We are DePaul and This is What We're Thankful For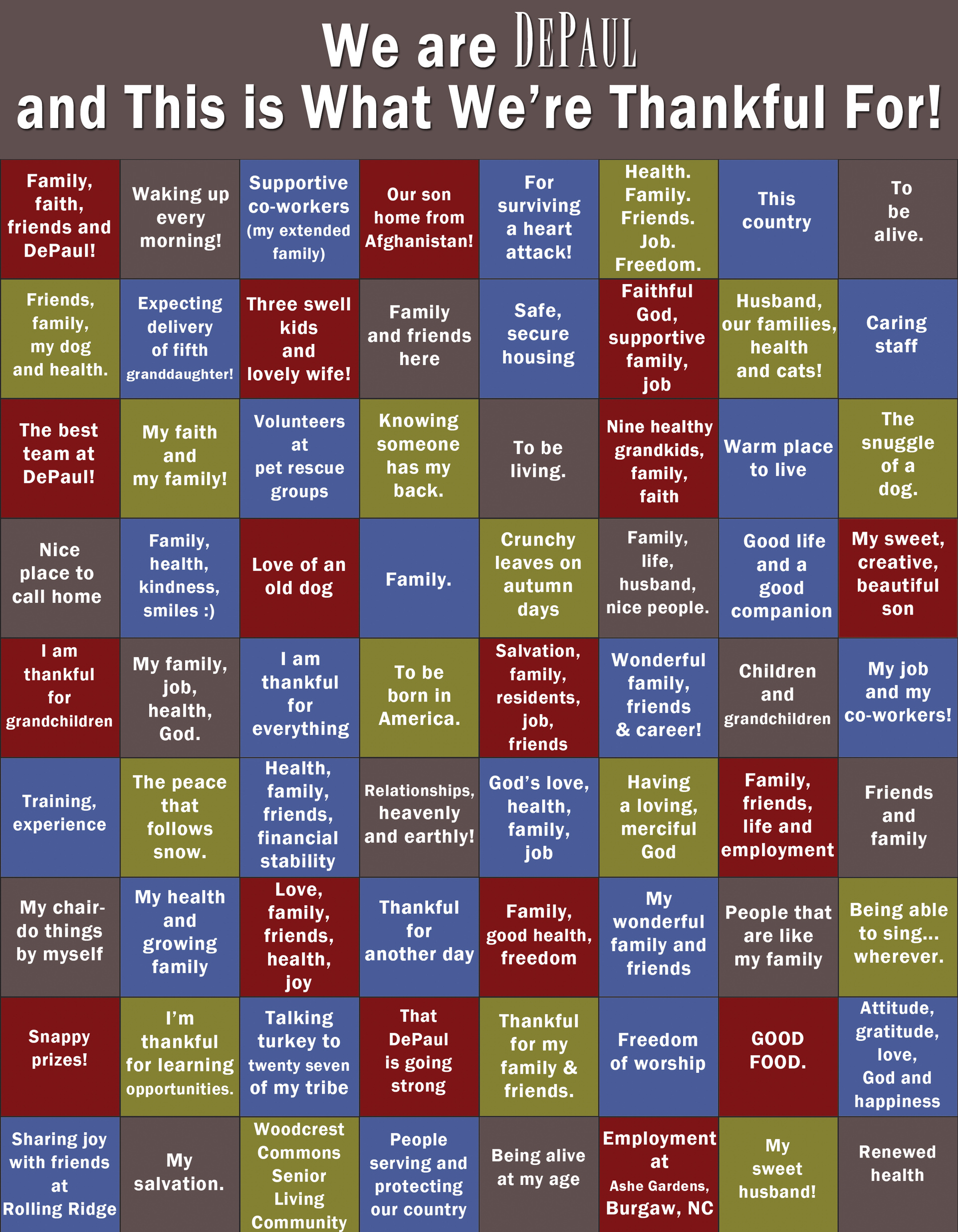 There is always, always, always something to be thankful for.
2013 has been an incredible year for DePaul. From the development of new housing projects to our President, Mark Fuller's celebration of 35 years at DePaul, to our expansion into a South Carolina, and to our continued commitment to changing lives and creating futures. We have a lot for which to be thankful.
DePaul's service to the community wouldn't be possible, though, without the people we serve and our dedicated employees, and we couldn't be more thankful for our clients, residents, staff, and their families.
---
This year, we wanted to share what the people at DePaul are thankful for. Many thanks to the employees and the people we serve who contributed!
"Salvation, family, residents, job, friends."
"Employment at Ashe Gardens in Burgaw, North Carolina."
"Love of an old dog."
"Family, good health, freedom."
"Being able to sing….wherever."
"I'm thankful for learning opportunities."
"To be born in America."
"Seeing our residents achieve good."
"Crunchy leaves on autumn days."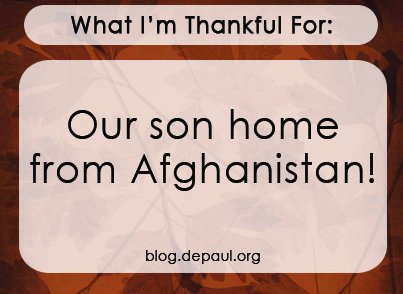 "Dan Charcholla's mustache (RIP mustache)."
"Group of people that are like family."
"I am thankful for everything."
"Thankful for another day."
"Mark Fuller's leadership."
"Wonderful family, friends and a rewarding career!"
"Volunteers at pet rescue groups."
"Family, health, kindness, smiles."
"The best team at DePaul!"
"Warm place to live."
"My healthy and growing family!"
"Supportive co-workers (my extended family)."
"Woodcrest Commons Senior Living Community."
"Relationships, heavenly and earthly!"
"That DePaul is going 'strong.'"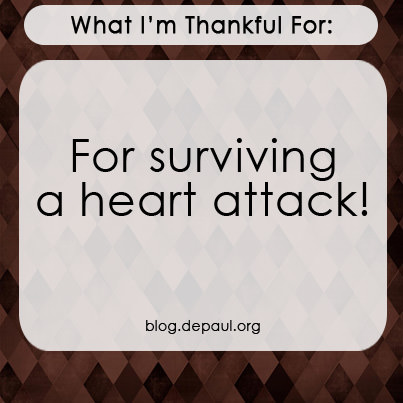 "Friends, family, my dog, and my health."
"I'm thankful for my residents!"
"Being alive at my age."
"Safe, secure housing for so many vulnerable people."
"Knowing someone has my back."
What are you thankful for this year?