Living the American Dream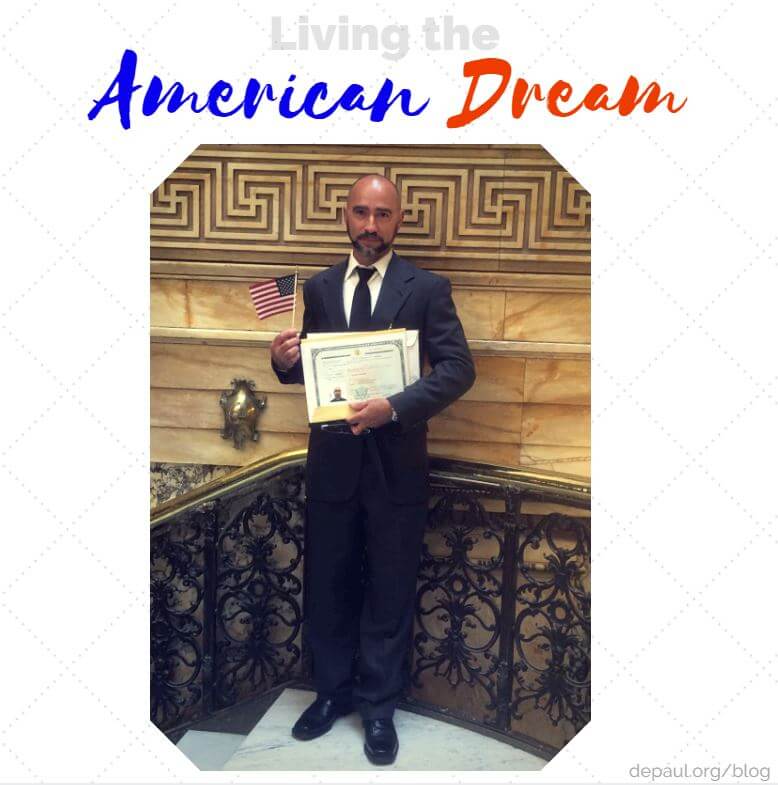 By: Amy Cavalier, Communications/Development Coordinator
He raised his right hand and repeated the United States Oath of Allegiance and with that DePaul Maintenance Specialist Larry Perez realized a dream that began when he was young.
"I just corrected a geographical error from when the stork brought me," said Perez, a Cuban native who moved to the United States in May 2006.
Perez, 46, was sworn in as a United States citizen on the morning of June 9 in Rochester, New York.
"It's a dream come true," he said. "Now I have the same rights as someone who was born here. It means I have the opportunity to work toward the American Dream."
Being able to vote in the upcoming presidential election is another milestone he looks forward to.
"I'm 46 years old and have never voted in an election or belonged to a political party," he said. "Being able to freely express your political views without risking your life, that's huge for me."
Perez's parents and three of his four siblings still live in Cuba. Since the United States restored diplomatic relations with Cuba last July, Perez said it has become easier for him to communicate with his family via phone and email. Hired by DePaul in October 2012, Perez lives in Rochester, New York with his wife and her son.
Director of Maintenance Jim Branciforte said Perez brings a wealth of knowledge to DePaul.
"He is very personable and I never grow tired of listening to his stories about Cuba and some of the things he has gone through," said Branciforte. "I'm very pleased to have him as part of the crew."
DePaul congratulates Larry Perez on achieving his dream of American citizenship!