Fine Art Miracles at DePaul Senior Living Communities
By: Amy Cavalier, Communications/Development Coordinator
DePaul seniors in New York are channeling their inner Picasso with the help of Caroline Garnaat, an artist for 40 years and teacher with the nonprofit organization Fine Art Miracles, Inc. Caroline visits Horizons in Canandaigua, Woodcrest Commons in Henrietta and Westwood Commons in North Chili once a month to guide seniors in creating works of art!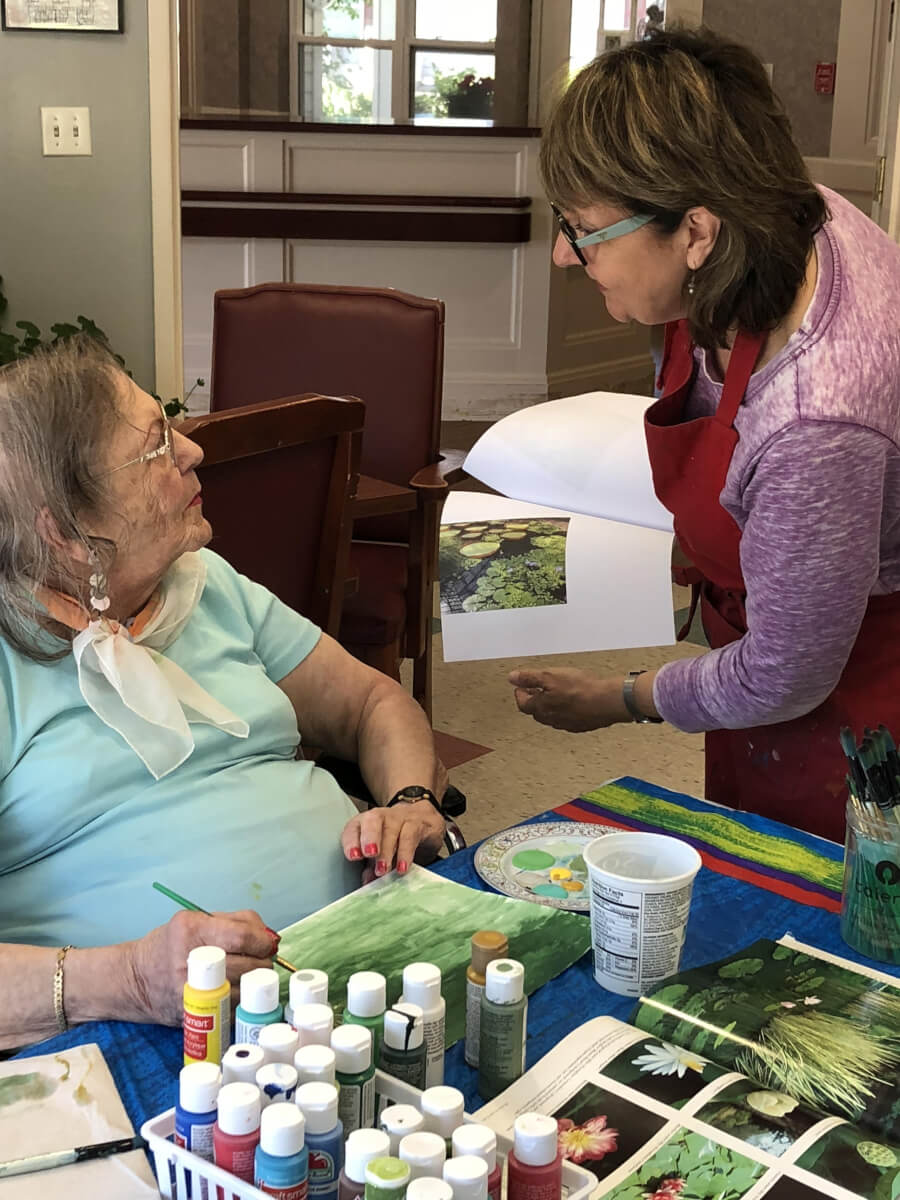 Woodcrest Commons Activities Coordinator Lindsay Lown said Caroline walks residents through each project step-by-step.
"She is in no rush and she is quick to jump in with pointers, while allowing the residents the freedom to personalize each project," said Lown. "Caroline has a way of making sure everyone is proud of what they create, and the end results are brag-worthy for sure!"
Caroline said completing an art project gives residents a sense of accomplishment.
"The knack is trying to determine where people are in terms of their abilities and to find a project that will challenge the more experienced people and give confidence to the less experienced," she said.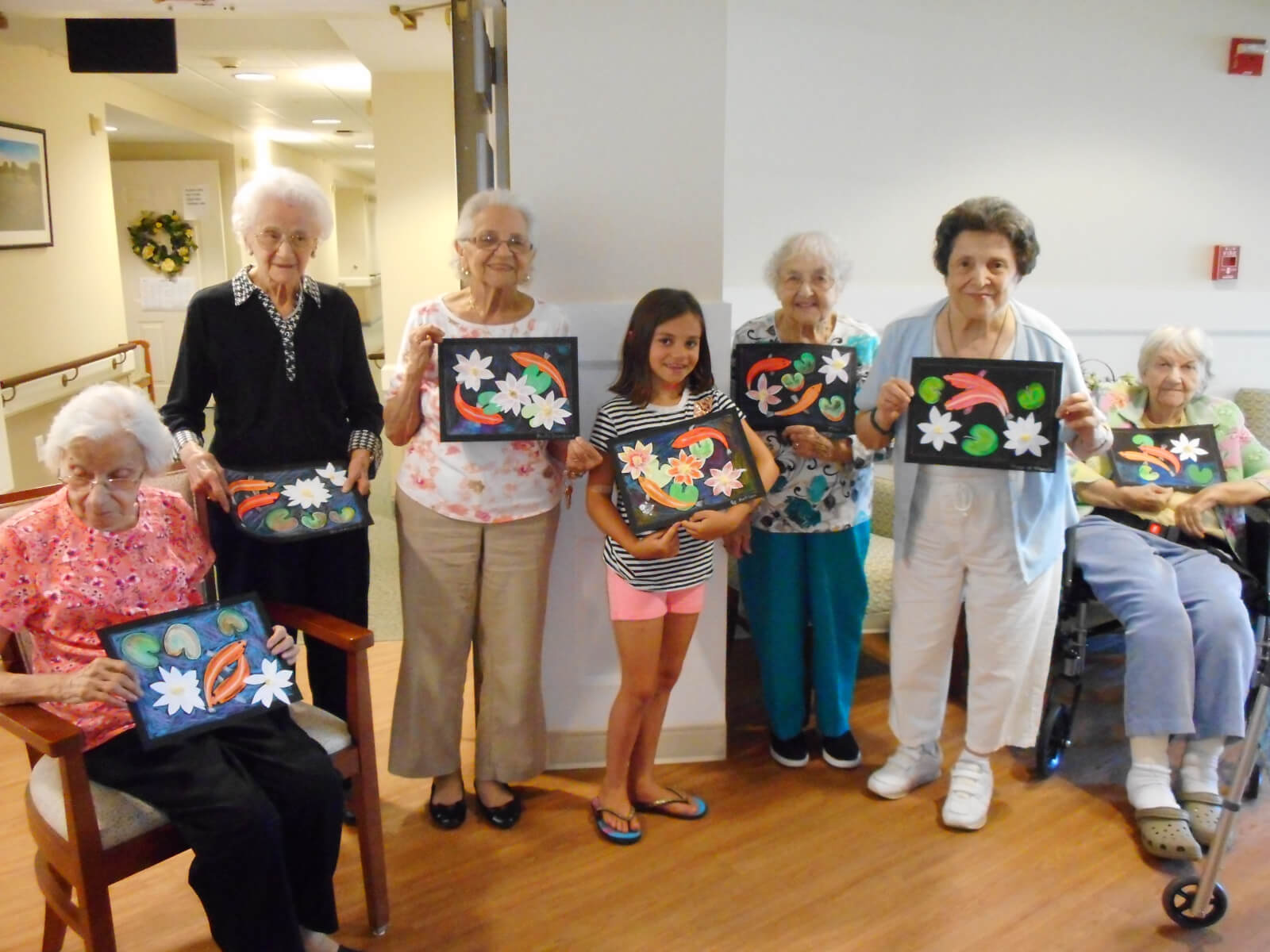 The mission of Fine Arts Miracles, Inc. (FAM) is to bring the cognitive and social benefits of art to the elderly living in nursing homes and assisted living facilities through fine art lessons, art therapy, music therapy and social robot-enhanced learning for all ages and capabilities.
According to Fine Arts Miracles CEO Tess Lojacono, studies show that people may express their feelings through colors, images and artistic impressions.
"Verbal skills often fail the elderly over time," she explains. "Researchers believe art therapy can help people express themselves when this happens. Drawings, paintings, collages and simple sculpture offer a visual-art dialogue."
Participation in art class stimulates the temporal lobe of the brain and can induce the use of motor skills.
"I really love working with the seniors because they're very interested in learning," said Caroline. "Most of them are still very capable even if they may have physical limitations. They still want to use their brains and be involved, and they are a lot of fun!"