"Mothers are flowers in the garden of life."
Whether you are a mother, have a mother, or love someone like a mother, there's no better reason to celebrate! DePaul sites in New York, North Carolina and South Carolina honored mothers with corsages, candy bouquets, tea parties, festive crafts and much more.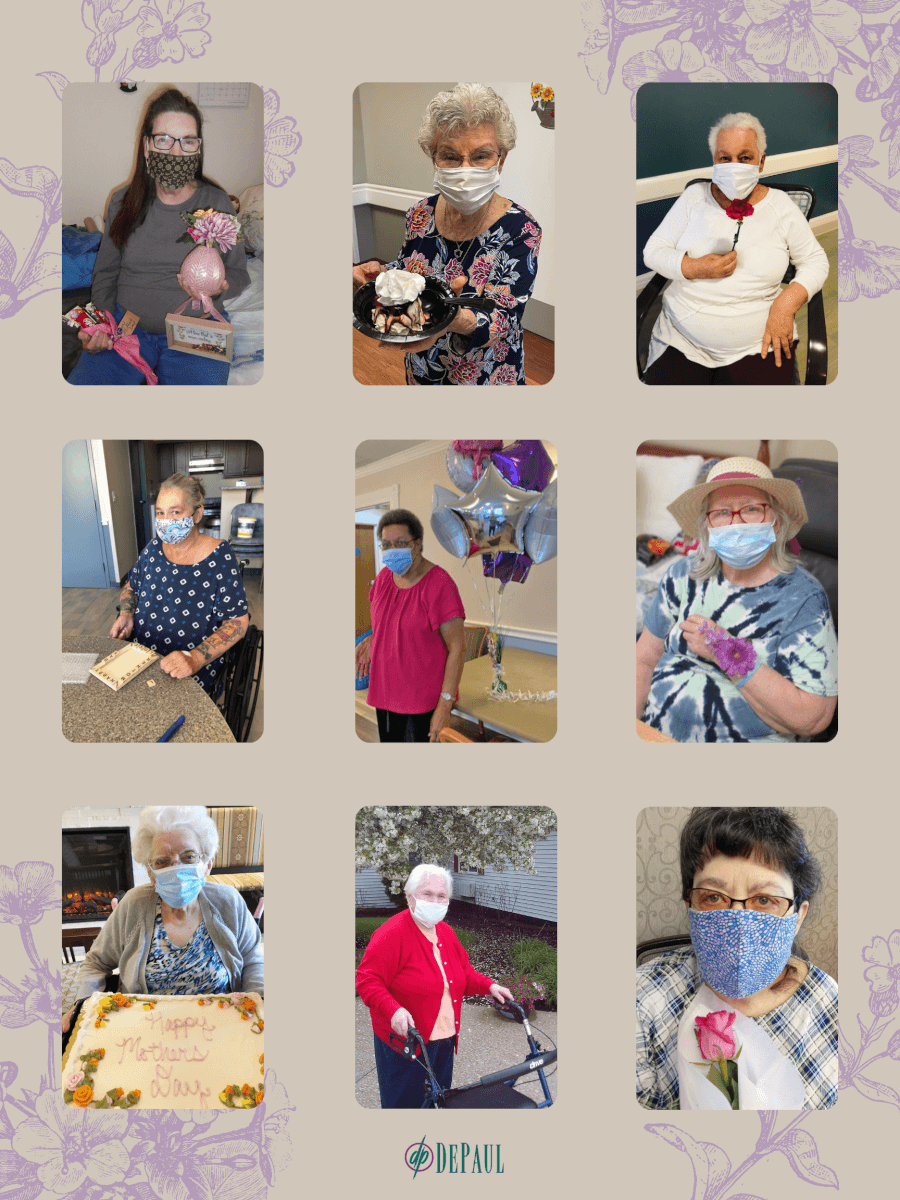 Pictured first row, left to right:
Colleen Greene at Twelve Oaks in Mt. Airy, North Carolina
Fran Smart at Rolling Ridge in Newton Grove, North Carolina
Leticia Martinez  at Glenwell in Cheektowaga, New York
Pictured second row, left to right:
Marie Y. at the Trolley Station Apartments in Canandaigua, New York
Deloris Pighet at Greenbrier in Fairmont, North Carolina
Judy Childers  at Heath House in Lincolnton, North Carolina
Pictured third row, left to right:
Esther Loucks at Wheatfield Commons in North Tonawanda, New York
Maria Scialdone at Horizons in Canandaigua, New York
Sinthia Murphy at Pee Dee Gardens in Florence, South Carolina
---
DePaul residents also shared memories, advice, activities and ways they strive to emulate their mother or a female role model!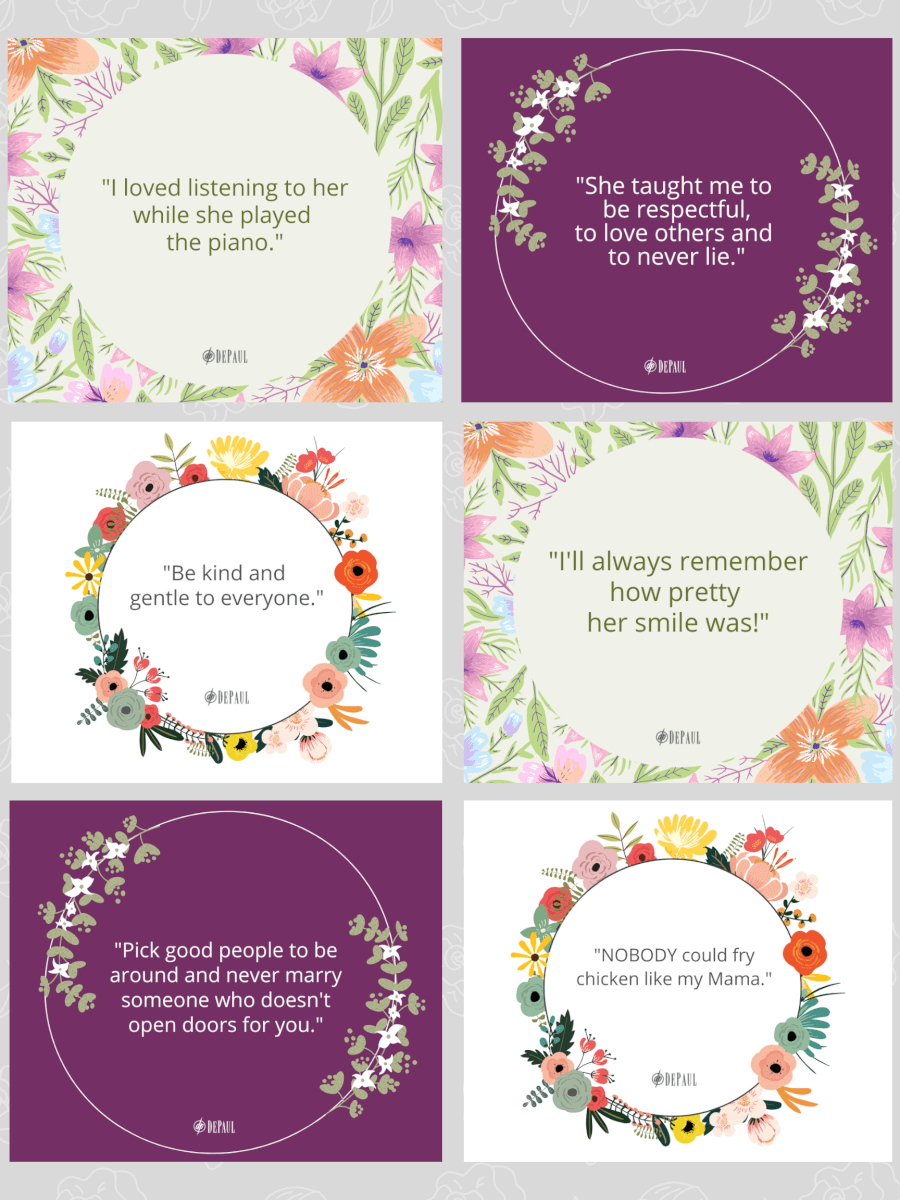 "I loved listening to her while she played the piano." 
"She taught me to be respectful, to love others and to never lie."
"Be kind and gentle to everyone."
"I'll always remember how pretty her smile was!"
"Pick good people to be around and never marry someone who doesn't open doors for you."
"NOBODY could fry chicken like my Mama."