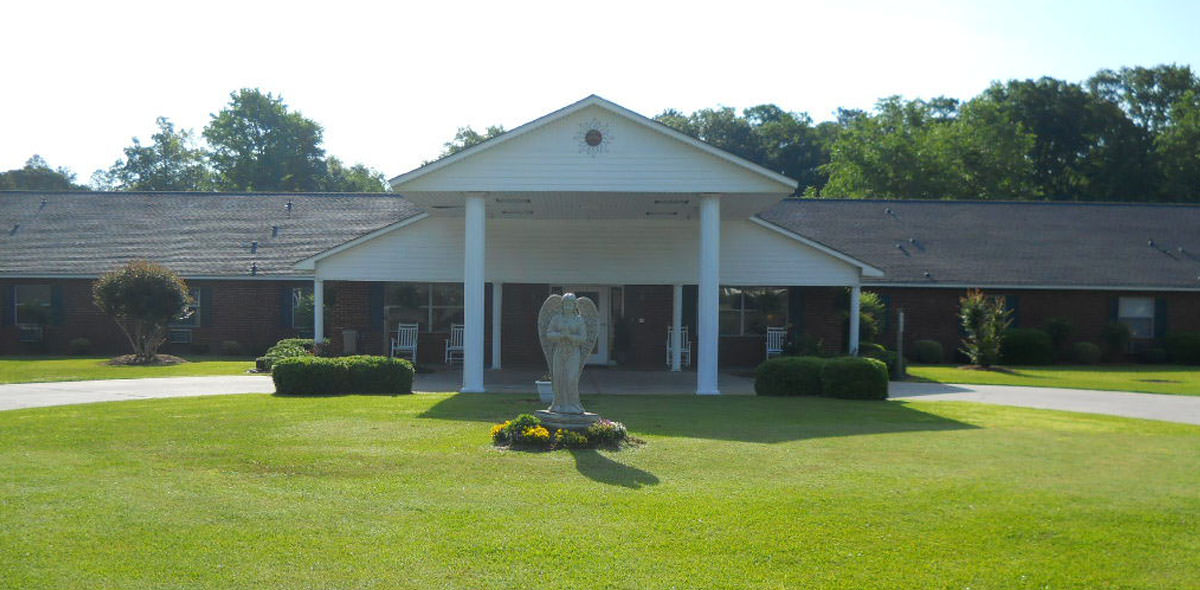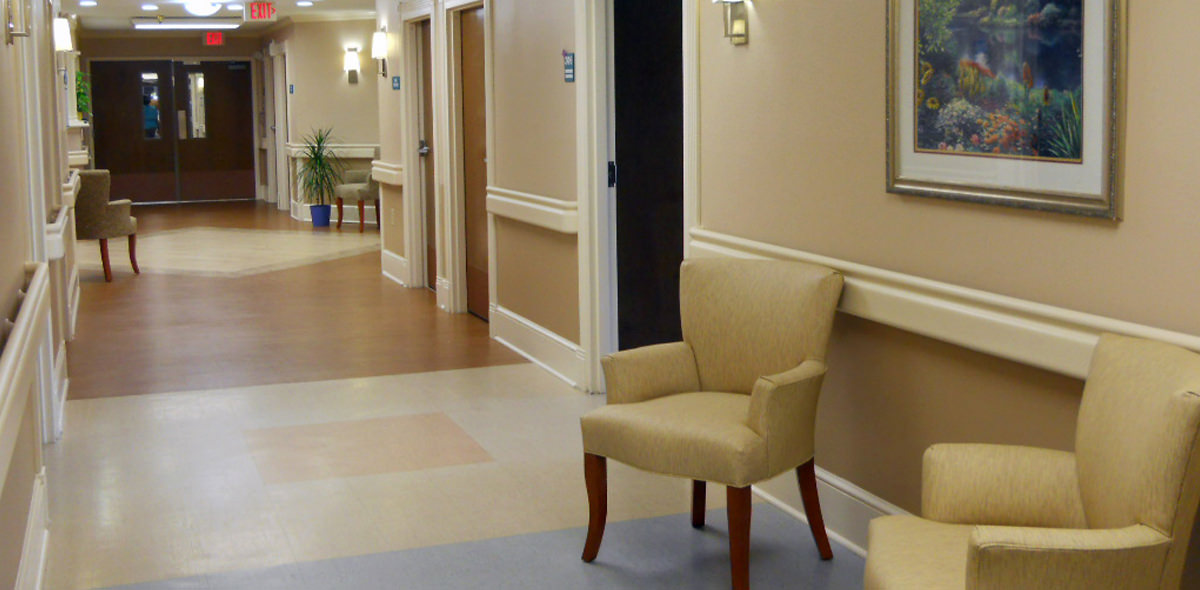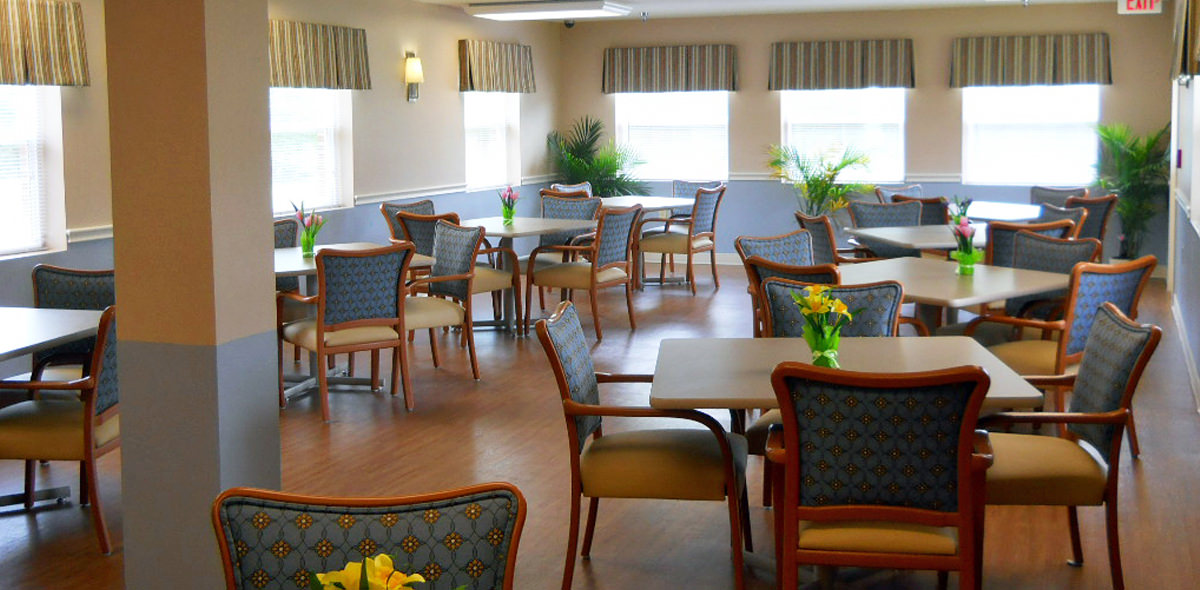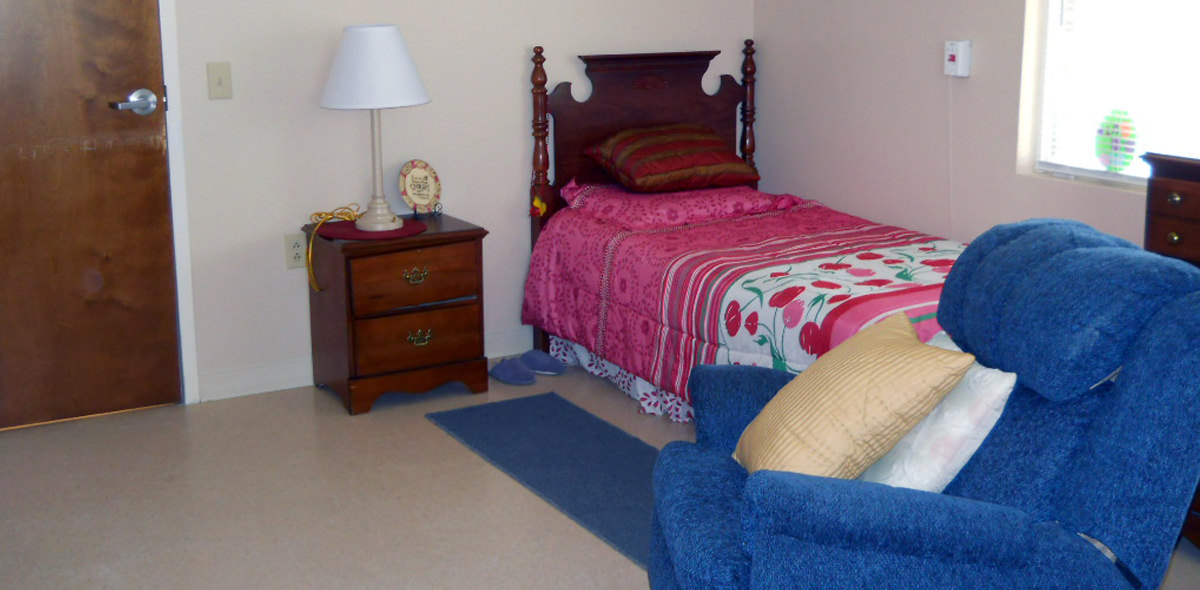 A DePaul Senior Living Community
Greenbrier offers more than assisted living services, we offer a lifestyle for your future. We strive to enhance each resident's quality of life by providing interactive social activities, a supportive and caring staff and personal care services that promote independence and dignity. Greenbrier offers a personalized approach to delivering support and services while encouraging family members to be actively involved in the care of their loved ones. Greenbrier is licensed by the North Carolina Department of Health and Human Services.
Location/Contact
DePaul
703 South Walnut Street, Fairmont, NC 28340, United States
Greenbrier
703 South Walnut Street
Fairmont, NC 28340 (Robeson County)
Phone: (910) 628-9021
Fax: (910) 628-7441
Email: Sandi Griswold , Interim Administrator

What we offer:
Licensed adult home providing assisted living services
Memory Care Unit
All-inclusive services with no level of care charges
Lifestyle & Amenities
Lifestyle
A welcoming home-like environment
Caring staff who strive to promote respect and dignity for all residents
Affordable, all-inclusive services; no entrance fees and no hidden charges
Beautifully furnished private and semi-private bedrooms
Pleasantly-landscaped grounds with a courtyard
Quiet location in the heart of town
Amenities
24-hour access to staff
Three nutritious meals approved by a registered dietitian, as well as an evening snack
Medication assistance
Assistance with the activities of daily living, as needed
A full schedule of life-enriching activities, fun outings and events, and worship services
Emergency call system
Housekeeping, laundry and linen services
Case management services and budget planning, as needed
Telephone & cable TV hookup option
Beauty/barbershop services on site
Mail delivery to your door
Specialized Services
Specialized Memory Care Unit for those with Alzheimer's disease and other forms of dementia
Pomp and Circumstance at Greenbrier
February offered many opportunities for celebrating at Greenbrier, a DePaul Senior Living Community in Fairmont. Staff and residents donned their most colorful African clothing to honor Black History Month.
A Stitch in Time at Greenbrier
The concept of the old fashioned sewing circle is alive and well at Greenbrier, a DePaul Senior Living Community in Fairmont. One week at a time, one stich at a time, residents have been crafting sewing projects throughout the year.