165 Pounds of Pet Therapy
November 4, 2014 (Monroe, NC) ─ At 165 pounds and sporting homemade bibs with sayings like "Drool is Cool," Galion, a certified Therapy Dog International, has walked his way through the doors of Woodridge Assisted Living and Memory Care, a DePaul Senior Living Community, and into the hearts of the residents.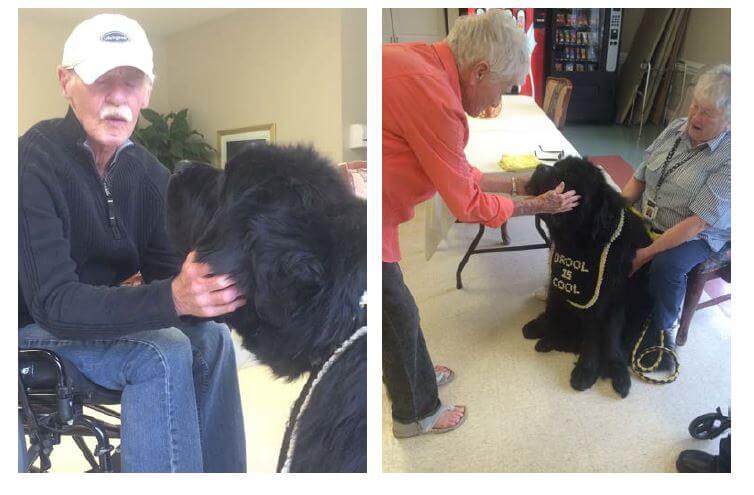 Pictured above visiting with Galion are Woodridge residents Hank Castellani and Rebecca Niven.
Galion, who will be four-years-old in January, belongs to Susan Egan of Monroe, pictured on the left. The two visit Woodridge once a month. The rest of the month Galion keeps busy serving as a "Tail Wagging Tutor" at the local library, hosting "chill" sessions with students at Wingate University and even working with individuals with behavioral issues. According to Therapy Dogs International, studies have shown a decrease in blood pressure and stress levels during pet therapy visits.
"The residents love to visit with Galion," said Activities Director Brittany Plyler. "He is such a gentle dog with a laid back personality."
Owner Susan Egan said Galion, her first certified therapy dog, is great with everyone, but he has a special connection with older folks.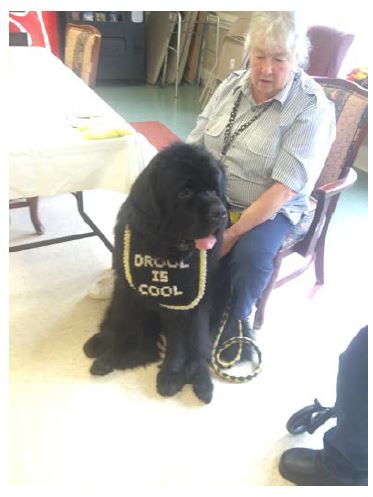 "Galion can really bring out the laughter and joy for life in people," she said. "It makes you feel good to have made just a little bit of difference for someone."
For more information about Woodridge, please contact Administrator Janis Carroll at (704) 225-0011 or visit us on Facebook.