Hook, Line and Sinker (Twelve Oaks)
July 19, 2016 (Mt. Airy, NC) ─ The fish might not have been biting, but residents from Twelve Oaks, a DePaul Senior Living Community in Mt. Airy, had nary a care in the world as they enjoyed a gorgeous day on the docks at Westwood Park.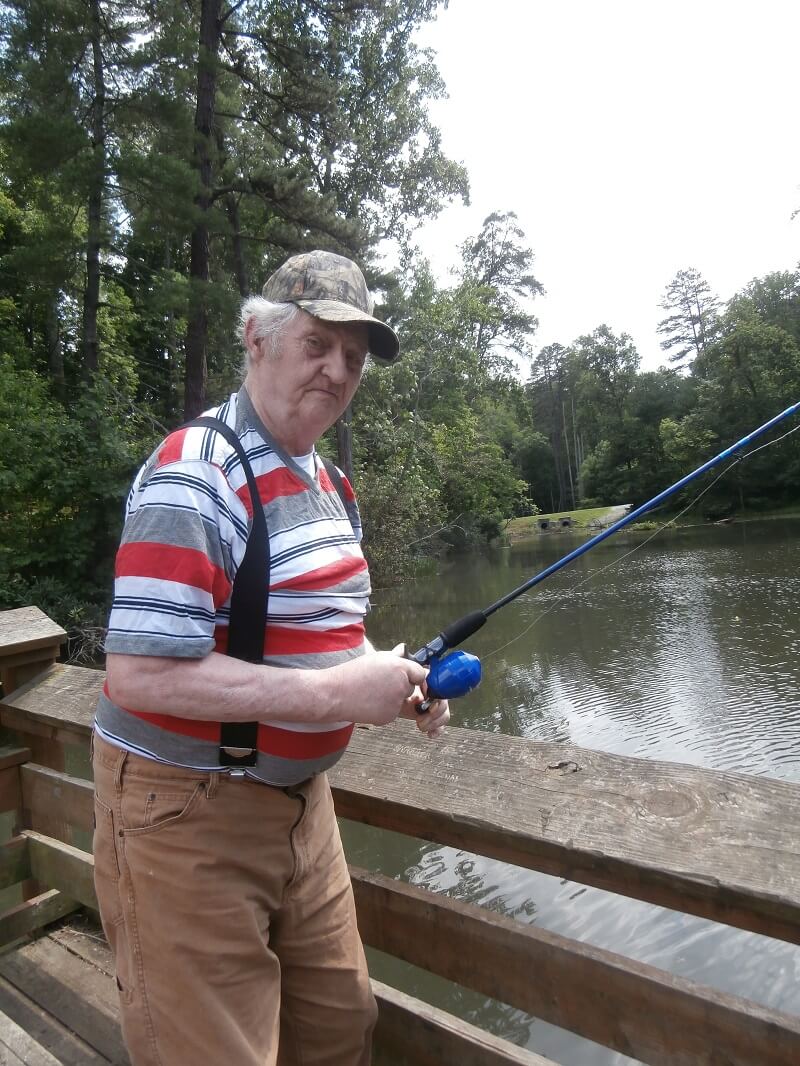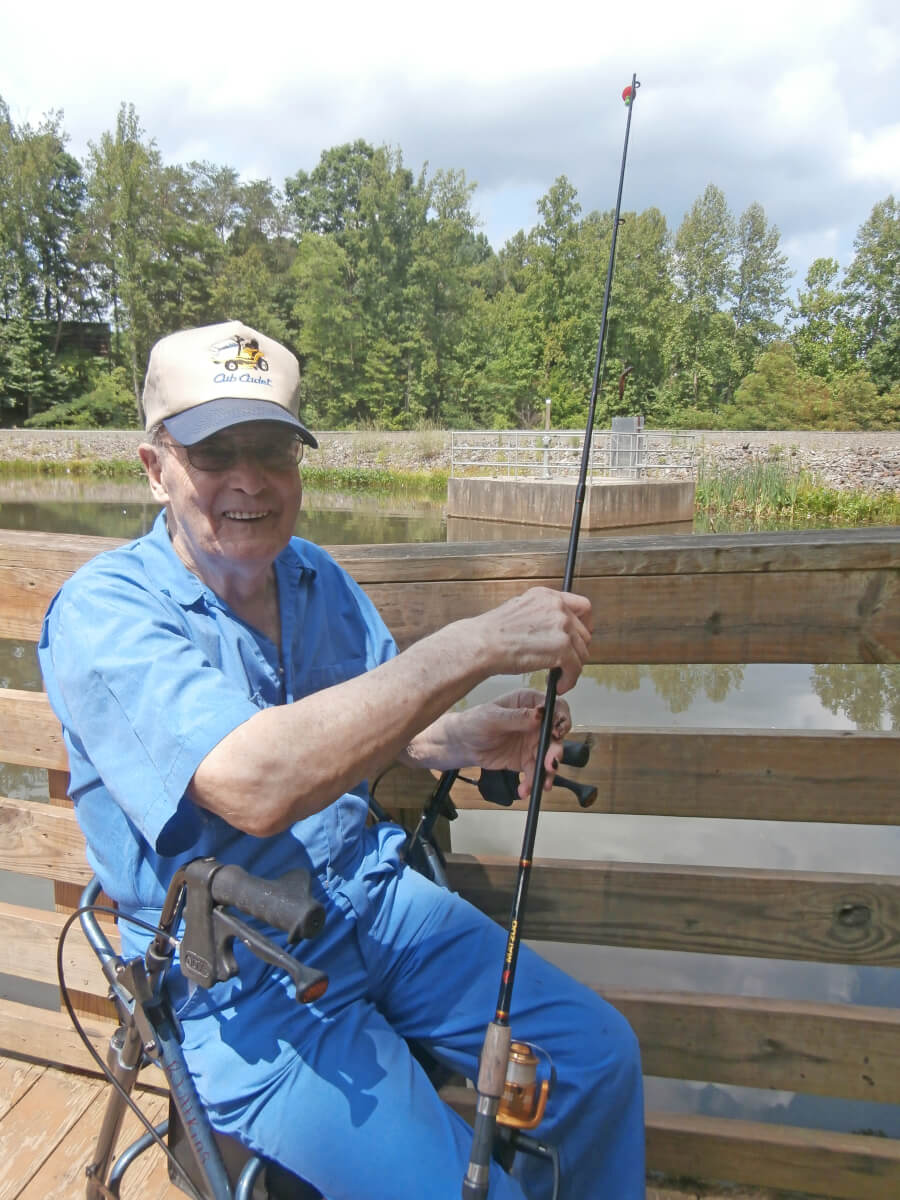 Pictured here, Twelve Oaks residents Herman Trivett and RJ Atkins cast their lines into the fishing pond at Westwood Park in Mt. Airy.
"Despite the heat, we enjoyed sitting on the pier, drinking our water, eating Cheez Doodles and chatting," said Activities Director Anna Burford.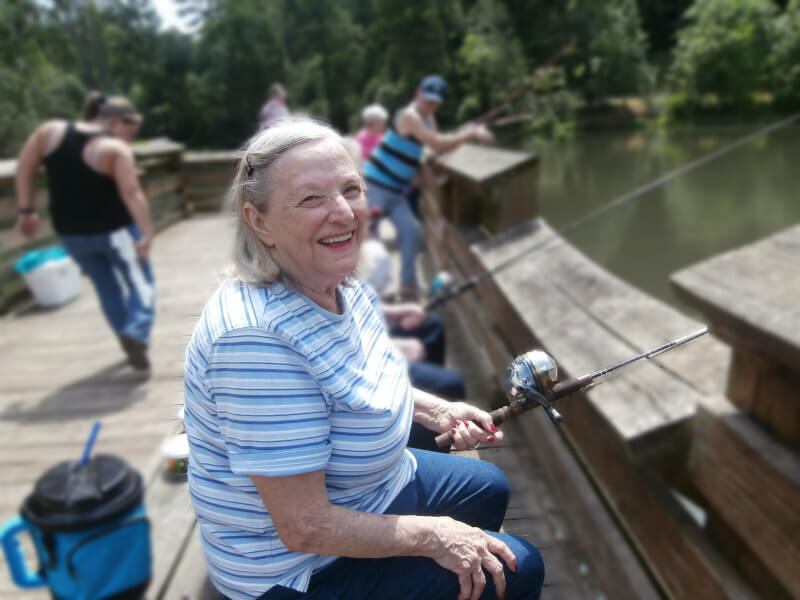 Pictured here are Twelve Oaks residents Betty Crim and Eva Briggs waiting patiently for a bite at the fishing hole at Westwood Park! For more information about Twelve Oaks, please contact Administrator Penny Haynes at (336) 786-1130 or visit us on Facebook.