Enjoying the Fruits of their Labors (Woodcrest Commons)
August 8, 2016 (Henrietta, NY) ─ Summer time means fresh fruits and vegetables for the picking and Woodcrest Commons seniors are savoring all the flavors of the season! Residents at the DePaul Senior Living Community get out several times each summer to pick fresh fruit. This year was their first time paying a visit to Gro Moore Farms in Henrietta.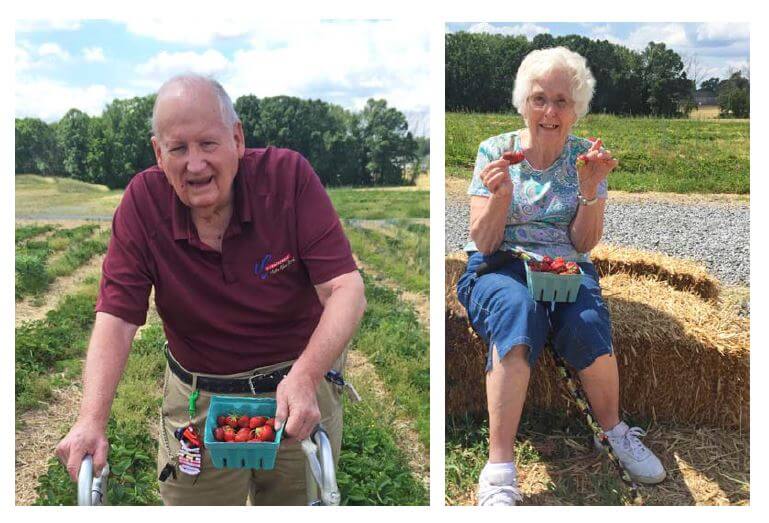 Pictured above are Woodcrest Commons residents John Hicks, Joanne Hackett and pictured on the left is Vroria Simpson. It was a beautiful summer day and perfect to get some fresh air in the country, said Activities Director Lindsay Lown.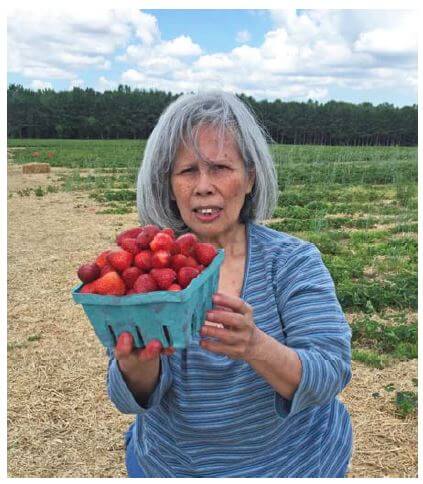 "The strawberries were the brightest red," said Lown. "Some were small but super sweet. It was hard for them to not eat them as we picked. By the time we got back to Woodcrest, they had eaten most of what they had picked."
A few of the berries made it home for shortcake, but the majority of them were eaten and shared on the porch when residents returned from their fruit picking outing. Next up, residents are planning an outing to pick fresh peaches!
For more information about Woodcrest Commons, please contact Administrator Melissa Brien at (585) 334-1800 or visit us on Facebook.