September 29, 2016 (Hickory, NC) ─ Residents at Hickory Village Memory Care, a DePaul Senior Living Community in Hickory, have been enjoying some virtual travel thanks to a fun children's book. "Flat Stanley" is the story of a young boy who gets accidentally flattened in his sleep and is then able to travel around the world visiting friends for the price of a stamp.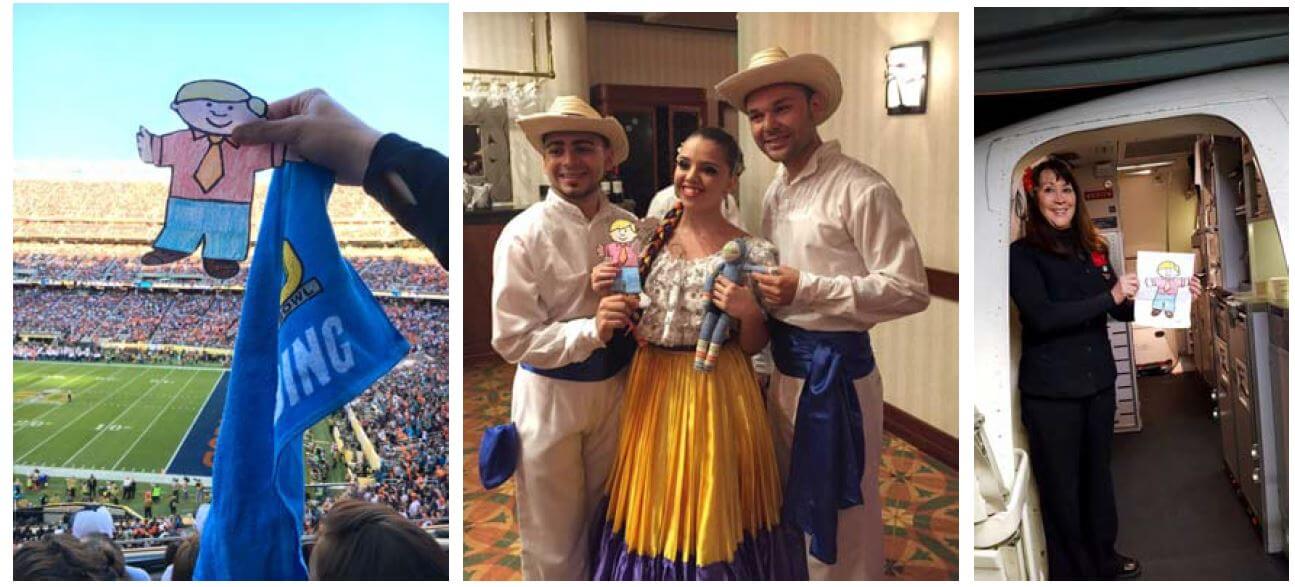 Hickory Village sent out at least 30 Flat Stanleys, cut-out paper figurines colored in by hand to friends, family, neighbors and acquaintances all over the globe.
Some of their destinations included Italy, Japan, Costa Rica, cheerleading competitions in Georgia and Texas, the Super Bowl and Rochester, New York. Coordinator of the Flat Stanley project at Hickory Village, Administrative Assistant Suzanne Devine said she was inspired by two residents who love history.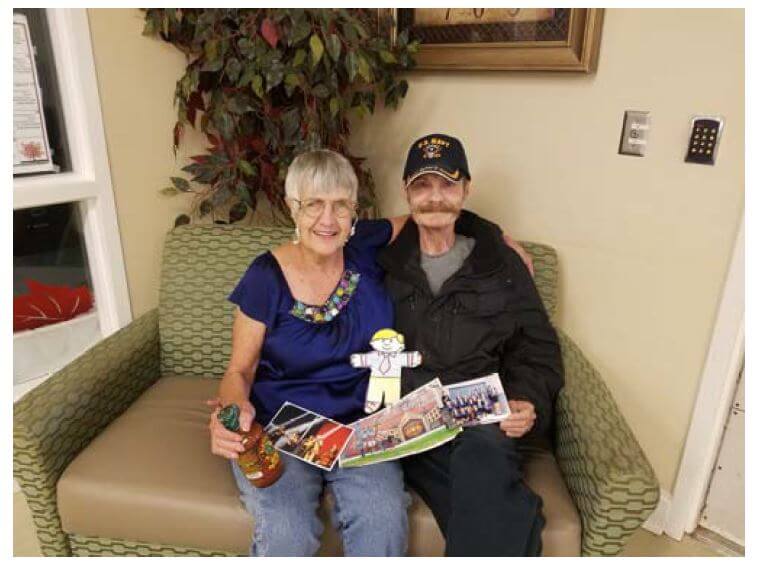 "Wilma and Robert love to read about history and talk about traveling," said Devine. "I thought if they can't go on vacation, we can bring vacation to them."
About a dozen of Hickory Village's Flat Stanleys have returned home, and they plan to send even more out in the coming months.
"We want him to hit all 50 states," said Devine. "We're just getting started!"
The activity is in line with this year's theme behind National Assisted Living Week, "Keep Connected, which was celebrated from September 11-16th. The week was an opportunity to recognize how technology can enhance the care and overall experience in assisted living communities, as well as a reminder of the importance of face-to-face connections which are formed among assisted living staff members, residents and their families.
If you would you like to help Hickory Village's Flat Stanleys travel to all 50 states, please contact Activities Director Veronica Pounds at (828) 322-2230. For more information about Hickory Village, please contact Administrator Susan Blizzard at (828) 322-2230 or visit us on Facebook.