Never Too Old to Keep Connected (Cambridge House)
September 20, 2016 (Hildebran, NC) ─ It began with an interest in playing the popular Facebook game Farmville eight years ago. Now Kate Hagaman, a resident at Cambridge House, a DePaul Senior Living Community in Hildebran, has become quite adept at using a cell phone to text and her tablet to send and receive photos of family and friends!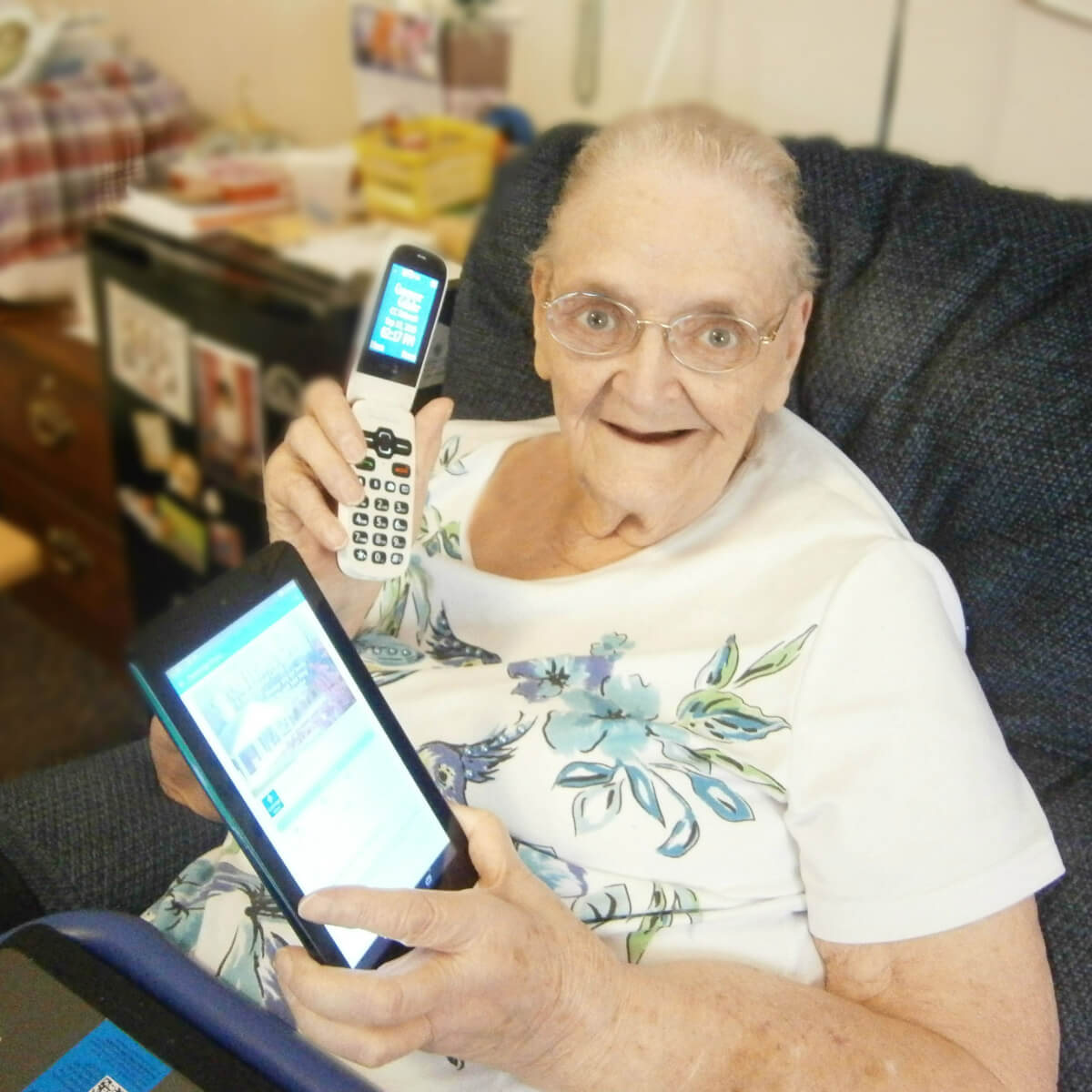 "Keep Connected," the theme behind National Assisted Living Week, September 11-16th, is an opportunity to recognize how technology can enhance the care and overall experience in assisted living communities, as well as a reminder of the importance of face-to-face connections which are formed between assisted living staff members, residents and their families.
Hagaman has learned how to use technology by following directions online as well as through her daughter.
"It adds value to my life by helping keep me entertained and allowing me to stay in touch with the outside world," said Hagaman, pictured here with several electronic devices. "It helps me maintain my independence and keeps my mind sharp."
She often gets compliments from visitors at Cambridge House when they see her using her computer or cell phone and she's even exchanged email addresses with a few to keep in touch virtually! She said you're never too old to try new things!
For more information about Cambridge House, please contact Administrator Amber Minton, at (828) 325-4980 or visit us on Facebook.