102 and Counting! (Twelve Oaks)
October 13, 2016 (Mt. Airy, NC) ─ If she could change one thing, Annie Riggs would have learned to drive. A Mt. Airy native, Riggs celebrated her 102nd birthday on September 30.
The resident of Twelve Oaks,  a DePaul Senior Living Community in Mt. Airy, Annie Riggs said her secret to longevity is to "live by the Lord!" Her advice to younger generations is to do the right thing, be kind and help others.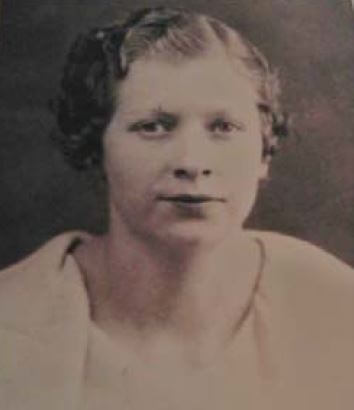 "I wouldn't change how or when I grew up for anything," said Riggs, pictured on the right at 18-years-old. "It may have been harder, but I feel blessed to have had that opportunity."
A Mt. Airy native, Riggs worked at Spencer Textiles. She married Roy Riggs in 1940. The couple had one daughter, Carol Anne, who passed away at birth and were married 56 years before Roy passed away in 1996.
Riggs was honored with a proclamation from the Mt. Airy Mayor's office on her 100th birthday. Her hobbies include knitting, crocheting, sewing and embroidery. She received gifts, cards and a bouquet of flowers as part of her 102nd birthday celebration.
For more information about Twelve Oaks, please contact Administrator Penny Haynes at (336) 786-1130 or visit us on Facebook.