Celebrating Residents' Rights Month (Heath House)
October 28, 2016 (Lincolnton, NC) ─ October is Residents' Rights Month, a chance to focus on and celebrate the awareness of dignity, respect and the value of residents living in long-term care facilities including assisted living, nursing homes and other types of retirement communities.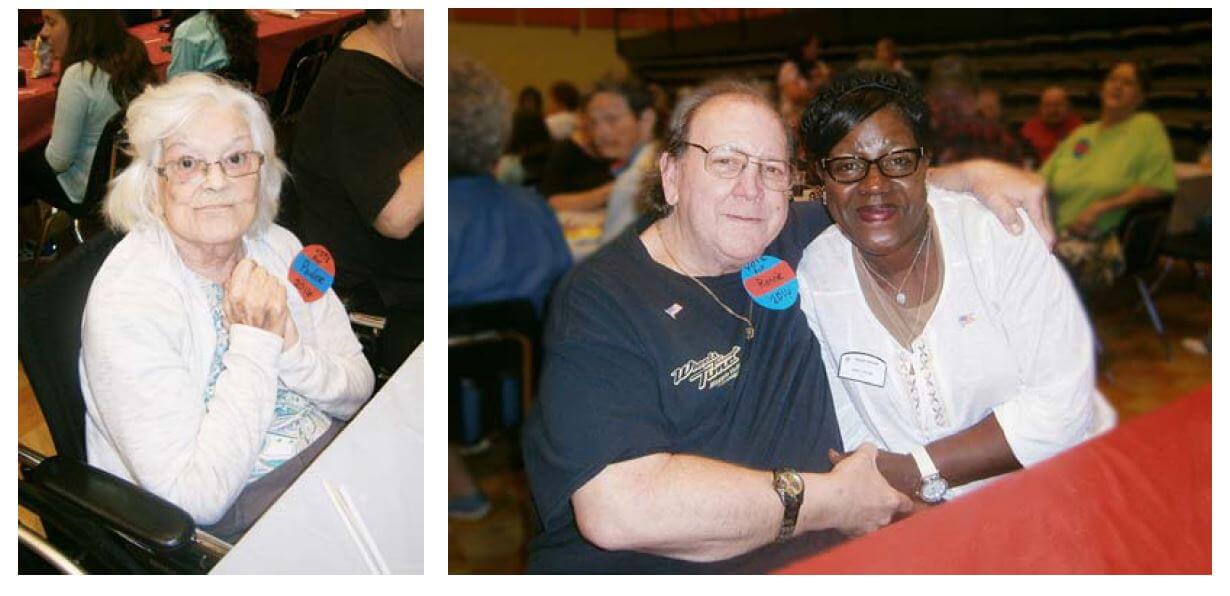 Residents at Heath House, a DePaul Senior Living Community in Lincolnton, had a wonderful time at the 23rd annual Residents' Rights Celebration on Friday, hosted by the North Carolina Regional Long Term Ombudsman Program, the Centralina Agency on Aging and the Lincoln County Community Advisory Committee on October 7 at the James W. Warren Citizens Center in Lincolnton. Pictured above is Heath House resident Pauline Comeau as well as Ronnie Fox with Heath House Personal Care Assistant Mae Ervin.
The theme of this year's celebration theme "Your Vote Matters!" highlighted residents' right to vote and participate in the political process. Seniors enjoyed refreshments, entertainment, goodie bags, a gift basket raffle and a Residents' Rights proclamation by Lincolnton Mayor Ed Hatley. Pictured above are Heath House residents Peggy Brown, Betty Graham, Benedict Pepitone and Heath House Activities Director Taylor Houser.
For more information about Heath House, please contact Administrator Jeanne Bolden at (704) 732-1113 or visit us on Facebook.