Comfort Companions Find a Home (Woodridge)
October 14, 2016 (Monroe, NC) ─ Phyllis, a resident of Woodridge, a DePaul Senior Living Community in Monroe, North Carolina, couldn't contain her excitement as she was handed a Comfort Companion doll. She and several other residents were recipients of a generous donation in honor of World Alzheimer's Day on September 21 and World Alzheimer's Month during September.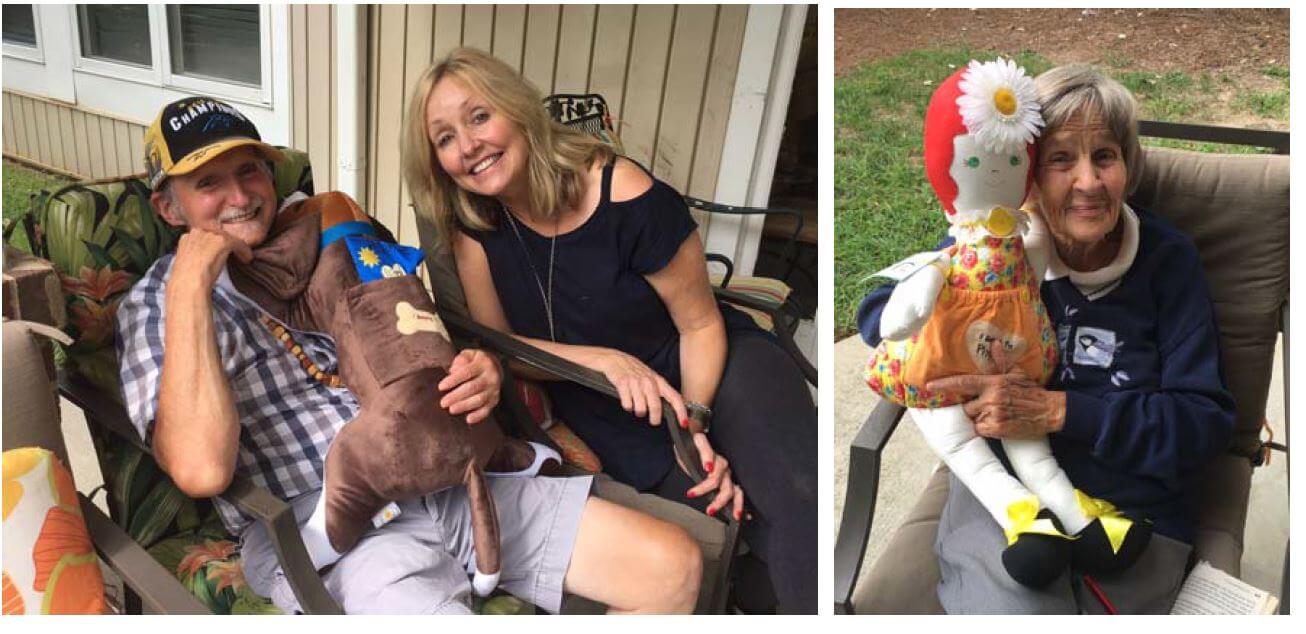 Pictured here is Woodridge resident William Hildreth with Comfort Companion founder Janet Tompkins, as well as Woodridge resident Phyllis Cavendar.
Comfort Companion products are "designed keeping in mind symptoms and challenges of communication, loneliness, and memory loss that people with dementia may be facing" with the goal to "bring comfort & joy into the lives of loved ones and caregivers." Much like the myriad of benefits gained from music therapy, the demeanor of people with Alzheimer's disease may improve with the stimulation of "nurturing" a doll. Comfort Companion dolls and beagles come in a myriad of bright colors and textures, include a pocket and name tag label, and are infused with the scent of lavender or vanilla to calm and soothe.
"The residents were overjoyed with their new dolls and dogs," said Activities Director Brittany Plyler. "It was so kind of Janet to donate these to our residents and we are very grateful for the Comfort Companions."
For more information about Comfort Companions, visit www.mycomfortcompanion.com. For a video of Woodridge residents receiving their Comfort Companions, visit https://www.depaul.org/2016/09/21/doll-therapy-for-seniorsworldalzmonth/. For more information about Woodridge, please contact Administrator Janis Carroll at (704) 225-0011 or visit us on Facebook.