Comfort Companions a Joy For All (Twelve Oaks)
May 17, 2017 (Mt. Airy, NC) ─ Holding the grey stuffed cat in her lap, Twelve Oaks resident Nolie Boyles said "it looks real."
"I know it does," replied Twelve Oaks Activities Director Anna Burford. As they pet the cat, it let out an audible meow prompting a burst of laughter between Burford and Boyles.
Twelve Oaks, a DePaul Senior Living Community in Mt. Airy, recently welcomed several Hasbro Joy for All companions. With realistic fur and cat-like sounds – and sensors that respond to petting and hugs with familiar pet-like actions – the Joy For All Pets are inspiring big smiles and lots of laughter among residents.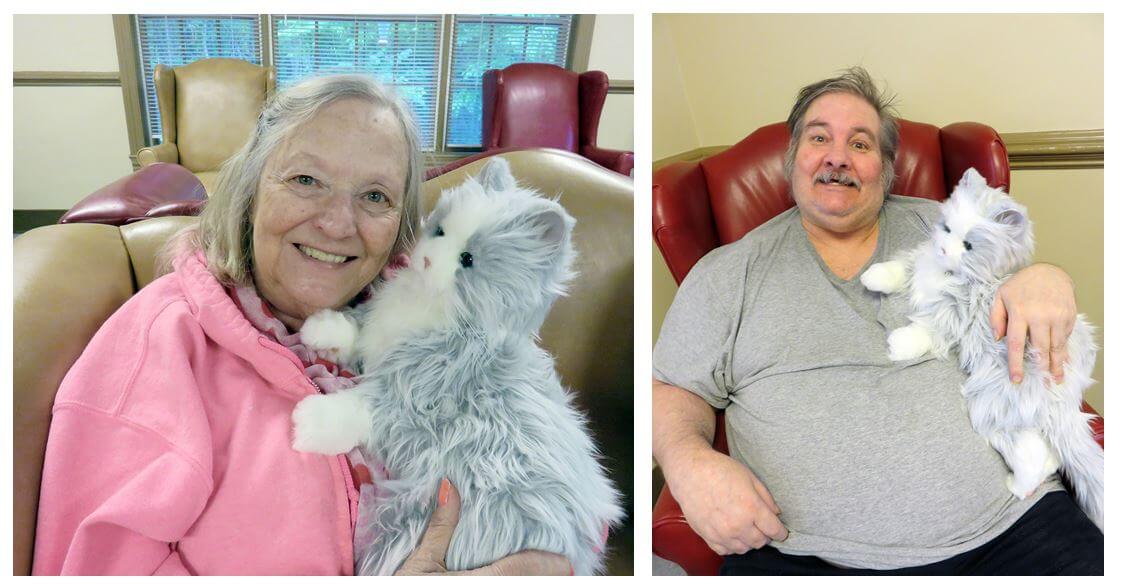 Pictured above are Twelve Oaks residents Eva Briggs and Steven Phillips with one of the DePaul Senior Living Community's new Hasbro Joy for All Pets. Pictured below are Twelve Oaks residents Martha Joyce and Ethel Dillon.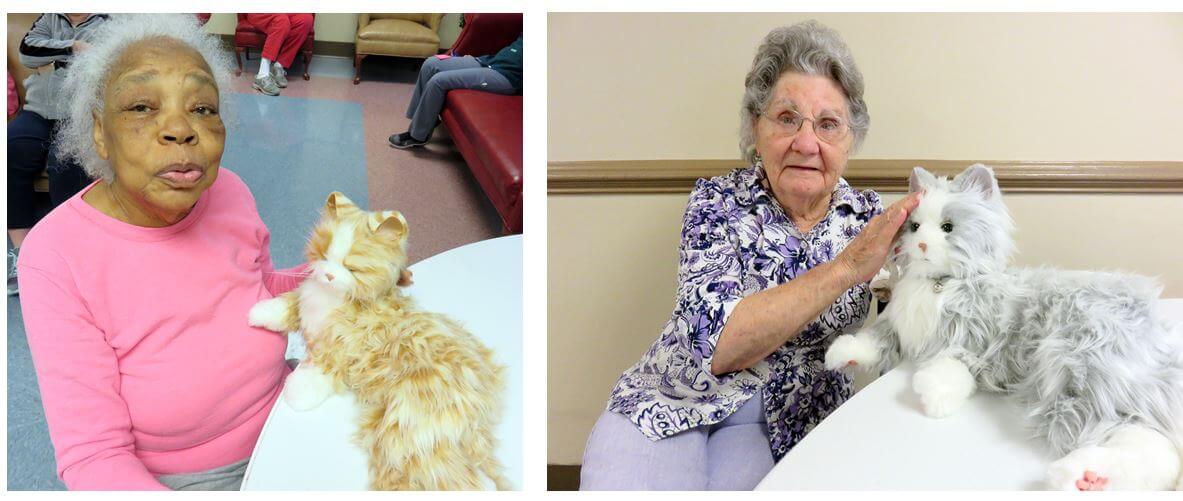 Residents have helped name the three new Joy For All cats. Burford said the therapy tools provide compassion, excitement and a sense of being able to care for something.
"The cats definitely put a smile on their faces," she said. "They bring back memories of pets that are no longer with them."
Twelve Oaks Administrator Penny Haynes said the companion pets have brought an air of peace, comfort and tranquility to the community!
See Nolie and other residents' reactions to the Joy For All Cats by visiting www.facebook.com/twelveoaksdepaul/videos/1428109800592720/. For more information about Twelve Oaks, please contact Administrator Penny Haynes at (336) 786-1130, at phaynes@depaul.org or visit us on Facebook.