Daisy's Painted Purses (Dayspring of Wallace)
January 19, 2018 (Wallace, NC) ─ Creativity has brought immense personal satisfaction and even financial gain to Daisy Turner. The resident at Dayspring of Wallace, a DePaul Senior Living Community in Wallace, operated Wallace Variety for many years where she sold a little bit of everything, including her homemade crafts.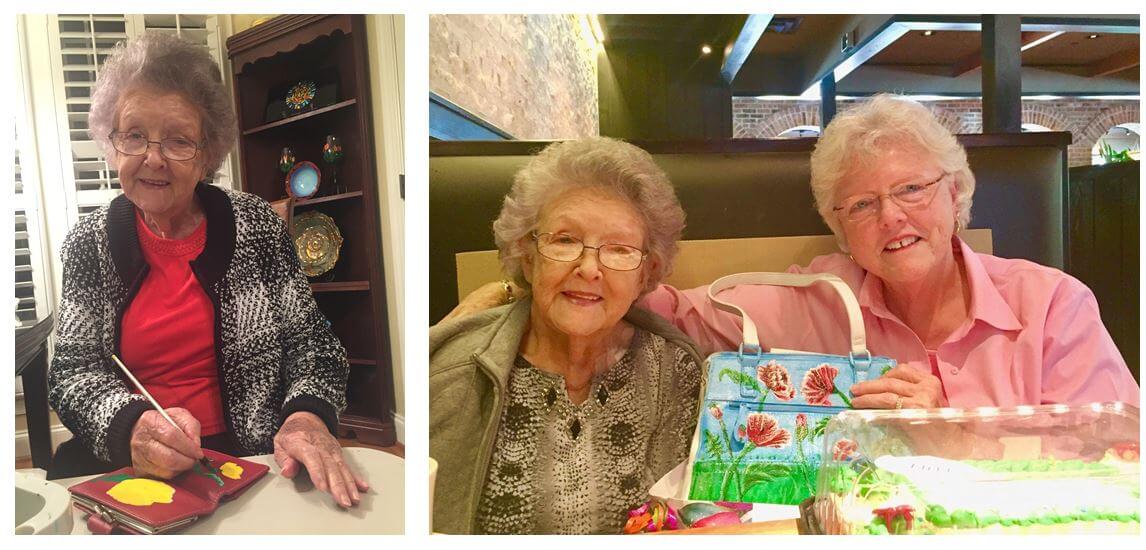 Sewing, woodwork and painting, her favorite craft, have always been her passions.
"I have always been crafty and it is something I have always enjoyed," she said.
Recently, Daisy put her craft-abilities to work while staying with her daughter Judy Sholar over the holidays. Paintbrush in her steady hand, she adorned leather wallets and purses with detailed colorful designs to give as gifts to friends and family. She is pictured above painting a wallet and with her daughter.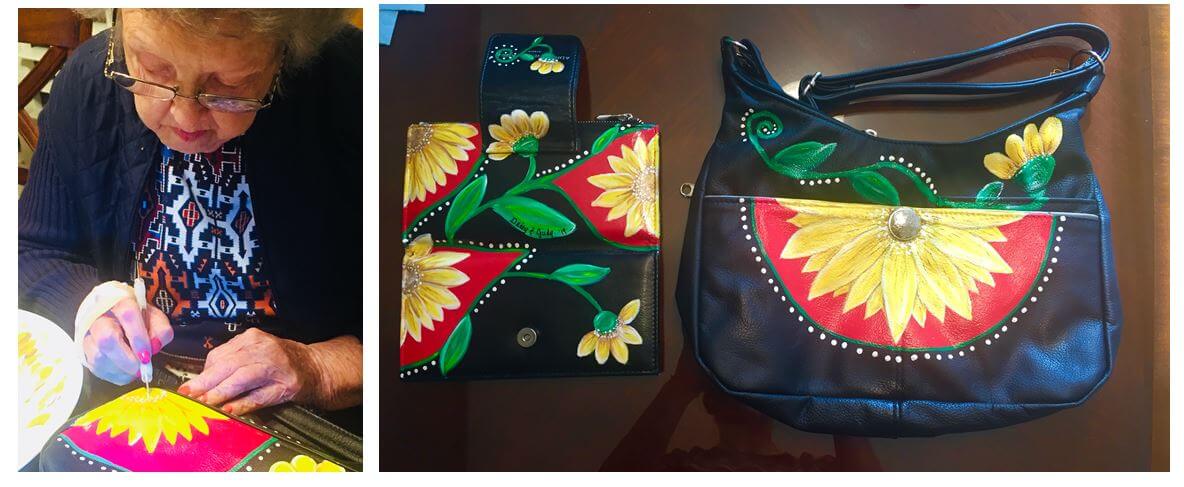 "One of the benefits of being crafty is enjoying sharing the finished product," she said.
For more information about Dayspring of Wallace, please contact Administrator Angela Eckard at (910) 285-9050, at aeckard@depaul.org or visit us on Facebook.