Everyone Loves Miss Kitty (Twelve Oaks)
April 4, 2018 (Mt. Airy, NC) ─ She just showed up one day. Miss Kitty, a green-eyed tabby cat with an orange streak down her forehead, started hanging around Twelve Oaks, a DePaul Senior Living Community in Mt. Airy, about a year ago. She quickly won the hearts of staff and residents. Rather than take her to the pound, staff saw to it that she was vaccinated and spayed and she's called Twelve Oaks home ever since.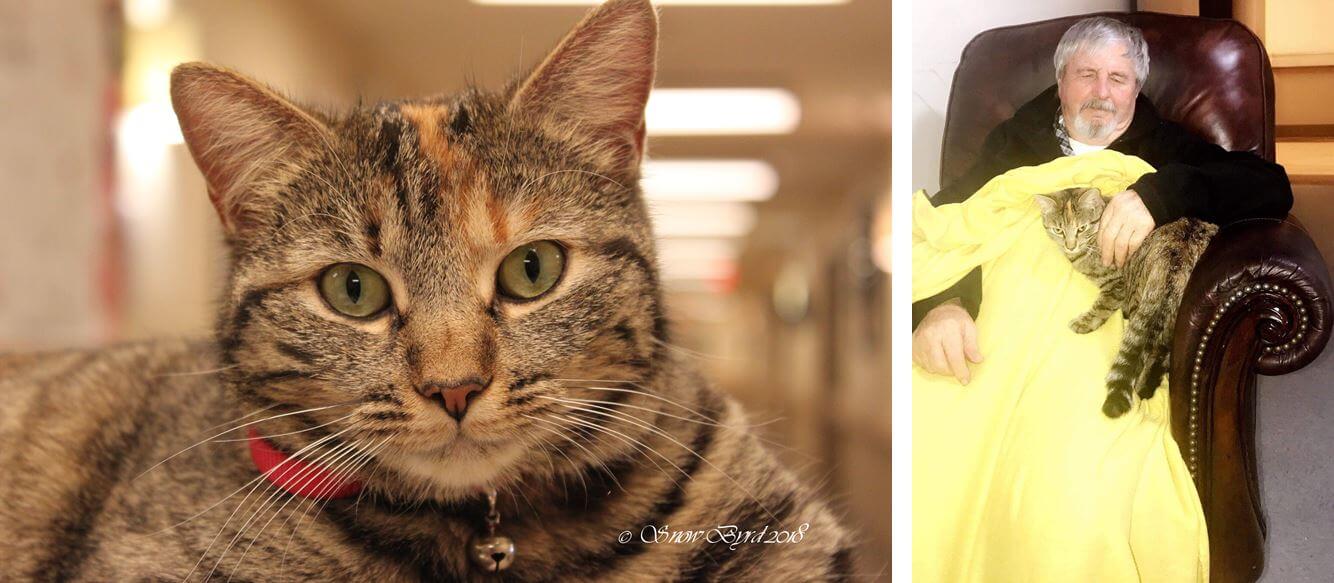 April 4 is World Stray Day, an opportunity to raise awareness about the importance of adopting strays and supporting local animal shelters. According to the American Society for the Prevention of Cruelty to Animals, approximately 6.5 million companion animals enter U.S. animal shelters nationwide every year. Of those, approximately 3.3 million are dogs and 3.2 million are cats.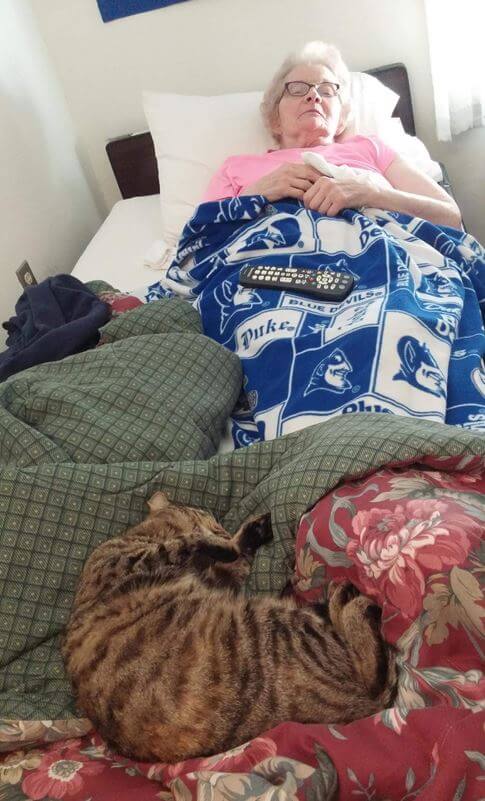 Even the residents' families have taken a liking to Miss Kitty. She was treated to her own photo shoot by Amy Snow Bird, as seen in the photo on the left above and on the right below. Another resident's family member, Dr. Truban from Mt. Airy Veterinary Hospital, provided a discount for Miss Kitty's initial care.
Although she spends most warm days outdoors, she loves to come in and spend time with residents. She is pictured above on the right with resident Reed Martin and here on the left with Brenda Edmonds. Twelve Oaks Administrator Penny Haynes said Miss Kitty "really adopted us."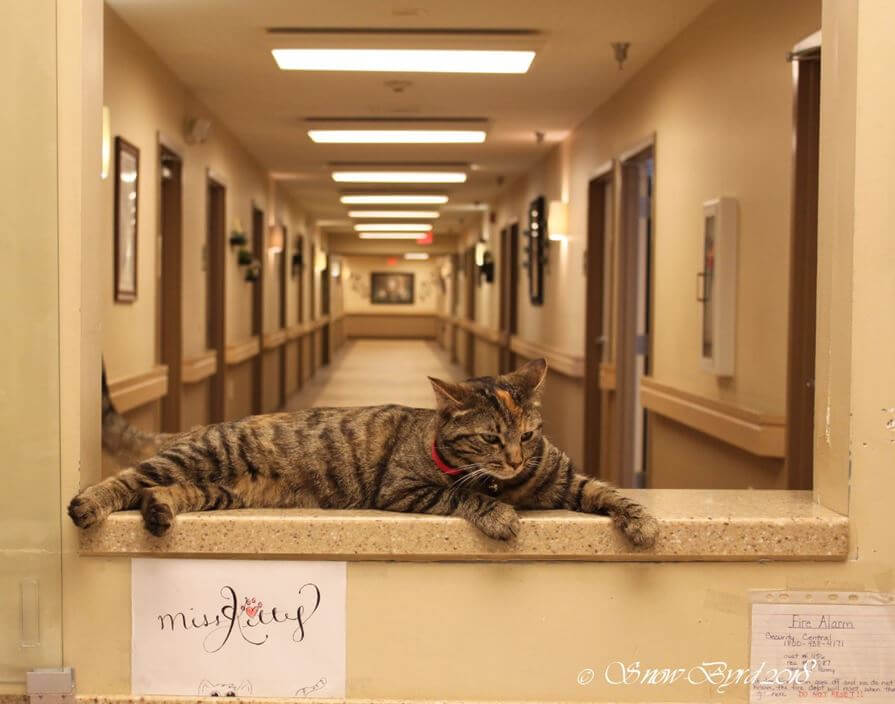 "She is very playful as she is still young," said Haynes. "She loves attention and loves to spend time with the residents throughout the building. She has made it easy for new residents being admitted to the facility to transition because of her caring nature."
For more information about Twelve Oaks, please contact Administrator Penny Haynes at (336) 786-1130, at phaynes@depaul.org or visit us on Facebook.