Centenarian Celebration (Rolling Ridge)
January 11, 2019 (Newton Grove, NC) ─ Faith, family and friendship have been constants in centenarian Eunice Jernigan's life! Her secret to longevity is to "always put Christ at the center of life and to be a friend to everyone and always provide others with joy."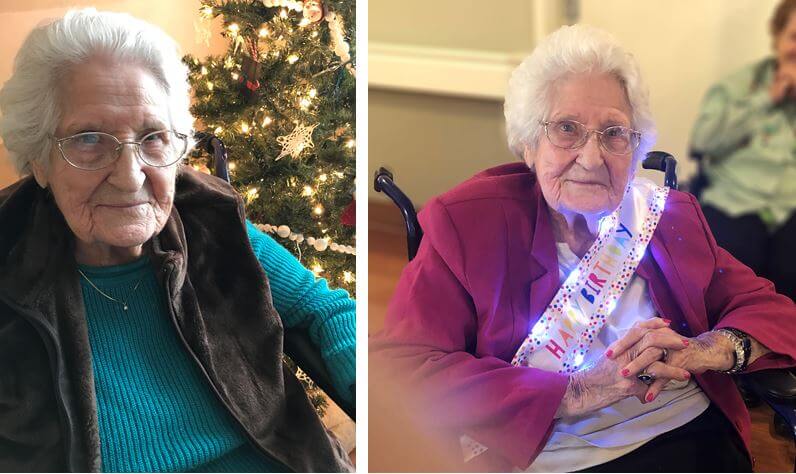 The Wayne County native and resident of Rolling Ridge, a DePaul Senior Living Community in Newton Grove, recently celebrated her 100th birthday on December 18.
Eunice Jernigan and her late-husband Julius raised two daughters together and she is the proud grandmother of two grandsons and great-grandmother to two great-granddaughters! Sewing and volunteering her time to help with a local homemaker club and church groups are among a few of her hobbies over the years.
Eunice is proud to call Rolling Ridge home. She said she's well taken care of by the staff and her wonderful roommate whom she said "loves her dearly and is so good to her."
For more information about Rolling Ridge, please contact Administrator Laura Anderson at (910) 594-2100, at landerson@depaul.org or visit us on Facebook.