A Night to Remember at Twelve Oaks
May 20, 2019 (Mt. Airy, NC) ─ It's prom season for seniors of all ages. Residents at Twelve Oaks, a DePaul Senior Living Community in Mt. Airy, are no exception! They recently donned their best formal attire and hit the dance floor for an unforgettable Senior Prom!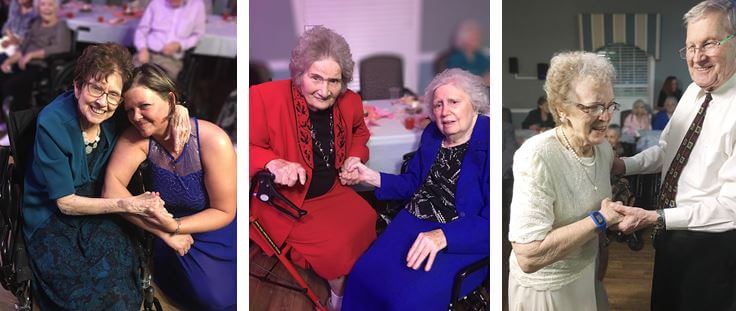 Pictured from left to right above are Twelve Oaks resident Edith McGee with Memory Care Unit Director Alicia Lambert, resident Frieda Chauncey with her sister Mae Turpin and residents Hilda Bowen and Bobby Thomas.
From formal wear donated by family members to food, music, decorations and a photo booth, it was a magical night.
"It took help from everyone to make this evening such a grand affair," said Anna Burford. "We had a lot of family members come and join their loved ones, and our assisted living and memory care residents loved socializing."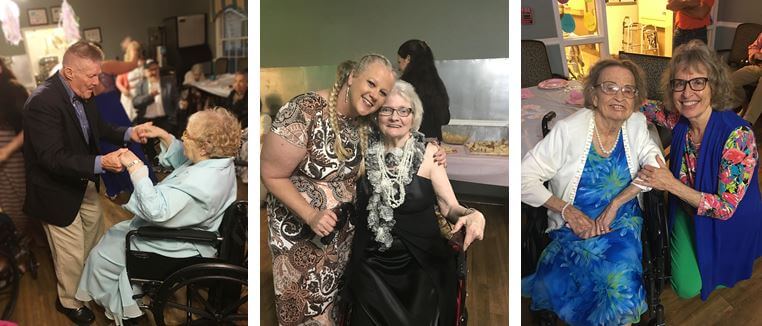 Pictured from left to right above are Twelve Oaks residents David Carpenter, Libby Tilley, Brenda Edmond with Med Tech Misty Thurman and resident Bessie Noonkester with her sister Rita.
For more information about Twelve Oaks, please contact Administrator Penny Haynes at (336) 786-1130, at phaynes@depaul.org or visit us on Facebook.