100 Years and Counting! (Rolling Ridge)
September 26, 2019 (Newton Grove, NC) ─ "Be active and make the most of each day!" That's the secret to longevity, according to centenarian Beulah Kemerer. A resident of Rolling Ridge, a DePaul Senior Living Community in Newton Grove. She recently celebrated her milestone birthday with friends and family, just in time for National Centenarian Day on September 22!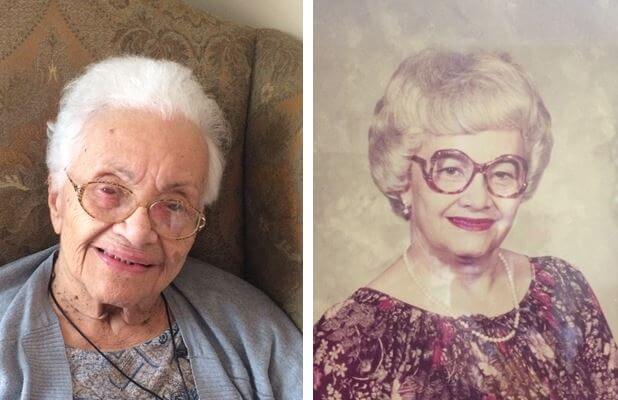 Born on September 6, 1919, Beulah grew up in a sharecropping family in rural Robeson County along with six brothers and one sister. Her family held faith and education in high esteem. Beulah attended an all Lumbee Indian School from first grade through her senior year, followed by Pembroke College where she received her associate's degree in education. Beulah taught third-grade out of college, eventually returning to UNC Pembroke University for her bachelors degree. She is the oldest living graduate of UNC Pembroke University!
She and her husband Fran had two daughters and one son. Eventually, the family relocated to Maryland where Beulah's husband worked in the space research field. She continued to teach for 28 years before moving back to Robeson County where she and her daughters and husband enjoyed traveling together. Beulah belonged to groups for ceramics, quilting and enjoyed a weekly lunch outing with a group of ladies. She also loved daytime talk shows and even had the opportunity to meet Dr. Phil during a live taping of his show.
After her husband died a few years ago, Beulah came to live at Rolling Ridge, which she calls the next best thing to being home.  Her daughters live right next door at the Villas at Rolling Ridge, a DePaul Independent Senior Living Apartment Community, making it easy for them to visit regularly. She has 13 grandkids and loves each one of them.
For more information about Rolling Ridge, please contact Administrator Laura Anderson at (910) 594-2100, at landerson@depaul.org or visit us on Facebook.