Fall Fun-Raiser! (Cambridge House)
November 8, 2019 (Hildebran, NC) ─  Cambridge House put the fun in fundraiser with a Fall Festival for staff and family with proceeds from the event going to support the residents' recreation fund!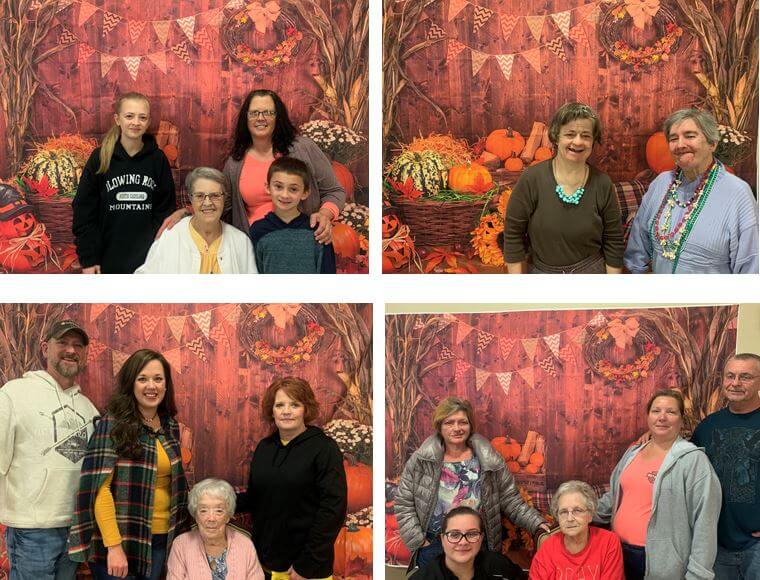 Pictured clockwise above are resident Lillie Osborne and family; Loretta Sutherland and Bonnie Autrey; Joan Benson and family and Shirley Lingle and family.
The event included a raffle, silent auction, bake sale and table sale, with items such as gift certificates, prize baskets, jewelry, honey, flowers, vintage signs, bath and body works, tickets to area attractions and much more.
"The residents thoroughly enjoyed the social time with not only each other but with the family members that attended," said Activities Director Gabby Houston. "It was a busy and successful day!"
The DePaul Senior Living Community in Hildebran thanks the community for their support of this successful fundraiser! For more information about Cambridge House, please contact Administrator Amber Minton at (828) 325-4980, at aminton@depaul.org or visit us on Facebook.