Going for the Gold (Wexford House)
September 15, 2020 (Denver, NC) ─ On her quest to complete her Gold Award, the highest award in Girl Scouts, local teen Madeline Wright recently donated baby dolls and stuffed dogs to residents at Wexford House, a DePaul Senior Living Community in Denver.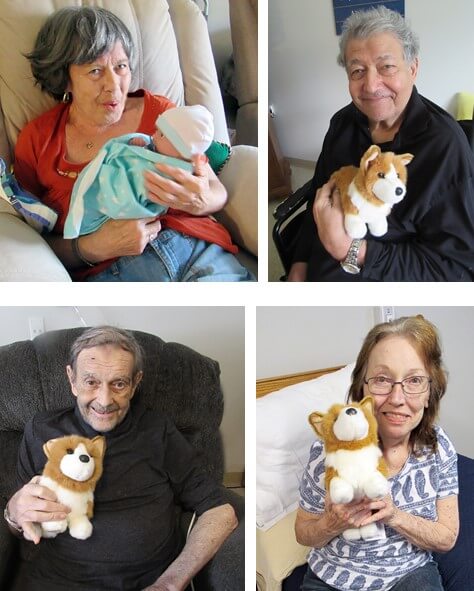 Prior to the pandemic, Madeline planned to host an "adoption party" for residents to pair them with baby dolls and dogs (plus birth certificates), and though the party was not able to take place, she was still able to share these precious gifts with our residents. Pictured clockwise above are Wexford House residents Alda Bean, Tony Malagese, Trena McCree and Ron Schoenhardt.
Thank you for making a difference in the lives of our residents, and best of luck in college, Madeline!
For more information about Wexford House, please contact Administrator Amy Smith at (704) 489-2633, at asmith2@depaul.org or visit us on Facebook.