Feeling the Fall Spirit at Wexford House
November 13, 2020 (Denver, NC) ─  Fall has arrived at Wexford House, a DePaul Senior Living Community in Denver! Residents and staff have been showing off their spirit with a variety of fun seasonal activities!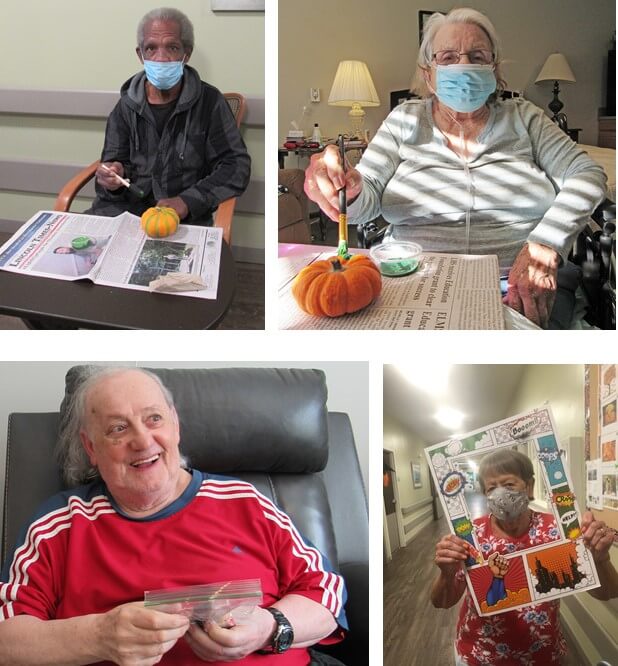 Pictured clockwise above, pumpkin Picassos Terry Norton and Mary Kanupp get creative with a painting activity, Sarah Bramlett poses for a photo on superhero day during Spirit Week, and Howard Farr enjoys all treats, no tricks on Halloween at Wexford House!
For more information about Wexford House, please contact Administrator Amy Smith at (704) 489-2633, at asmith2@depaul.org or visit us on Facebook.