The Great Pumpkin Exchange (Dayspring of Wallace)
November 11, 2020 (Wallace, NC) ─ It was all treats and no tricks in a great pumpkin exchange at Dayspring of Wallace, a DePaul Senior Living Community in Wallace. Generations Church donated 80 pumpkins which were then painted by residents and delivered to patients at Southport Health and Rehabilitation Center.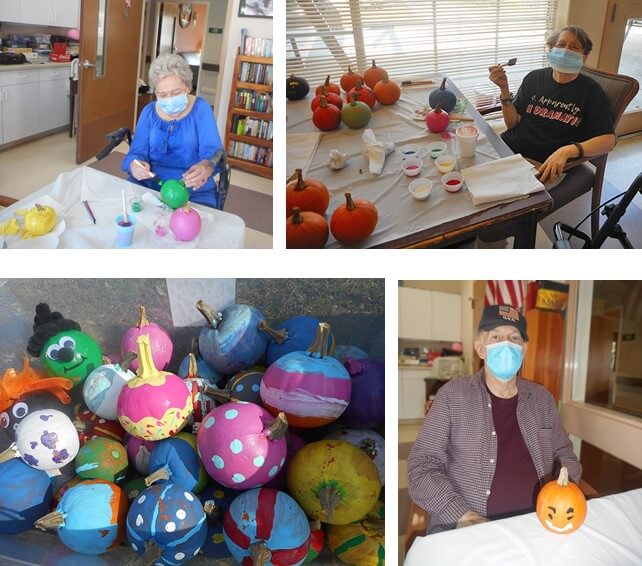 Pictured clockwise above are Pumpkin Picassos Linda Teachey, Rose Jenkins and Donald Smith. Pictured below are Dayspring of Wallace Administrator Angela Eckard and Activities Director Lisa Penny.
Liz Mueller, Activities Director at Southport Health & Rehabilitation Center said the residents loved the pumpkins!
"Who doesn't like to get a present?" she said. "Thank you to the residents of Dayspring and Generations Church for passing it forward!"
For more information about Dayspring of Wallace, please contact Administrator Angela Eckard at (910) 285-9050, at aeckard@depaul.org or visit us on Facebook.