A Flurry of Summer Fun at Twelve Oaks
July 19, 2021 (Mt. Airy, NC) ─ Summer fun is on tap at Twelve Oaks with seasonal crafts, garden therapy and much more! Residents are staying cool and having fun with a flurry of activity at the DePaul Senior Living Community in Mt. Airy.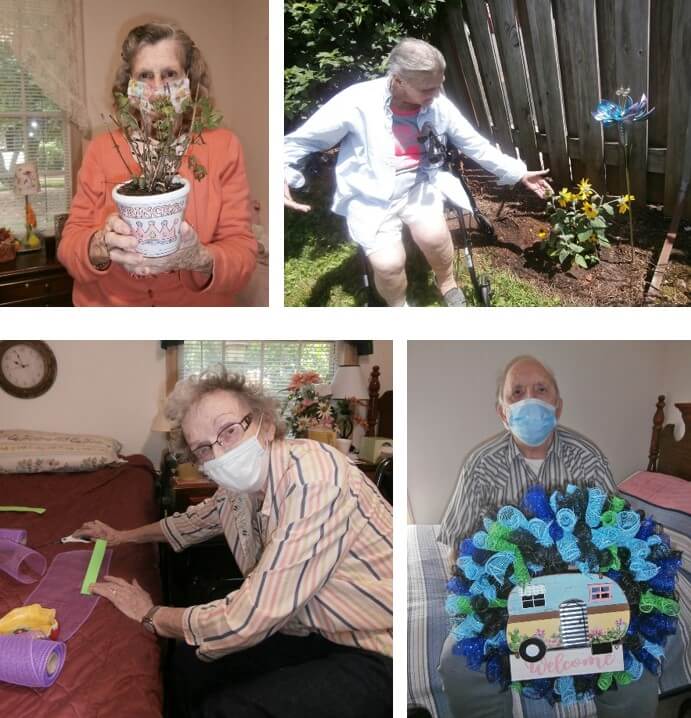 Pictured top row, Margaret Davis plants mint while Shelby Jean admires a sunflower plant she received as a gift which is now blooming in the garden at Twelve Oaks. Pictured bottom row, Hilda Bowen and Carl Murray complete a summer wreath craft project.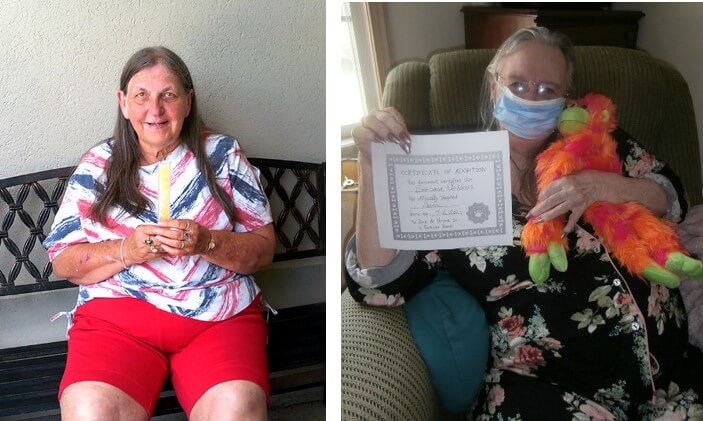 Pictured above, Clara Hundley cools down with a popsicle on the porch and Barbara Childress shows off the adoption certificate for a stuffed animal she recently received and named Anna.
For more information about Twelve Oaks, please contact Administrator Penny Haynes at (336) 786-1130, at phaynes@depaul.org or visit us on Facebook.