Having an Eggs-traordinary Time! (Woodcrest Commons)
April 25, 2022 (Henrietta, NY) ─ No yolks about it, creativity and celebrations know no bounds at Woodcrest Commons. Residents have had their hands full of sweet treats and seasonal craft projects at the DePaul Senior Living Community in Henrietta.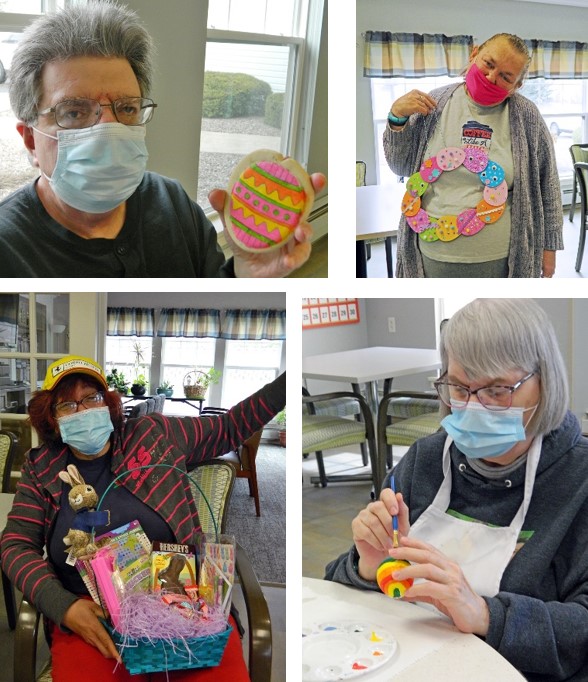 Pictured clockwise above, Doug Kurlan shows off a sugar cookie he decorated, Bonnie Martin proudly displays a hand-crafted seasonal wreath, Rosanne Bourne colors eggs and Andrea Heath was the winner of a grand prize basket filled with goodies in the Woodcrest Commons Easter Egg Hunt.
For more information about Woodcrest Commons, please contact Interim Administrator Stacy Major at (585) 334-1800, at smajor@depaul.org or visit us on Facebook.