Shirley Merton – Celebrating Life
Shirley Merton is proof positive that a great attitude makes all the difference. A spry 76, Shirley lived for more than 50 years on Main Street in quaint Palmyra, New York caring for her aging parents, a commitment she lovingly fulfilled. A self-described "single girl all of her life," Shirley held several positions during her career – producing hand-made bellows, working in a candy kitchen where she had all the ice cream she could eat, and finally 31 years at Harris RF Communications where she was an incoming inspector.
Following her mother's passing, Shirley was encouraged by her niece and nephew to seek the support of assisted living after having a negative reaction to medication. She arrived at Woodcrest Commons, a DePaul Senior Living Community in Henrietta, New York, four years ago and it's been home ever since. Shirley is now Woodcrest's unofficial welcome wagon, helping new residents become acclimated to their new surroundings. "If they're not friends, I make them friends," she said with a mischievous twinkle in her eyes.
Shirley finds the recipe to good living is to keep life interesting and fill it with kindness, noting that it's the best antidote to "the sadness in the world." She's very involved in the activity program at Woodcrest and has high praise for Activity Director Lindsay Lown referring to her as a "super individual who is always caring, kind and conscious of residents' needs."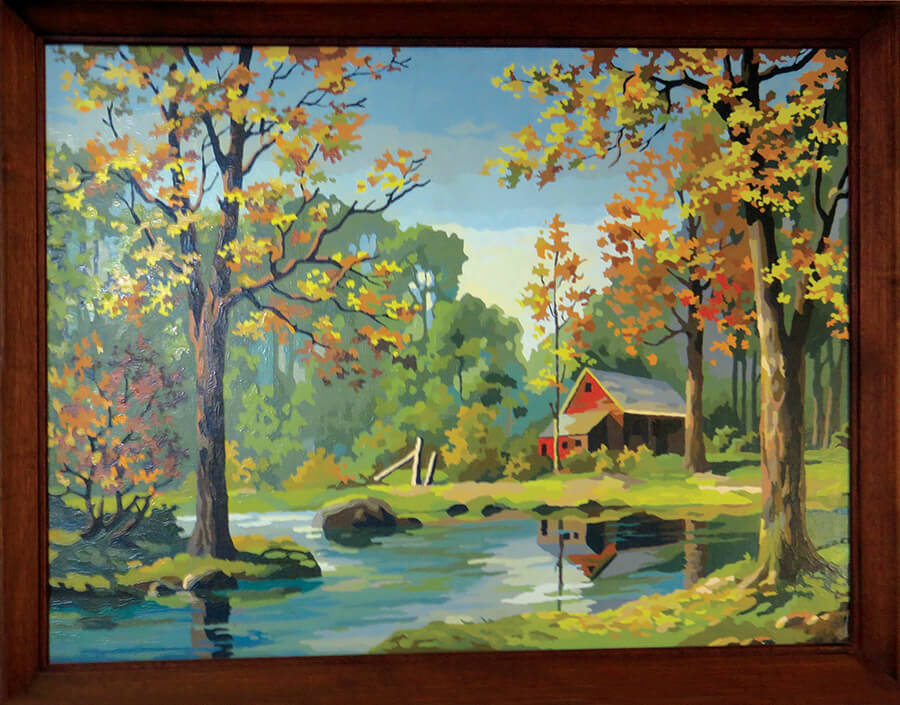 As she enthusiastically shares her many artistic creations that decorate her walls, Shirley reveals her new passion – intricate coloring book pictures with everything from exotic animals to fl owers and stained glass done in crayon, marker and colored pencil. She also enjoys pet therapy at the community and many outings with the Woodcrest gang, going to ice cream parlors, to Mendon Ponds Park to feed the birds, and on a boat ride, to name a few.
"People miss so much by not being sensitive to the simple things in life," she said. "I try to enjoy it all." She's actually looking forward to helping with gardening, another passion.
A two-time cancer survivor, Shirley is a woman of great faith who says she's here on "a wing and a prayer." She is fast friends with her roommate at Woodcrest Commons and plans on staying a vital member of the senior living community until they "throw her out." A self-described "character" who believes in the value of good friendships, Shirley is truly grateful for everything and helps spread good cheer at Woodcrest Commons.
---
Learn more about Woodcrest Commons and DePaul senior living communities.