You Are Not Alone – Recognizing Mental Health Awareness Month
By: Mark Fuller, DePaul President
May is Mental Health Awareness Month and the very appropriate theme this year is "you are not alone."
It's so important to understand that personally, people are there for us, and professionals are available to provide treatment and support. We need each other, especially when dealing with the stress of the pandemic and all the associated worries.
Taking care of not only our physical but our mental health is vital. This month, dedicated to mental health, is a time to realize and remember that one in five adults in the United States experience mental illness each year. If you or someone you love is one of these 20 percent of Americans, please know you are not alone. Also know that there are ways to take care of yourself today and always.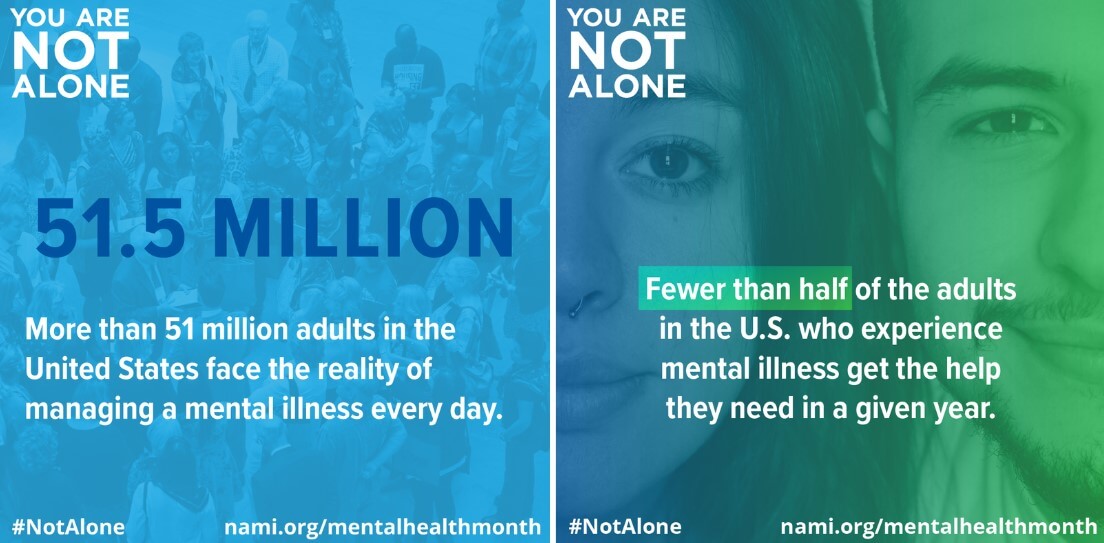 Taking care of your physical health
Make sure you are getting the basics. Eat nourishing meals; get 30 minutes of physical activity every day; get 7–8 hours of sleep each night. Take time throughout the day to breathe slowly and deeply.
Taking care of your mental health
If you are being treated for a mental health diagnosis, make sure that you continue to take your medication as prescribed. Can refills be delivered to your house? Does your therapist or mental health care provider offer telehealth appointments? The COVID-19 pandemic may have heightened feelings of isolation or anxiety. Check with your health care provider to see if your medication dosage is still appropriate.
Remember to have fun
Take time every day to do something you find fun or creative that you enjoy. Take a walk in the sunshine, enjoy nature, read a book, play a game, or work on a favorite hobby. Some days, that may not be possible, but try to carve out a few minutes to relax.
Connect with others
Talk with people you trust. Staying virtually connected with friends, family, and neighbors when you aren't able to see them in person is vital. Maintaining contact with people who care for you and who you know you can contact for support if your mental health declines is critical.
Don't try to do everything today if it's not necessary
If you're overwhelmed, decide what must get done today and what can wait. Identify your priorities and realize they may change. Recognize your accomplishments at the end of the day.
Find support for your mental health
When stressed, realize it's normal that you or your loved ones might feel anxious, sad, scared or angry. You are not alone. It is okay to reach out and ask for help.
Practice compassion
Millions of people in the U.S. are affected by mental illness each year. Mental or emotional illness can feel isolating, but help is available.
Let's work to erase stigma and support those with a mental health diagnosis in our lives and our communities. You are not alone.
---

Mark H. Fuller
DePaul President