DePaul's Shining Star Program
At DePaul, we celebrate YOU and all you do!
The DePaul Shining Star Employee Recognition Program highlights the many "Shining Stars" of our organization, recognizing and celebrating employees who continuously exhibit the following:
Positive "can do" attitude
Being courteous and friendly
Being caring
Teamwork
Professional manner
Going above and beyond expectations
Service excellence
DePaul employees can be nominated for recognition by DePaul clients, residents, client/resident family members, visitors, other DePaul staff members or community members on nomination cards which are collected at DePaul sites in a nomination card box labeled with a sign.
DePaul employees receive various forms of recognition depending on how many valid nominations have been received. Recognition may include:
Celebrating the employee's achievement in an all-staff meeting
Presentation of either a bronze, silver, gold or a Shining Star pin depending on the number of nominations accrued
Displaying completed nomination forms on-site/department bulletin boards
Having recipient names listed in the DePaul employee newsletter
Employees receive a monetary award each time they achieve a new star level to commend their outstanding work:
$25 for a bronze star (5 nominations)
$50 for a silver star (10 nominations)
$75 for a gold star (15 nominations)
$100 for the Shining Star level (20 nominations)
DePaul Staff Make a Difference!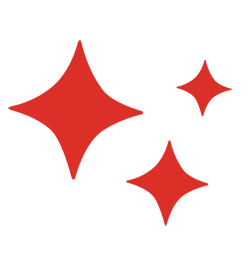 Over
400
members of the DePaul team were recognized with Shining Star Program awards in 2021!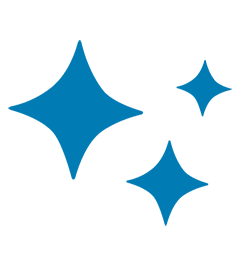 DePaul has presented more than
2,000
Shining Star Program awards since 2016!