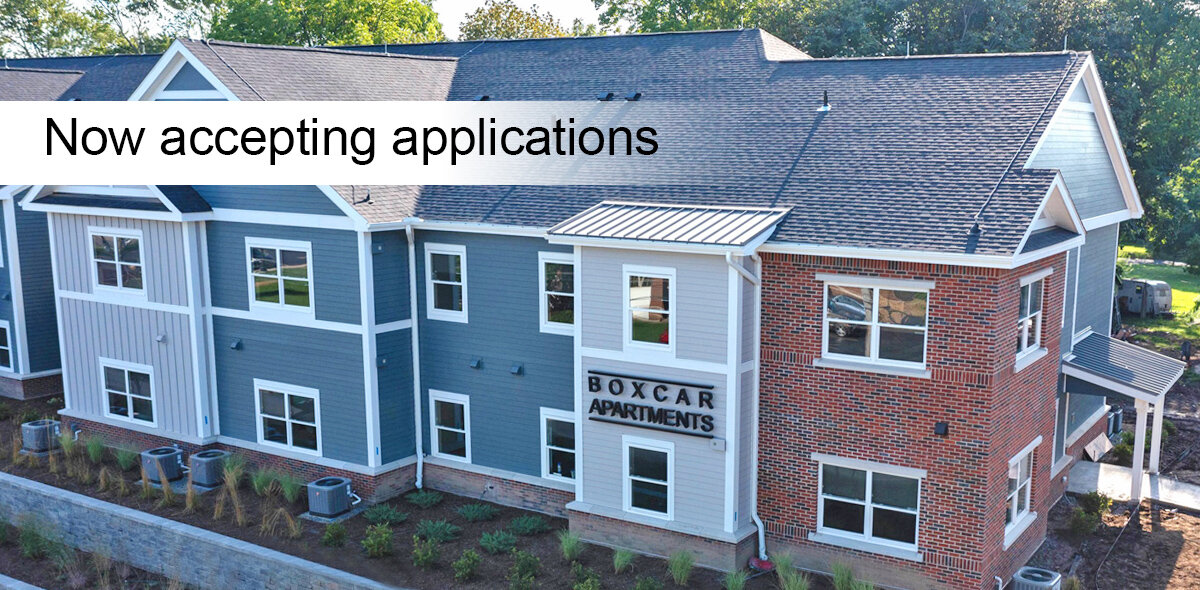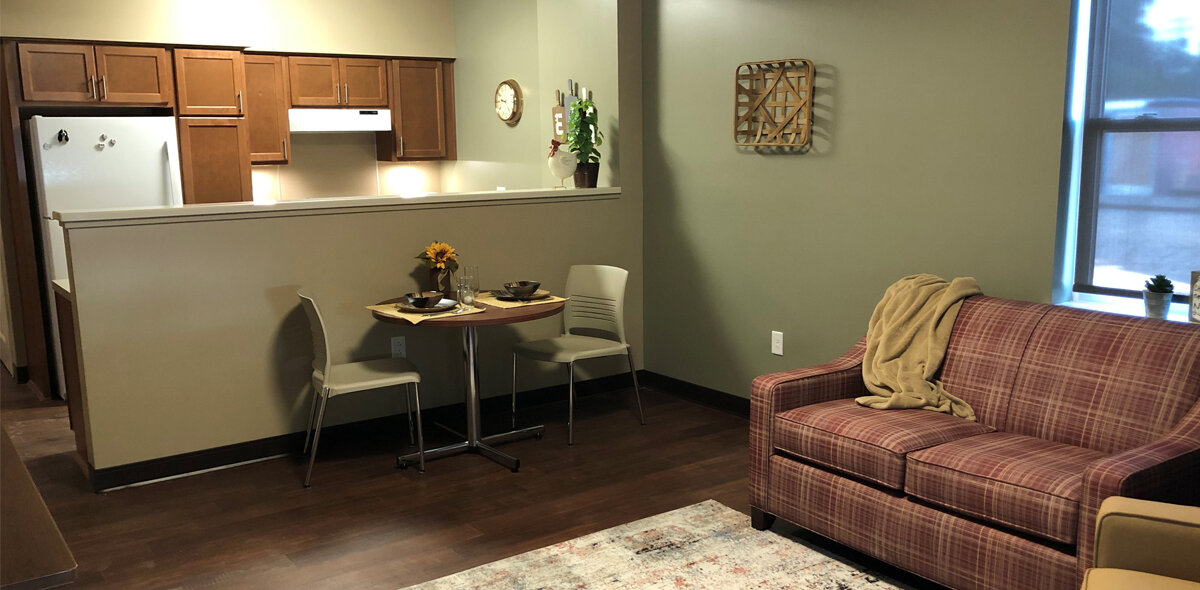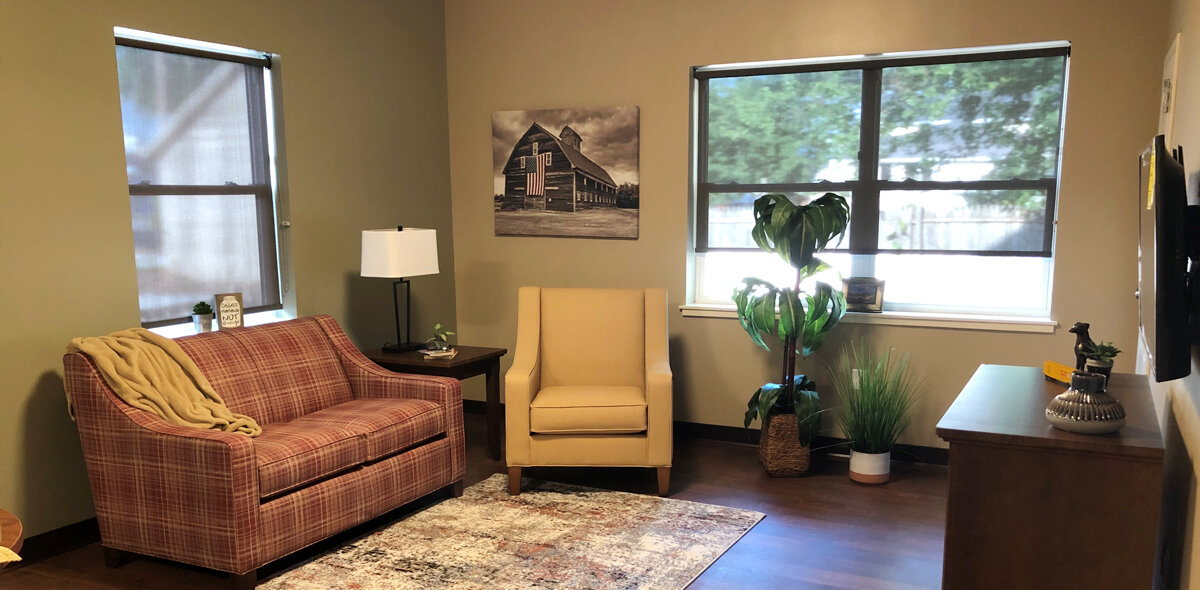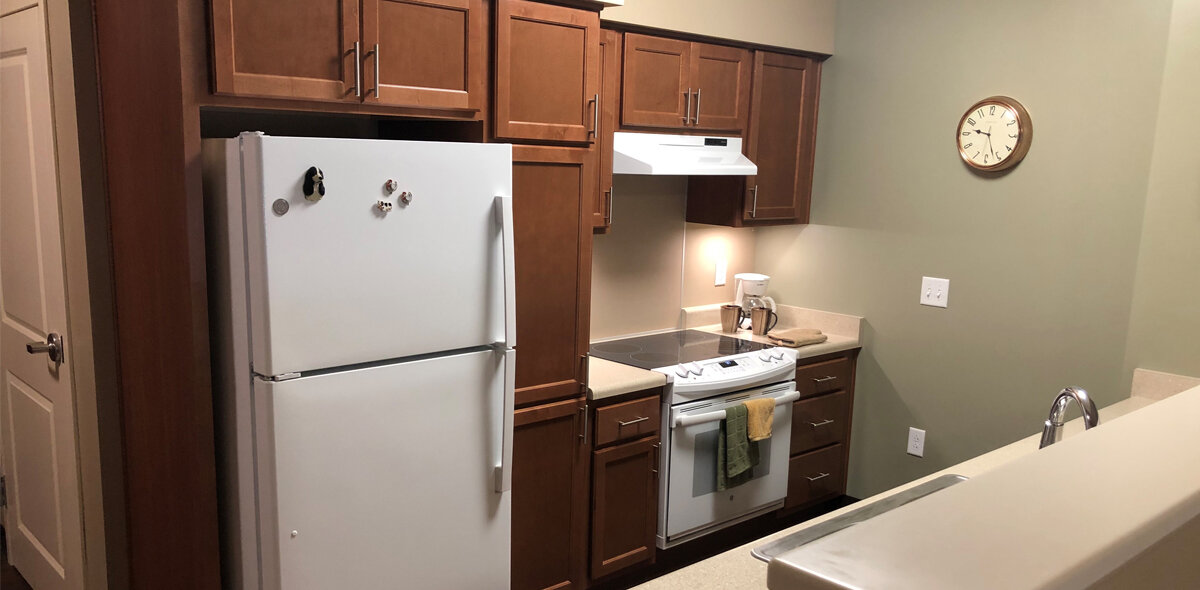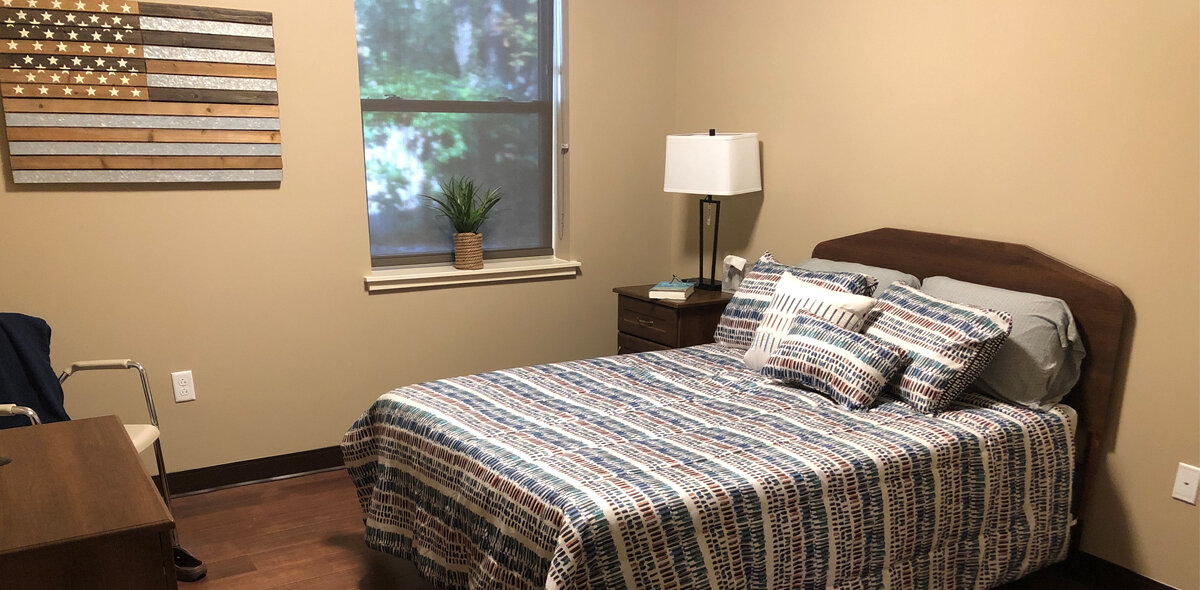 The Boxcar Apartments are located in the village of Albion, New York.
Each one-and two-bedroom apartment features:
a fully equipped kitchen with a range, refrigerator and microwave
a wall-mounted flat screen TV including local stations with cable available
in-unit storage
Heat, air conditioning, hot water, electric, local TV channels and basic Wi-Fi are included in the rent and on-site laundry facilities are available at no cost to the tenant. There is also off-street parking. Tenants have access to a community room, lounges and a computer lab. The building is 100 percent smoke free. There is a designated smoking area outdoors.
There are a total of 20 units available  centrally located in a residential area in close proximity to many local amenities such as grocery shopping, schools, places of worship, medical care, banks, libraries, government agencies and general shopping.
There are 9 one-bedroom and 1 two-bedroom units with ADA accessibility and 2 one-bedroom units with hearing and vision accessibility (HVA) in the building.
Each DePaul Properties, Inc. community has a no pet policy in place. However, service animals are accepted at all DePaul Properties, Inc. communities.
All utilities are included in the monthly rent. A security deposit equal to one month's rent is required at the lease signing and the applicant must meet the eligibility requirements of the Low-Income Housing Tax Credit Program. Income and occupancy requirements apply.
If you or someone you know is interested in our program, please contact DePaul Properties, Inc. at 1-855-348-4452 or at depaulproperties@depaul.org.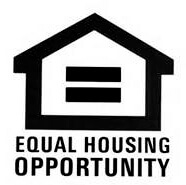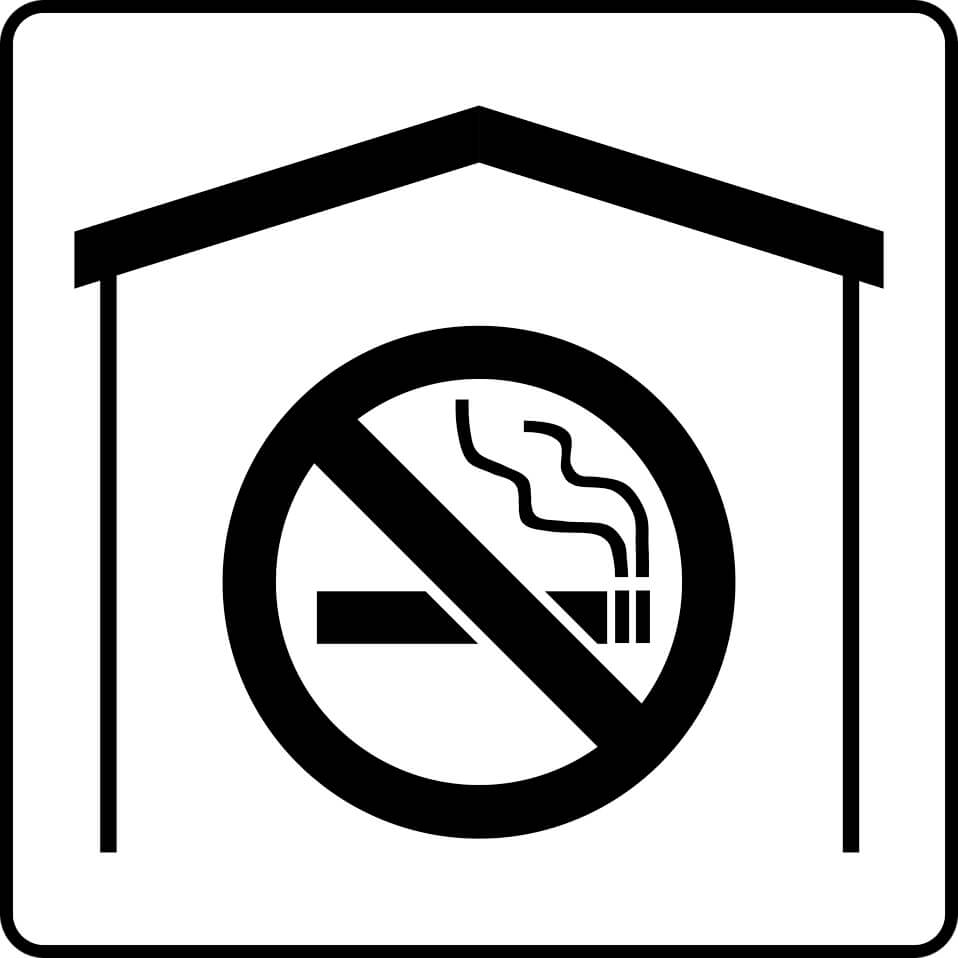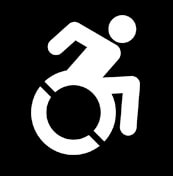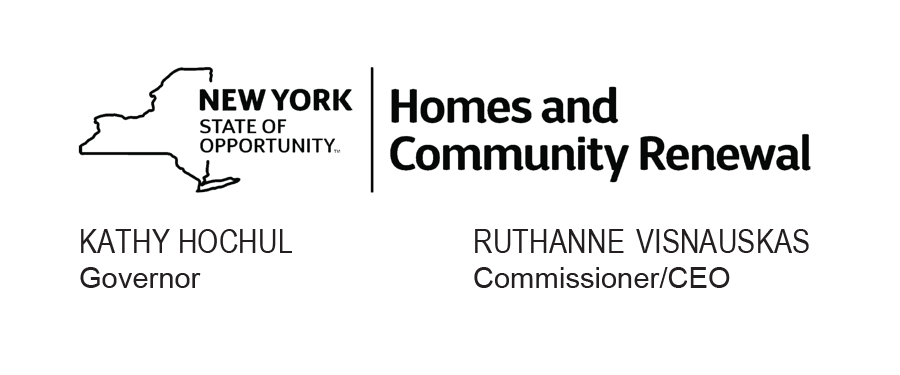 Gross Income Limits
| | |
| --- | --- |
| Boxcar Apartments, Orleans County | 60% AMI |
| One person | $33,720 |
| Two persons | $38,520 |
| Three persons | $43,320 |
| Four persons | $48,120 |
The rents are as follows:
$650.00 per month for a one-bedroom apartment
$760.00 per month for a two-bedroom apartment
For more information, please contact:
DePaul Properties, Inc.
Attention: Compliance Department
150 Mt. Hope Avenue
Rochester, New York 14620
(585) 426-8000
(585) 777-3564 fax
1-855-348-4452 toll free
Email: depaulproperties@depaul.org
View the Boxcar Apartments lottery: 
View and print the application: 
For best results and to digitally complete this application, please open in Adobe Acrobat Reader. 
Location/Contact
DePaul
150 South Liberty Street, Albion, NY 14411, USA
Boxcar Apartments
150 South Liberty St
Albion, NY 14411