DePaul Senior Living Communities provide the comforts of home, a commitment to enhancing quality of life, and personal care services in a supportive environment that promotes independence.
Medication Technicians provide medication management assistance to residents. This position reports to the Medication Coordinator/Supervisor.
Responsibilities include: 
Assisting with Medications

Medication Technicians observe, assist, or administer blood glucose checks, prepare and deliver medications, oversee medication dispensing and assist with inhalers, insulin, etc.

Documentation

This includes updating or adding to the Medication Administration Record (MAR) or Electronic Medication Administration Record (eMAR). 

Assisting Medication Coordinator and Residents 

This position assists the Medication Coordinator with duties, when needed, and also assist residents. 
DePaul is committed to providing excellent care

and services in supportive work environments. 
Here are a few reasons why you'll love working here: 
"I love working with the older population, they have so much history and the changes they have seen in their lifetime are amazing. I enjoy getting to work with staff who are all friendly, caring, and helpful coworkers. It is a pleasure to work for a organization that cares about people and giving them a beautiful place to call home."
Celebrate Life

DePaul's nearly 1,000 employees are part of a dedicated team who take ownership and pride in everything we do. We are committed to providing excellent care and services in supportive work environments. At DePaul, we celebrate life every day.

Grow Your Career With Us 

Your role could evolve into other positions such as Medication Technician, Supervisor or Resident Care Director, and other management roles. We encourage employees to grow their careers with us through education and training opportunities.

Be Part of a Team 

DePaul has a wonderful team that works together to minimize challenges and provide support. Discover how incredible it is to have coworkers who care deeply about their work and are doing their best to make our world a better place.

Make a Difference in the Lives of Residents

Med Techs provide DePaul residents with personal care services that promote independence and dignity, striving to enhance each resident's quality of life.
---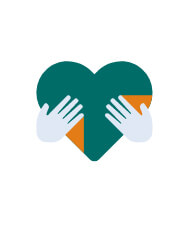 Help us put our mission into action with a career
at DePaul!