Fun in Bloom at Heritage Manor of Lockport
March 25, 2022 (Lockport, NY) ─ With the start of spring comes fun outings and engaging activities at Heritage Manor of Lockport, a DePaul Senior Living Community.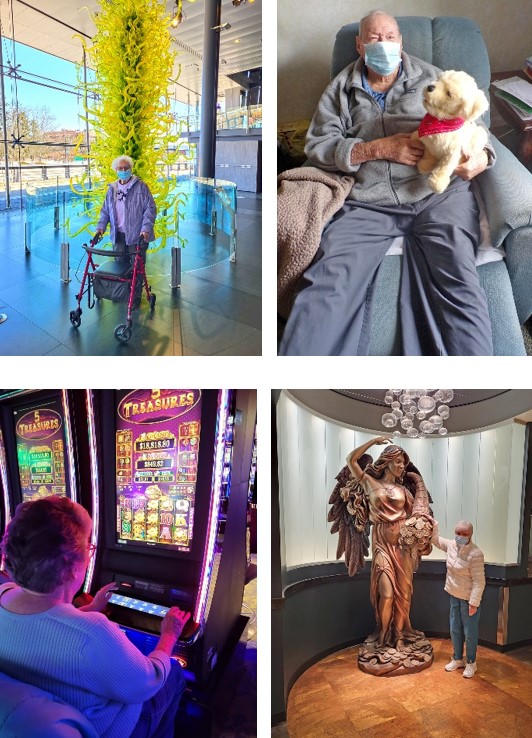 Pictured clockwise above, Marge Williams explores the Corning Museum of Glass, Ken Duncan interacts with Sparky, one of many animatronic pets and lifelike baby dolls donated by the Niagara County Office for the Aging, and Janice Blumrick and Jane Way take in the sights at Batavia Downs Gaming!
For more information about Heritage Manor of Lockport, please contact Administrator Shannon Radlich at (716) 433-7626, at sradlich@depaul.org or visit us on Facebook.