Fanfare and Festivities at Heritage Manor of Lockport
April 22, 2022 (Lockport, NY) ─ The recent forecast at Heritage Manor of Lockport has been filled with seasonal crafts, guessing games and festive celebrations.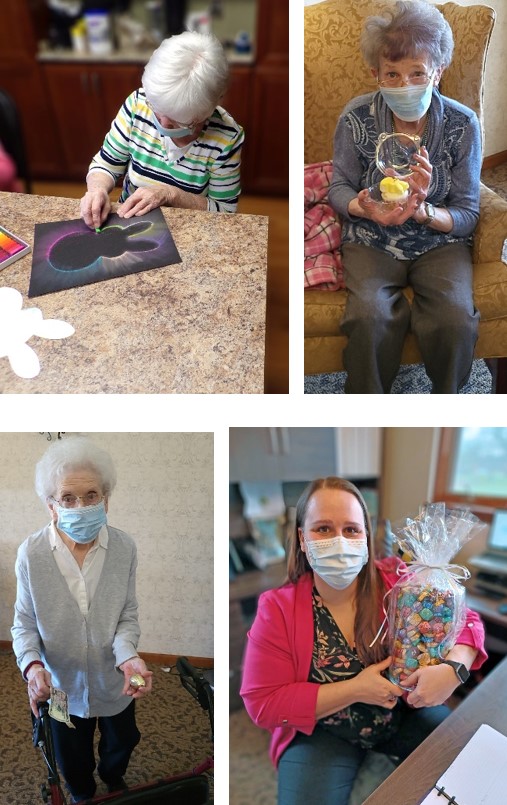 Pictured clockwise, Janice Blumrick works on a bunny craft, Sharon Thompson gets ready to savor a peeps cupcake donated by Leann Seifried from Buffalo Bakez, Heritage Manor of Lockport Administrator Shannon Radlich won this year's candy guessing contest, and resident Adele Werth found the 'golden egg' in the annual egg hunt.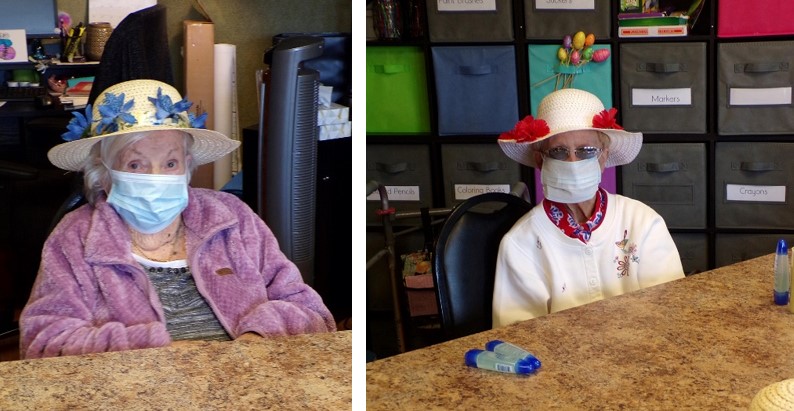 Pictured above, Georgia Babcock and Shirley Guest don hats decorated with spring flowers in preparation for a Kentucky Derby celebration!
For more information about Heritage Manor of Lockport, please contact Administrator Shannon Radlich at (716) 433-7626, at sradlich@depaul.org or visit us on Facebook.