DePaul provides a continuum of mental health residential services in licensed settings with varying degrees of independence and support. 
Residential Counselors provide direct support to residents

in a person-centered and rehabilitative approach. This position reports to the Residential Supervisor.
Responsibilities include: 
Supporting Residents

Residential Counselors provide teaching, monitoring and recovery-oriented support to residents. This includes medication management and resident medication education.

Observe, Monitor, Document and Report

Resident Behaviors

This includes ongoing documentation/progress notes.

Ongoing Communication

This includes regular contact with service providers, appointment scheduling/assistance in scheduling, follow-through with recommendations and communication with family members.

Other Responsibilities

Residential Counselors conduct a minimum of four billable services per month for each resident on their caseload. Counselors also guide group and individual outings, encourage residents to keep a clean living space and assist with transportation and emergency situations as needed.
DePaul is committed to providing excellent care

and services in supportive work environments. 
Here are a few reasons why you'll love working here: 
Celebrate Life

DePaul's nearly 1,000 employees are part of a dedicated team who take ownership and pride in everything we do. We are committed to providing excellent care and services in supportive work environments. At DePaul, we celebrate life every day.

Grow Your Career With Us 

Your role could evolve into other positions such as Medication Coordinator, Residential Services Coordinator, Assistant Residential Supervisor, and other management roles. We encourage employees to grow their careers with us through education and training opportunities.

Be Part of a Team 

DePaul has a wonderful team that works together to minimize challenges and provide support. Discover how incredible it is to have coworkers who care deeply about their work and are doing their best to make our world a better place.

Make a Difference in the Lives of Residents

Residential Counselors provide DePaul residents with personal care services that promote independence and dignity, striving to enhance each resident's quality of life.
---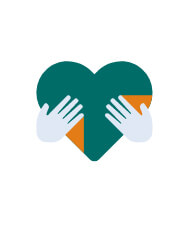 Help us put our mission into action with a career
at DePaul!