How to Celebrate Alcohol Awareness Month (April)
This April marks the 27th anniversary of Alcohol Awareness Month, sponsored by the National Council on Alcoholism and Drug Dependence (NCADD). The theme of "Help for Today. Hope for Tomorrow," is aimed at "Improving and Saving Lives Through Prevention, Treatment and Recovery," according to the NCADD website.
DePaul's NCADD-RA (Rochester Area), a proud affiliate of the national NCADD, is dedicated to education, support, resources, advocacy and referral.
Educate yourself in order to educate others
NCADD's website has ample resources, including categorized information for parents, youth, people in recovery and family and friends. NCADD-RA has English and Spanish fact sheets for underage drinking.
If you or someone you know is alcohol and/or drug dependent:
-Call 1-800-NCA-CALL (622-2255) for immediate assistance
–Find your closest NCADD affiliate
Celebrate Alcohol-Free Weekend (April 5-7)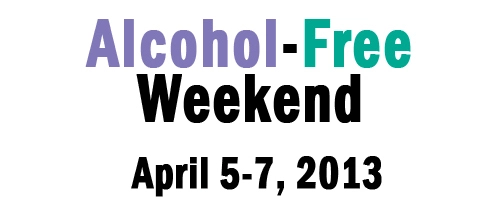 Spread Awareness
NCADD-RA's Pinterest board is an excellent resource for the latest information, infographics, and ad campaigns.
For example, here's a shareable infographic by Medical Insurance: "The Truth About Alcoholism" (click to view larger)

You can also tweet about Alcohol Awareness Month with the hashtag #AlcoholAwareness.
This April and every day, NCADD and NCADD-RA strive to reduce the incidence and prevalence of the disease of alcoholism and other drug dependence. Remember: There is help, there is hope and there is healing!