DePaul Hidden Talents: Julian Carey's Tap Dancing
By: Amy Cavalier, DePaul's Communications/Development Coordinator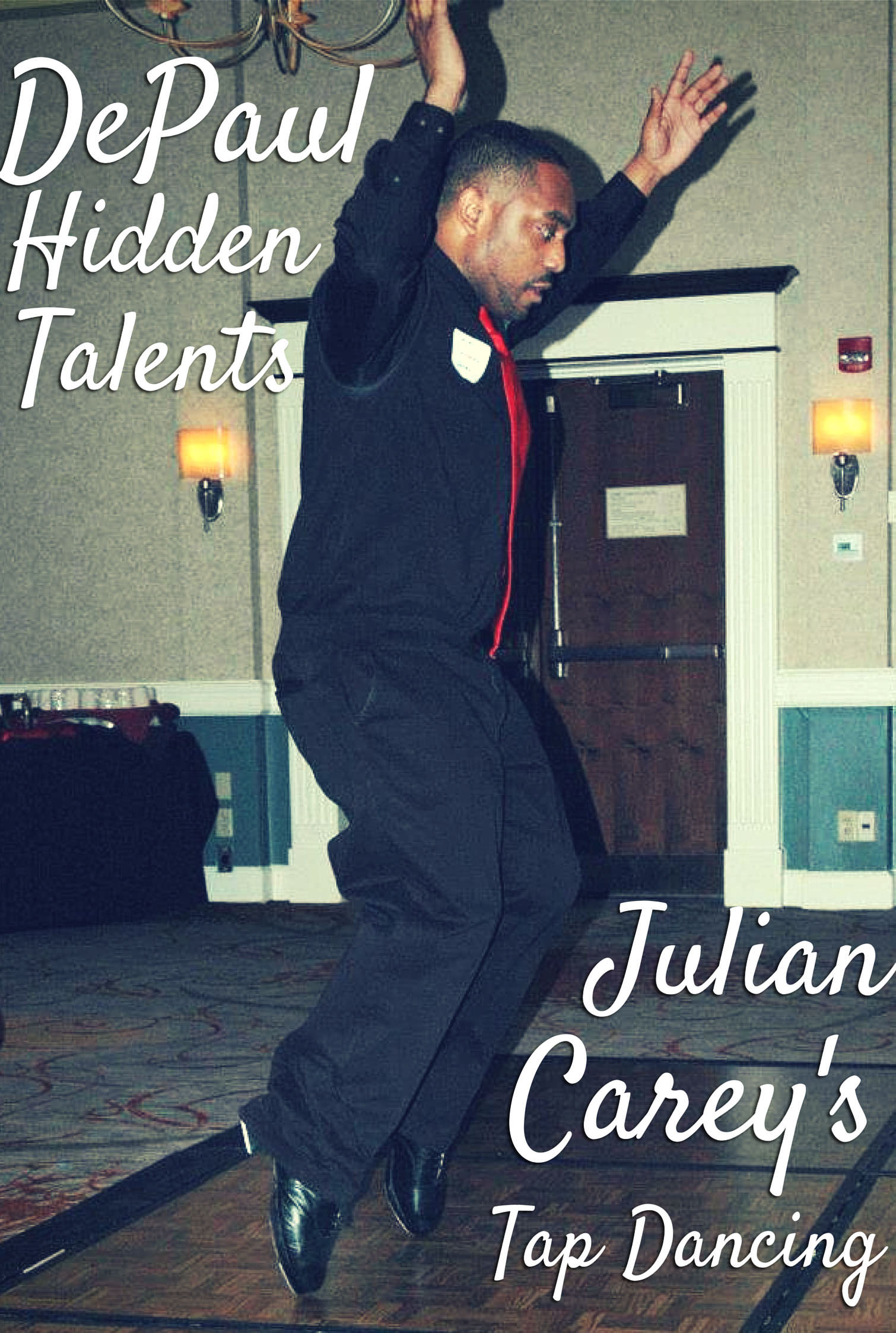 By day, DePaul Applications Manager Julian Carey's fingers are busy tapping in computer codes and solutions to employees information technology needs. By night, you may very likely find his feet in tap shoes, entertaining and teaching anyone with an interest!
Recently, Carey performed a tap dance demonstration for participants in DePaul's Recreation Program at 1931 Buffalo Road in Rochester, New York.
"It's exciting and flashy," said Paul E., a DePaul client who lives in the community.
Paul was brave enough to volunteer to try out tap dancing.
"He makes it look so easy, but it was actually hard," said Paul. "I really liked it."
Dancing: His First Love
A DePaul employee since September 2014, Carey graduated from the State University of New York School of Technology at Alfred with his Bachelors of Technology in Web Development. Previous to coming to DePaul, he served as a Help Desk Technician at Unisys Technical Services in Rochester.
"I'm a big gadget person," he said. "Everything that comes out, I have to take it apart and put it back together, so information technology is perfect for me."
Carey's first love, though, was dancing. A Bronx native, Carey studied tap, jazz, modern, ballet and creative dancing at the Harlem School of the Arts from the ages of 3 to 11. When he turned 11, he honed in on tap at the Third Street Music School Settlement. He began teaching at the age of 16.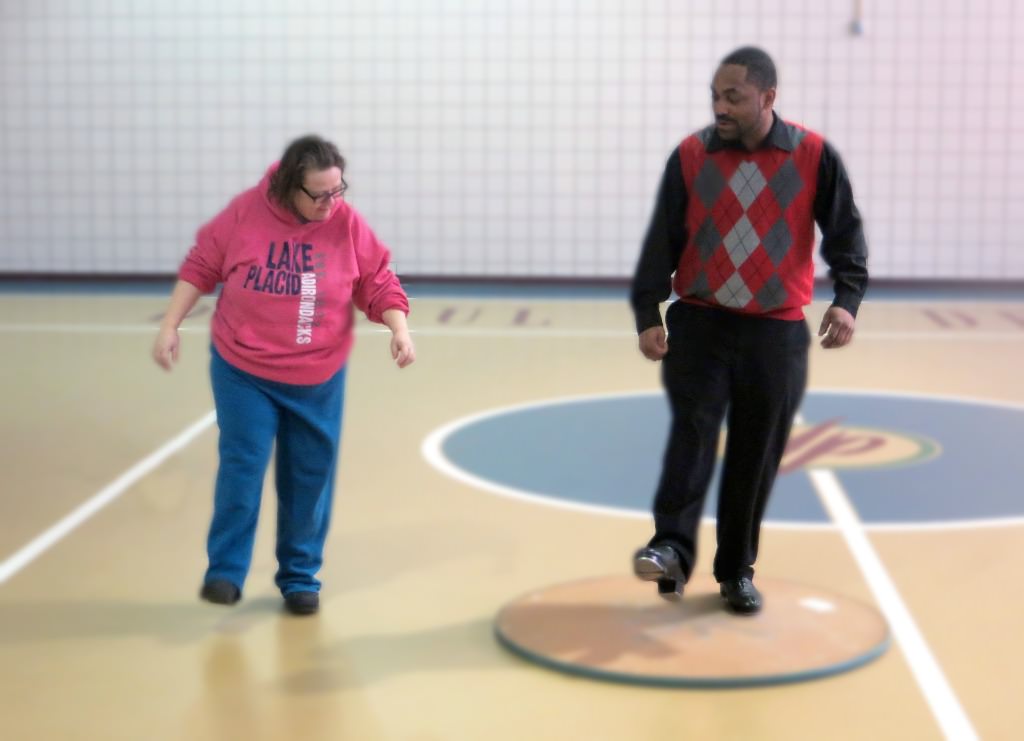 Carey has performed in Showtime at the Apollo, a number of off-Broadway shows, and he was offered a spot on the Broadway show STOMP, choosing to go to college instead. He has performed with some of the tap dancing greats in New York City including Savion Glover, and has also acted in commercials, television shows and even in an independent foreign film. While in college, Carey founded Tap Dance Underground, an organization dedicated to spreading awareness of tap dancing.
Carey said he choose a career in IT over dancing because he felt dancing would not guarantee a steady paycheck.
"I've lived that life where I would get up in the morning, do three auditions a day, go to four shows a week, teach and get paid for it," he said. "But by the time the end of the month hit, the yearly salary I would make from dancing would not be enough to live on, so I knew I would need to find a career and use dance to make extra money."
He describes his tap dance style as eclectic.
"I like to take a piece of the different styles, from rhythm and jazz to Broadway and contemporary tap, and make it my own," he said. "I'm the one that creates my own style, which is what makes me unique. When people see me dancing, they don't know what style I'm using because it's a little bit of everything."
Dancing His Way to DePaul
Carey said his experience at DePaul has been great so far!
"I love to help people," he said. "The work I do each day gives me the opportunity to do just that ─ whether it be training someone or even interacting with people to make sure that their problems are solved."
He's always looking for opportunities to share his passion for tap dancing, which is why he volunteered to provide a demonstration for the Recreation Department.
"It's a dying art," he said. "Not a lot of people do it anymore. I want to expose as many people to it as possible and help them become familiar with this art form."
Carey said at the end of a long or stressful day, he'll throw on his tap shoes and dance. Or if he's at his desk and can't figure out a challenge, he said, he'll start tapping his feet to help clear his head.
"I'm always two steps ahead of the game in my work," he said. "I think on my feet in everyday life."