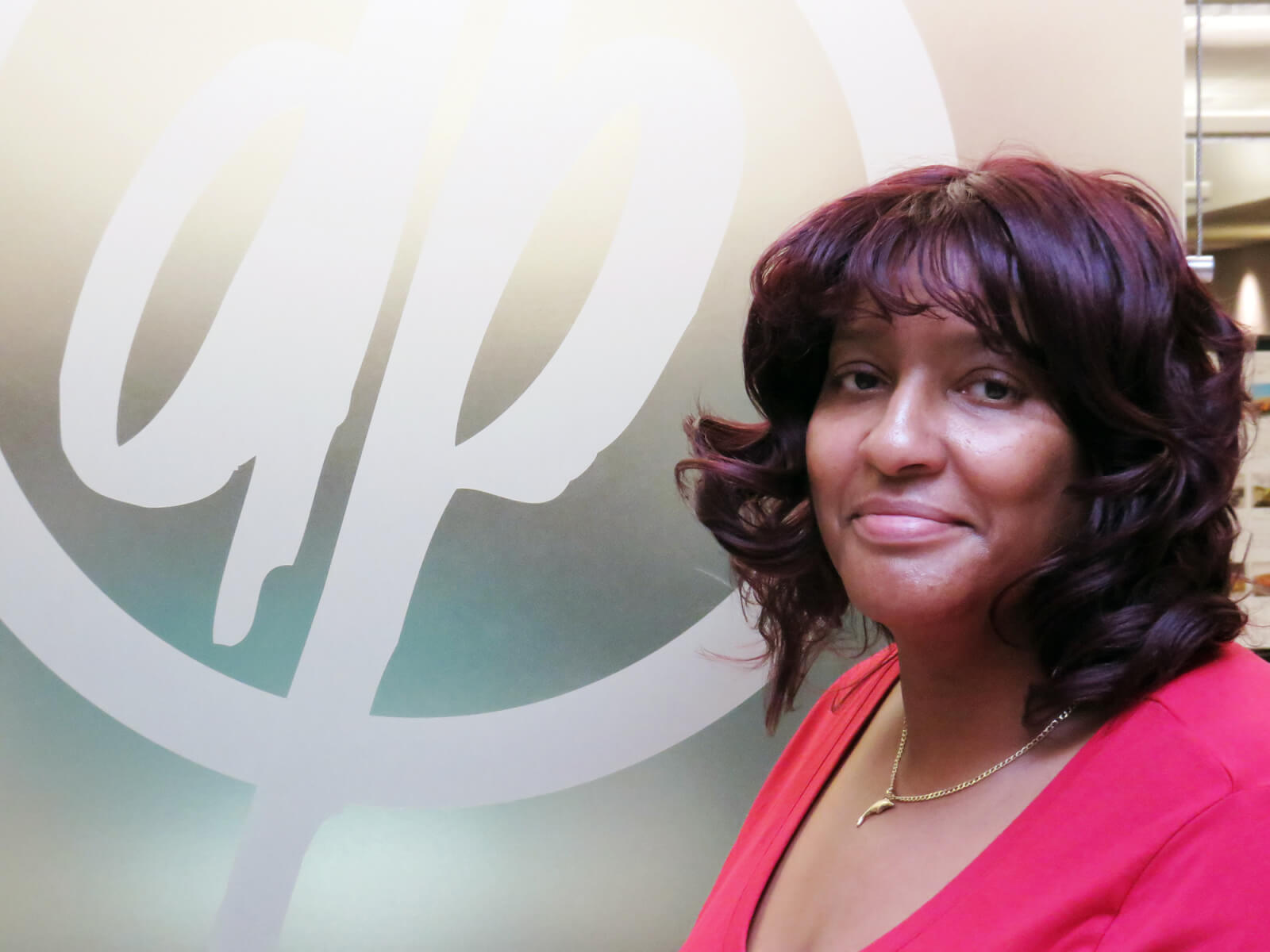 It can be difficult to convey the personal challenges that accompany living with a mental health diagnosis. Jeanet H., a Residential Assistant at DePaul's Neighborhood of the Arts (NOTA) Apartment Treatment Program in Rochester, New York, has become the voice and face behind the "Who Do We Serve" presentation during DePaul's New Employee Orientation. She presents in person to newly hired staff in Rochester and her presentation has been recorded for audiences in Buffalo, New York.
Although she'd describe herself as being shy and laid back, she said she realizes it is important to share her story with others – from being diagnosed with borderline personality disorder, post-traumatic stress disorder and impulsiveness with a chemical imbalance after high school to graduating from community college and landing a job at DePaul.
"By sharing her life story with our staff, Jeanet delivers essential learning to our new employees regarding how staff worked with her, respected her and held her responsible for her actions and how this helped her to make the changes she wanted," said Director of Staff Development and Training Nancy McGovern. "The presentation along with the training by staff provides a guide that can be applied as the new employees begin work with other individuals."
Time to Grow 
Before entering a DePaul program, Jeanet said things were spiraling out of control with her exhibiting reckless behavior including burning, cutting and substance abuse. Although she continued to struggle with maintaining good relationships, she said things began to get better when she started living at DePaul. Still, she struggled with feelings of paranoia and isolation.
Staff at DePaul helped her learn how to manage her medications and never gave up on her.
"The staff made me feel important, like I was somebody," she said. "They allowed me to grow. They were there by my side."
When she fulfilled a lifelong dream, graduating from Monroe Community College with a 3.65 grade-point average in 2010, DePaul staff were there in the audience cheering her on.
"I told myself when I was in high school that I was going to cross the stage and graduate from college," she said. "I spent a lot of sleepless nights learning."
Jeanet has always been a strong woman, even though she didn't realize it in the beginning, said Linda Boggs, an overnight counselor at NOTA.
"I supported her by encouraging her and letting her know I believed in her as did many DePaul staff along the way," she said. "I tried to give her guidance on choices to make."
Boggs said Jeanet has great drive and ambition and is an inspiration to her and others.
"Jeanet worked hard through her journey of recovery," Boggs said. "Little by little she was able to diminish her fears of being successful and for living on her own. I am very proud of how well she did, by her own determination and desire which is how she got to where she is today!"
The Road to Success 
Now Jeanet herself is now a DePaul employee and has since moved into DePaul's Supported Housing Program.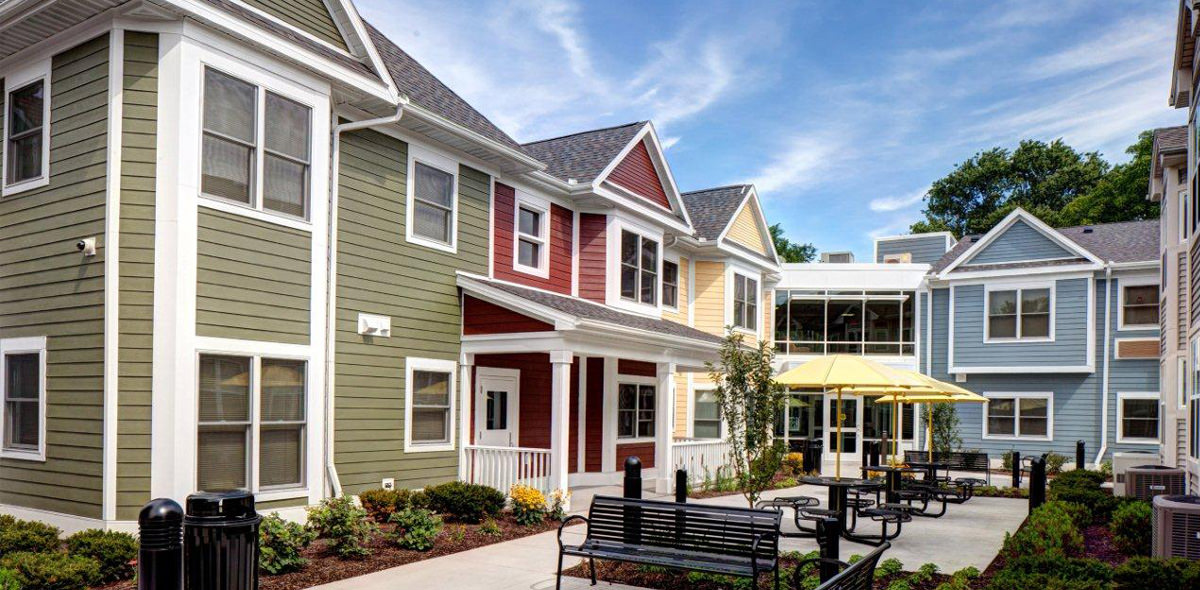 She began employment as a Certified Living Assistant in 2010 and was promoted to Residential Assistant at NOTA. Senior Program Supervisor at NOTA, Samantha Aldinger said Jeanet is extremely patient and a great listener.
"Residents love talking to Jeanet and feeling truly understood," said Aldinger. "She cares about each and every one of the residents and takes her time when speaking to each person, making everyone feel special."
While Jeanet admits she still struggles with the symptoms of her diagnosis, she also now knows what signs to look for, and when life throws her a curveball, she has the skills to navigate recovery.
In her training presentations, she encourages employees to be respectful, caring, take time to get to know the clients they're working with, guide them and give them the information they need to set healthy boundaries.
"I work with my peers, the people I used to live with, eat with and share the same rooms with," she said. "I know where they are coming from. I've walked in their shoes. If you respect the clients, they will respect you."