Help is on the Way (Arlena's Story)
Please note: this story was written before COVID-19 social distancing mandates.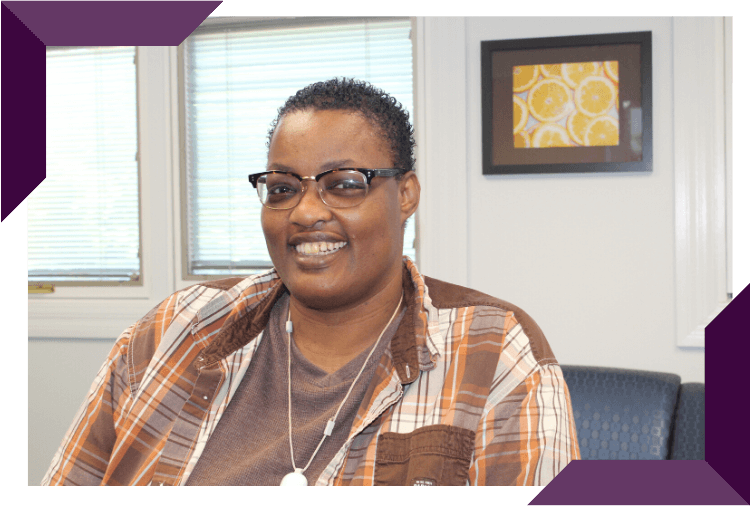 By: Amy Cavalier, Communications/Development Coordinator
There's no formula for success. It's not a destination on a map. Success is different for everyone and can change from moment to moment. For Arlena Cole, success is being clean for six months and stable for two years in her apartment at DePaul's Edgerton Square Community Residence- Single Room Occupancy Program in Rochester, New York.
"I turned 50 years old on Thanksgiving Day (2019)," she said. "I thought I'd never see 50. I'd been through so much in my life, and then there came a time when I started putting myself through so much."
Arlena's childhood was filled with instability, foster homes, abuse and a five-year stay at the Rochester Psychiatric Center, all before she turned 20 years old. Eventually, she got her own apartment, and began abusing drugs. That's when her life spiraled downward.
"I didn't care about nothing," she said. "I didn't like anyone, and no one liked me. I hated life."
When things went wrong, Arlena did what she knew best.
"I packed up and ran," she said. "No matter how good the place was, I'd be gone. I didn't deal with anything. I just went from one place to another."
Arlena landed at Bethany House, spending the next 22 years transitioning in and out of the homeless shelter for women. Then, over two years ago, Arlena hit rock bottom. She said she felt ready to make a change and she knew DePaul was the place where she could feel at home and pursue new opportunities.
"Thanks to the grace of God, this place is here," she said. "I'm happy DePaul accepted me. It was the best thing that ever happened to me. I like the people here. I like the residents here. They're like a great big giant family."
A Fresh Start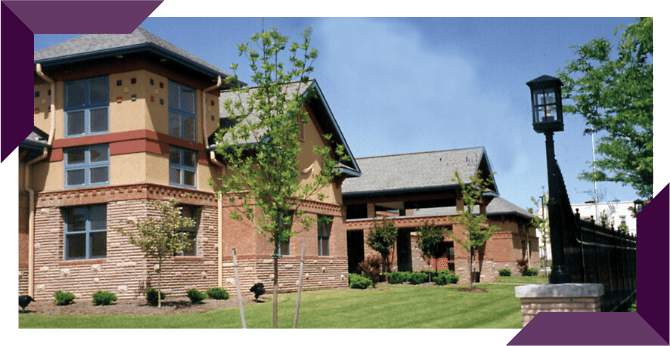 With Arlena gaining some stability in housing, her worry of where she was going to safely sleep every night was taken away, and she could use that energy to address her addiction, said Edgerton Square Program Director Vanessa Nobrega.
"It has really changed her overall outlook on life," Nobrega adds. "Although our primary focus is not chemical dependency, our focus with Arlena was to be sure to cover and address anything that she felt was most important to work on, and for her, that was staying clean."
Arlena's health suffered over the years as a result of her drug use and diabetes. First, they amputated toes. Recently, she lost a foot. While she was in the hospital recovering, she took refuge in the chapel, where she wrote out her life story.
"It felt good and it felt shameful," she said. "I wanted to share it for someone who has had similar issues so that maybe they could give things a try, put their health into someone else's hands for a little while, see what they can do."
Now that she's back home at Edgerton Square, she's more committed than she's ever been to her health and sobriety. She just moved to phase two of her outpatient drug treatment plan.
"It's a strange feeling that using is not an option," she said. "I have to find a different option."
She's taken to visiting Walmart where they all know her name. Back at Edgerton Square, Nobrega said Arlena is someone she considers the "mother" of the other clients.
"Arlena has her own troubles on a daily basis but is the first to notice when another client doesn't seem like themselves, and come to staff with concerns," Nobrega said. "She wants to be sure that everyone is safe and healthy and does her best to keep everyone around her motivated."
Arlena said she's finally starting to put the advice and lessons she's learned the hard way into practice.
"I would like to start living life on life's terms," she said. "A lot of people have helped me get to this point. I've done a lot of work and I'm proud of myself."
A Clinical Coordinator at DePaul, Linda Donahue said Arlena's courage in being open to accepting help has allowed her to make tremendous progress in her recovery and serve as an inspiration to all.
"The great work both Arlena and the staff at Edgerton have done together has been a reminder to all of the value in safe housing, perseverance and positive relationships," added Donahue.
Even in the darkest hours, Arlena said, she maintained hope by remembering "help is on the way."
"Hang in there, because things do get better," she said. "Things will turn around eventually. You just have to hang in there."