Curbside Market Delivers to DePaul
Summer has been filled with fresh produce delivered directly to the door of several of DePaul's Affordable Housing Communities thanks to Foodlink's Curbside Market.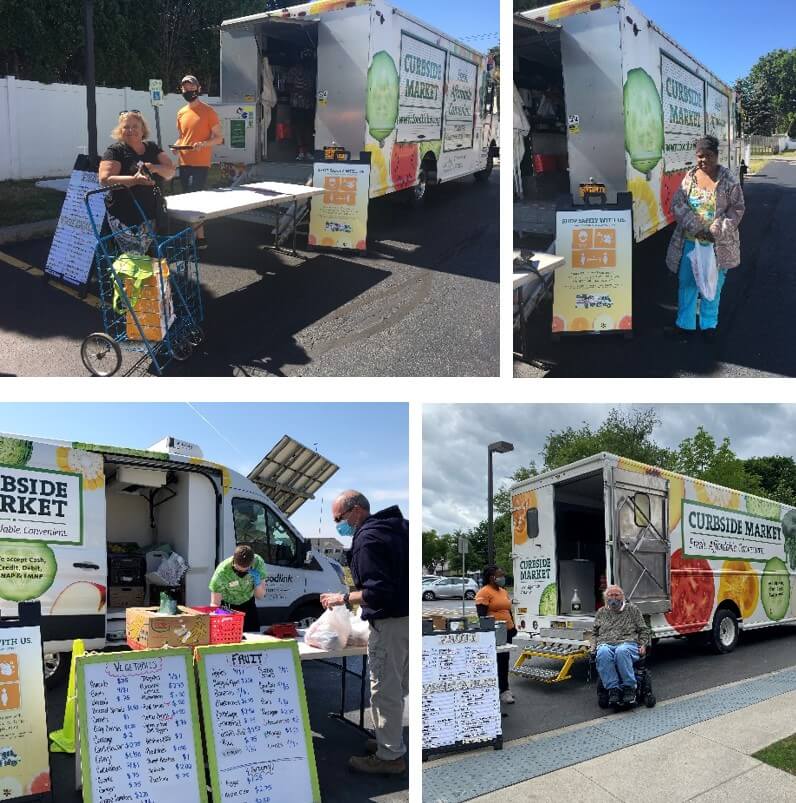 Pictured clockwise above, residents and staff at DePaul's Ridgeview Commons Apartments and the Carriage Factory Apartments in Rochester, New York, and the Trolley Station Apartments in Canandaigua, New York stock up on fruits and veggies at the Curbside Market.
With over 30 distribution sites this summer, Foodlink's Curbside Market sells more than $300,000 worth fresh produce annually. In addition to WIC, Foodlink accepts cash, debit and SNAP, and matches SNAP benefits up to $20 for customers.
For more information on the Curbside Market's schedule or to find a stop near you, visit https://foodlinkny.org/program/curbside-market/.