Everything's Coming Up Sunshine (Glenwell)
June 18, 2018 (Cheektowaga, NY) ─ Warm spring breezes have been inspiring creativity at Glenwell, a DePaul Senior Living Community in Cheektowaga. From crafts to sitting on the porch listening to the radio, residents agree − everything is better when accompanied by rays of sunshine!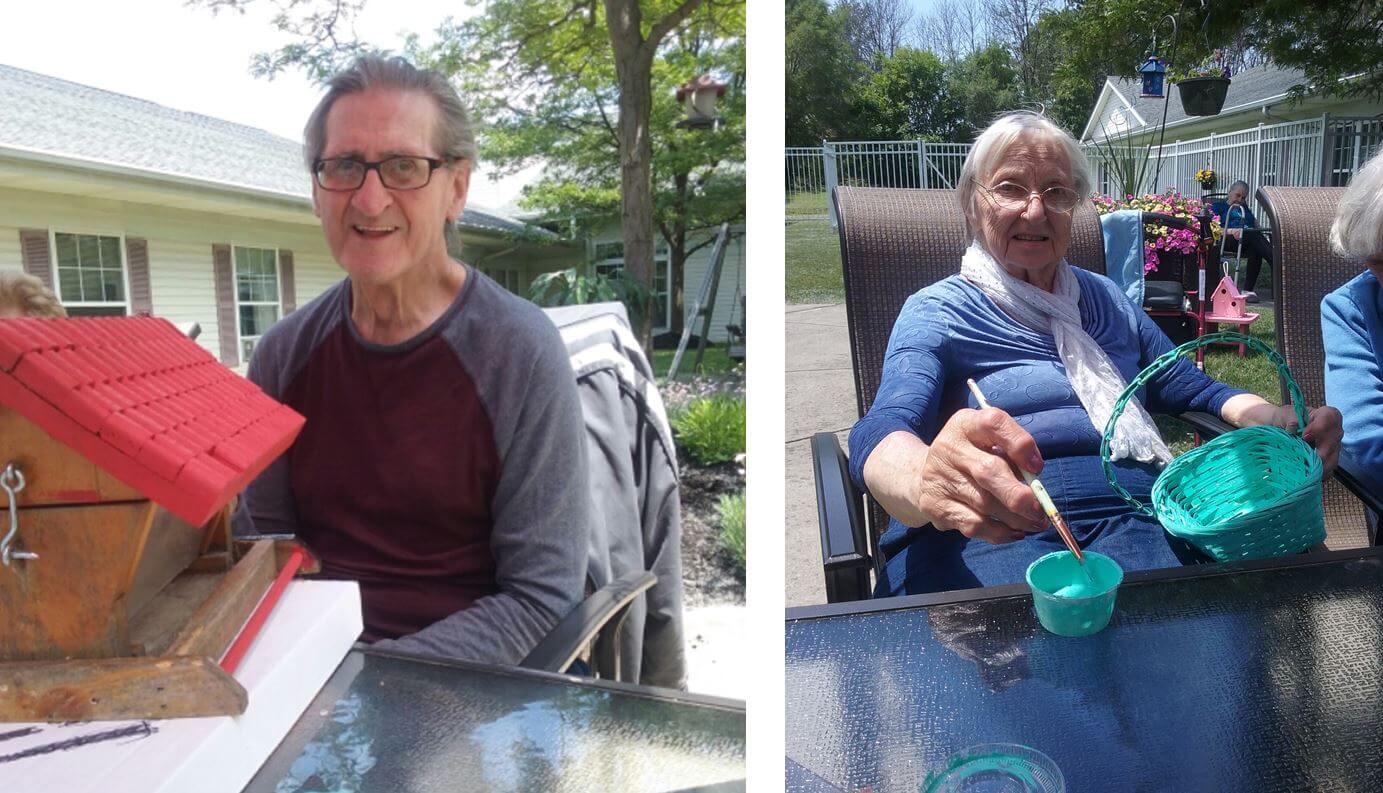 Pictured above, Glenwell resident Allen Hein puts the finishing touches on a bird feeder while Marcella Maj paints a basket.
"We're all cooped up in the winter," said Activities Director Scott Wieser. "Everyone is really flourishing spending time out in the sun. Crafting projects give us a sense of direction and accomplishment."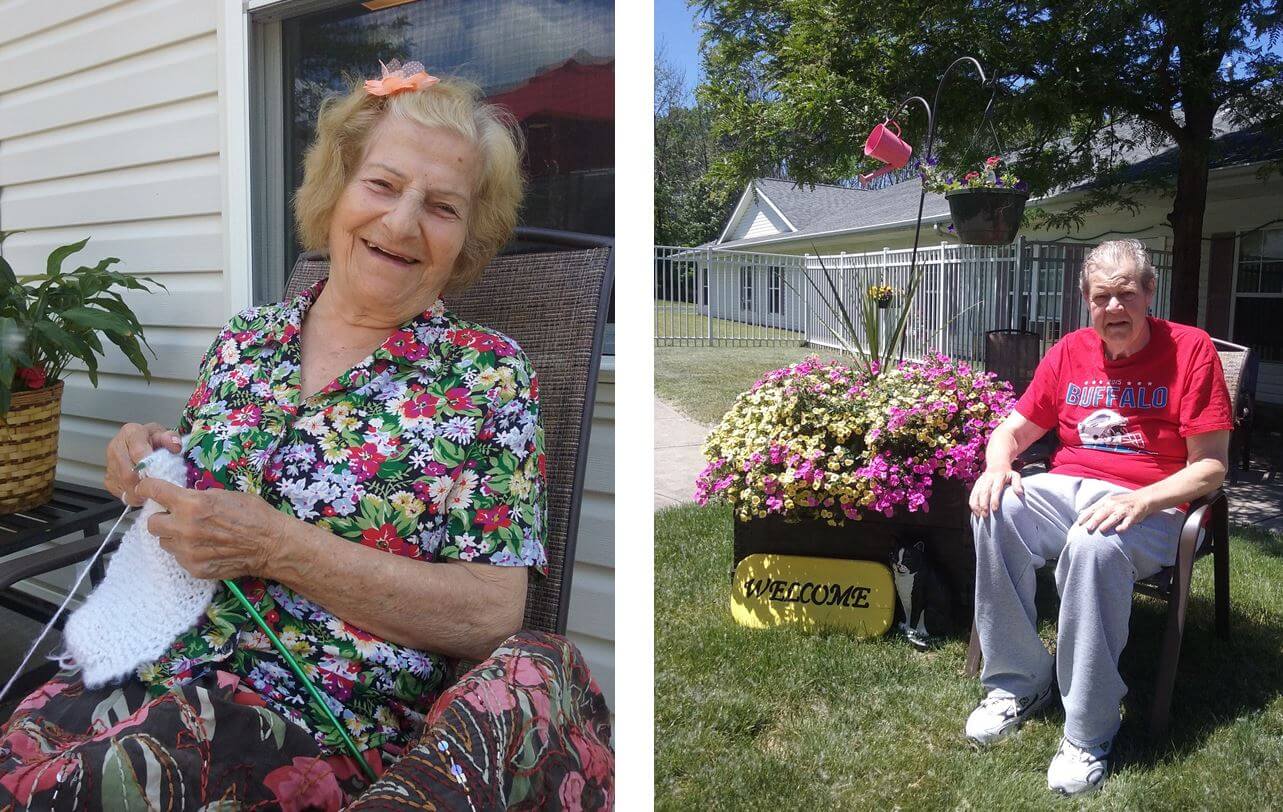 Pictured above, Glenwell residents Angeline Alfano works on a crochet project and Michael Kosinski shows off the planter which he painted, now filled with flowers and adding a beautiful touch of color to the senior living community's grounds.
For more information about Glenwell, please contact Administrator Christopher Maloney at (716) 608-7000, at cmaloney@depaul.org or visit us on Facebook.