Fall Vibes at Wheatfield Commons
November 18, 2020 (North Tonawanda, NY) ─ It's a fall frenzy of fun at Wheatfield Commons, a DePaul Senior Living Community in North Tonawanda.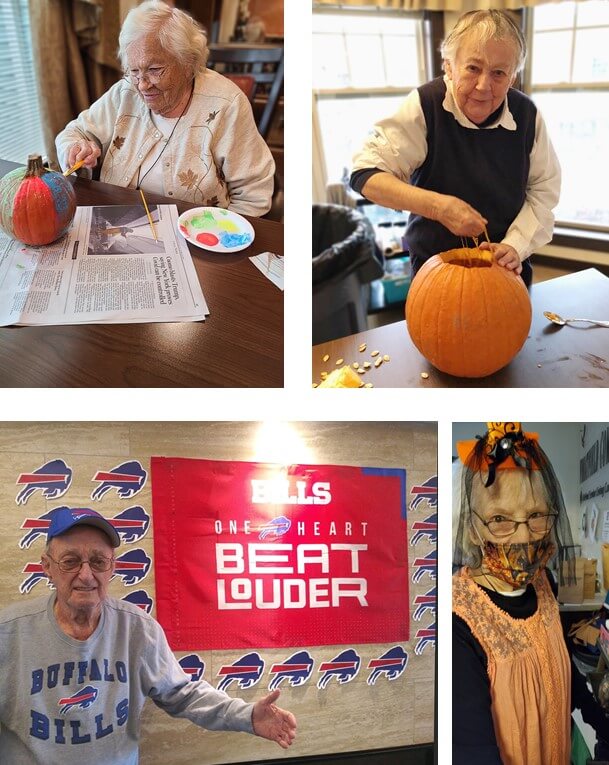 Pictured clockwise above, resident Joy Richardson and Barb Leonhardt get into the Halloween spirit with some pumpkin carving, Kathleen Martin shows off her festive costume for the holiday and Clyde Snyder gets ready to cheer on his favorite football team!
For more information about Wheatfield Commons, please contact Administrator Kathy Hyland-Dion at (716) 475-7600, at khyland@depaul.org or visit us on Facebook.