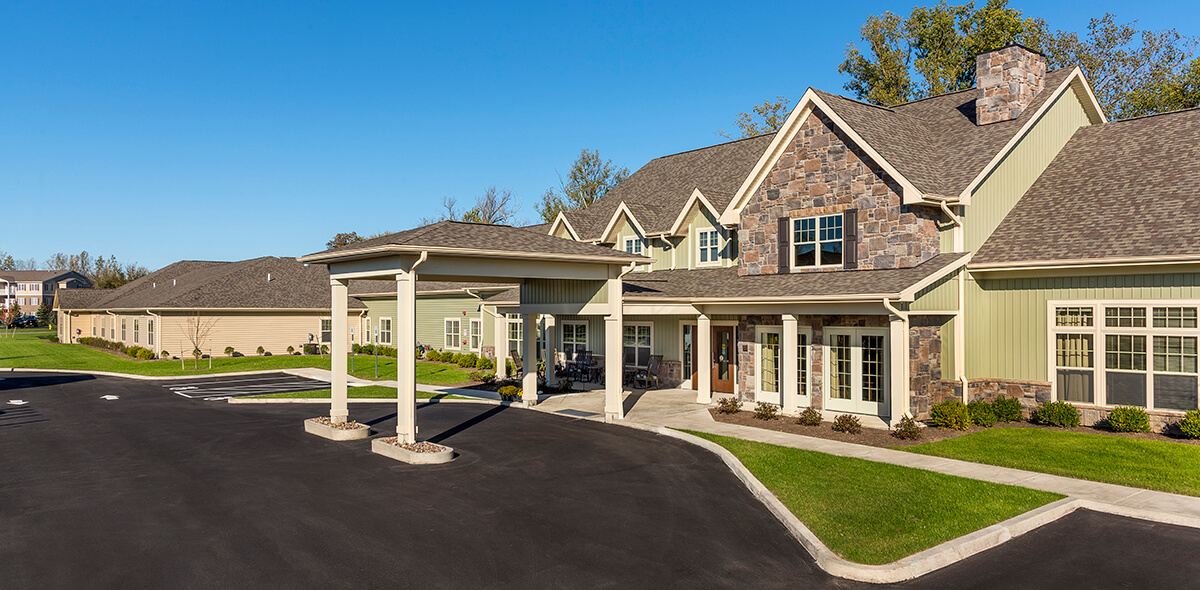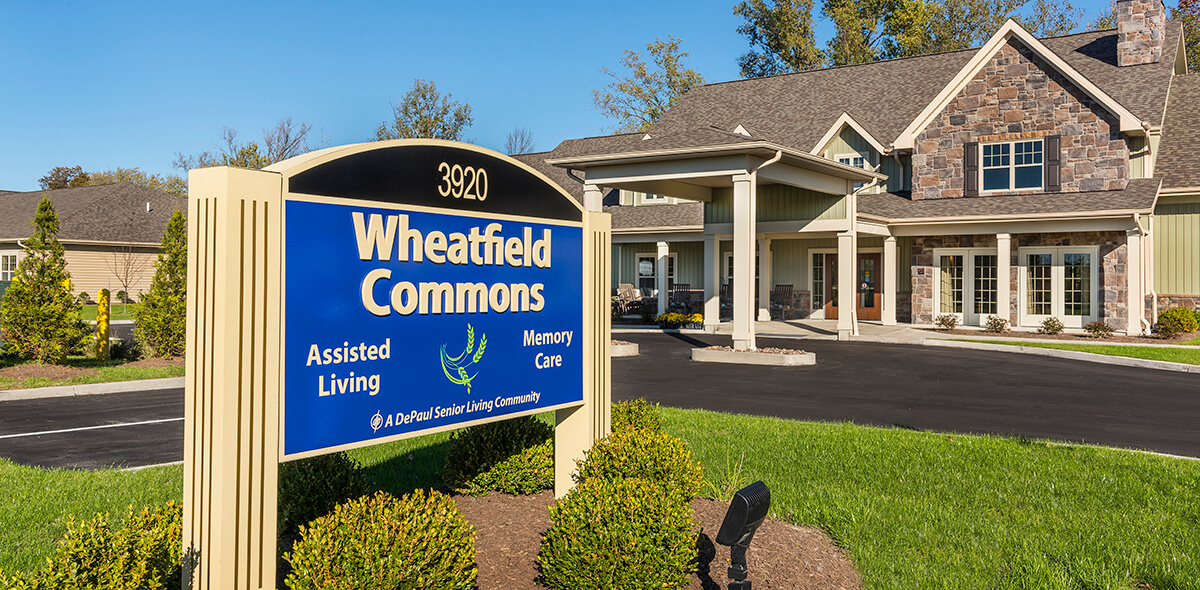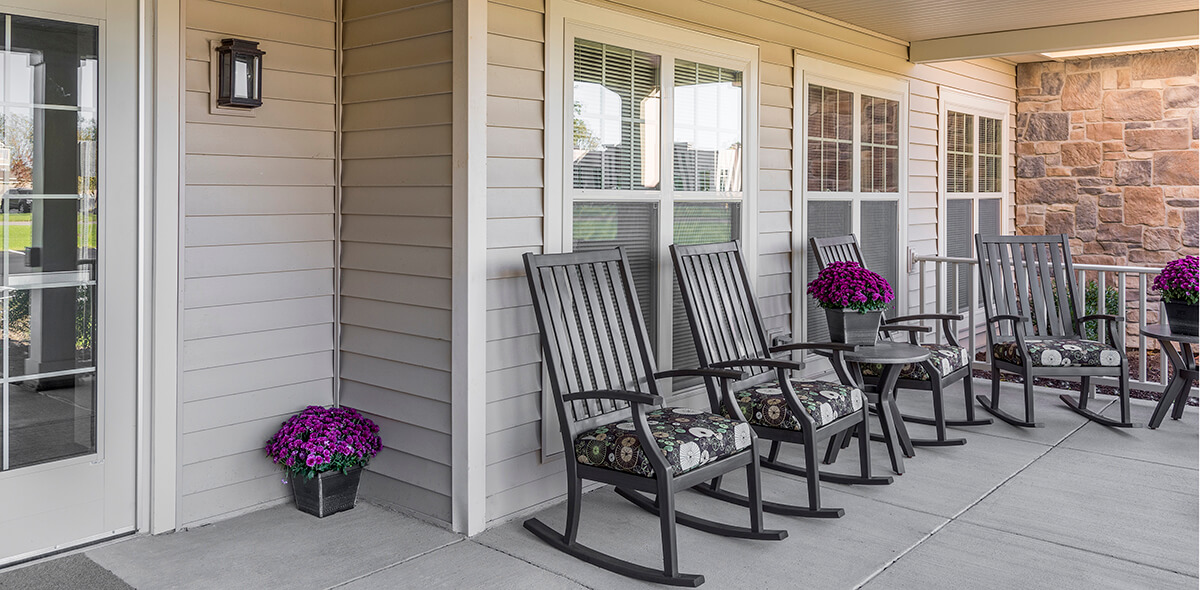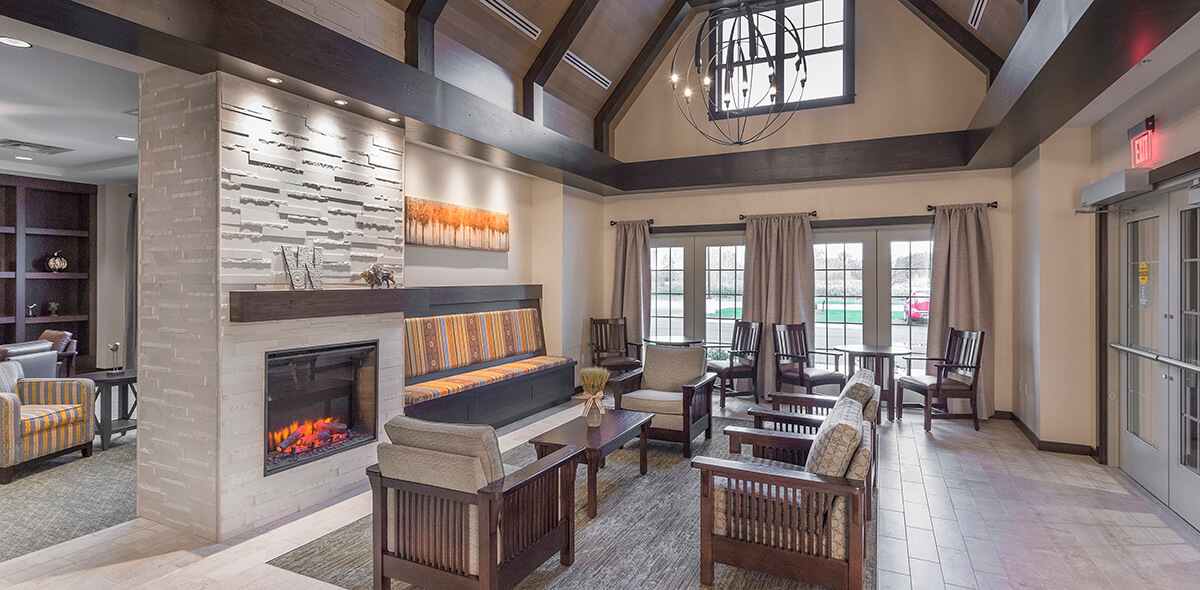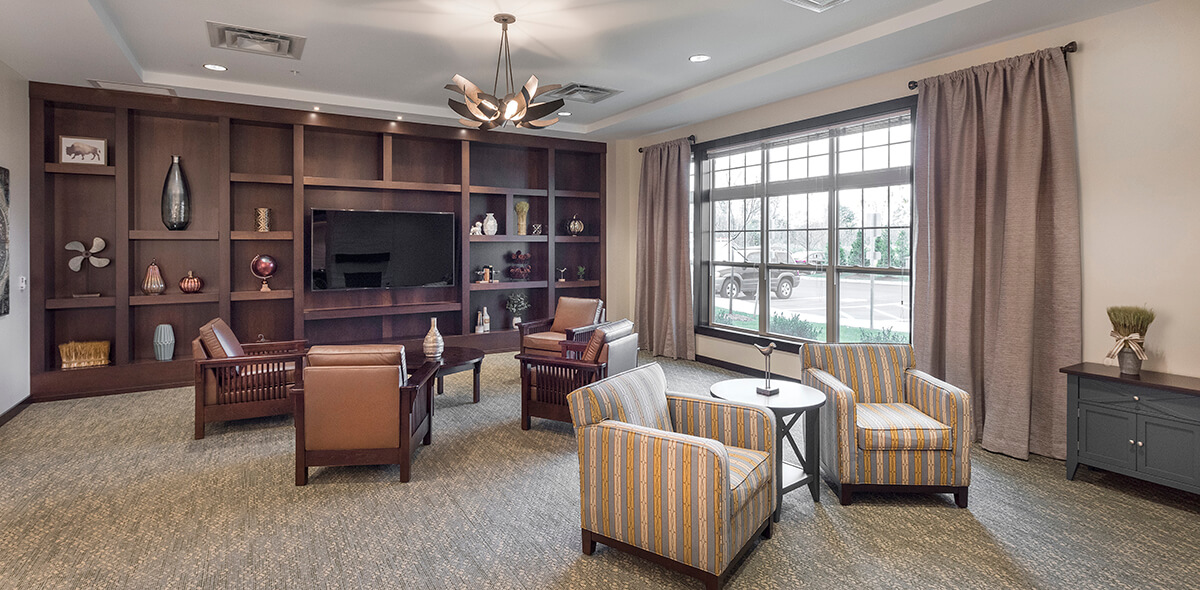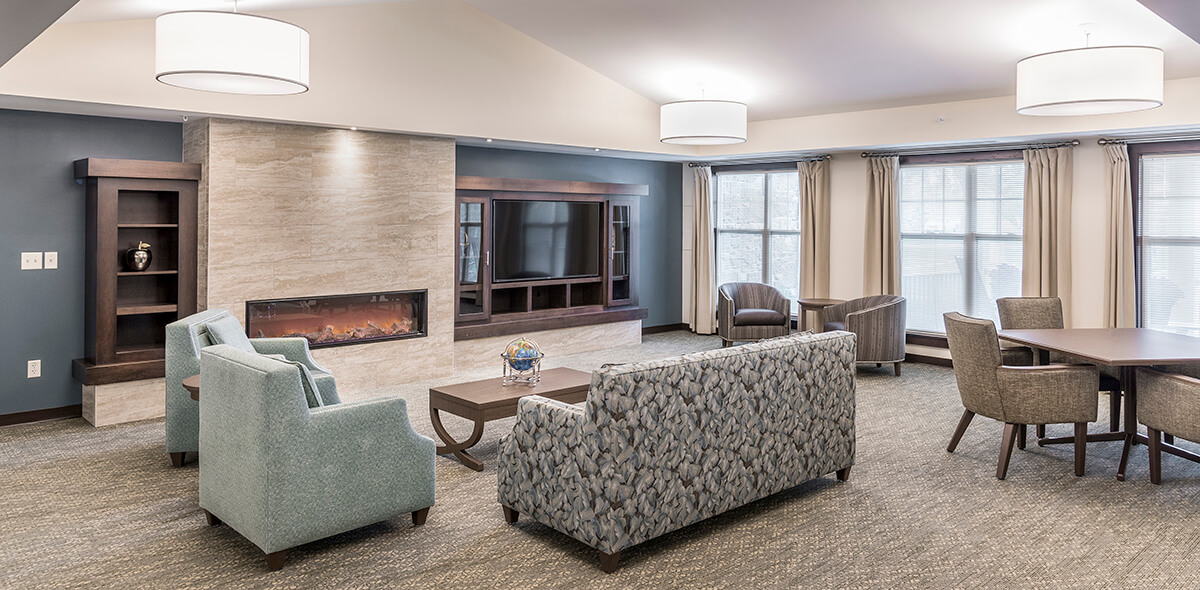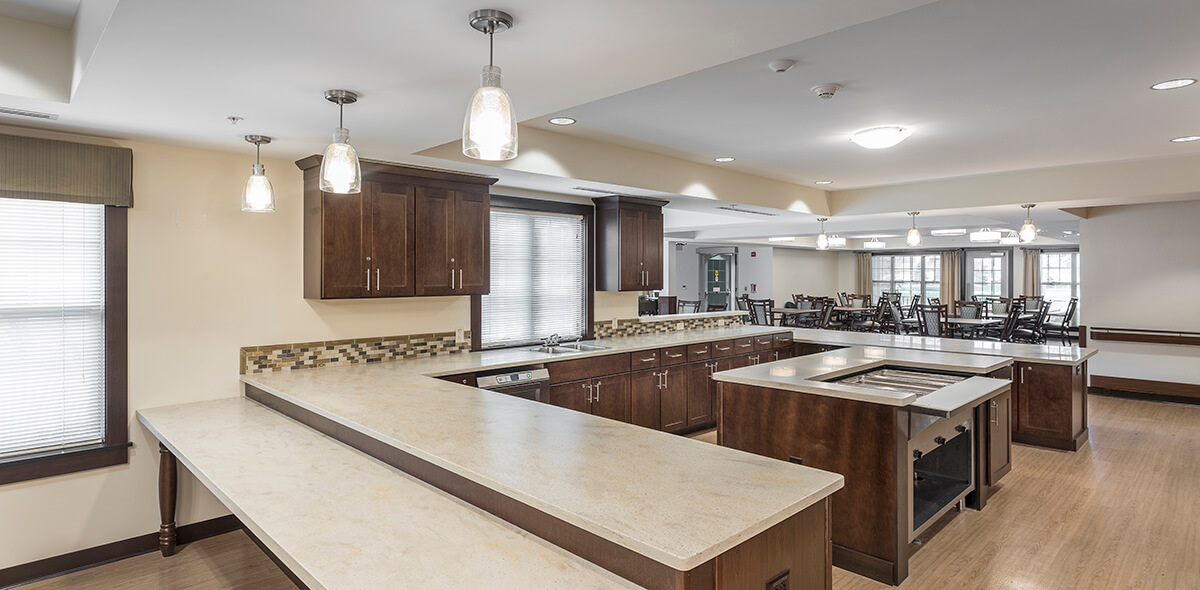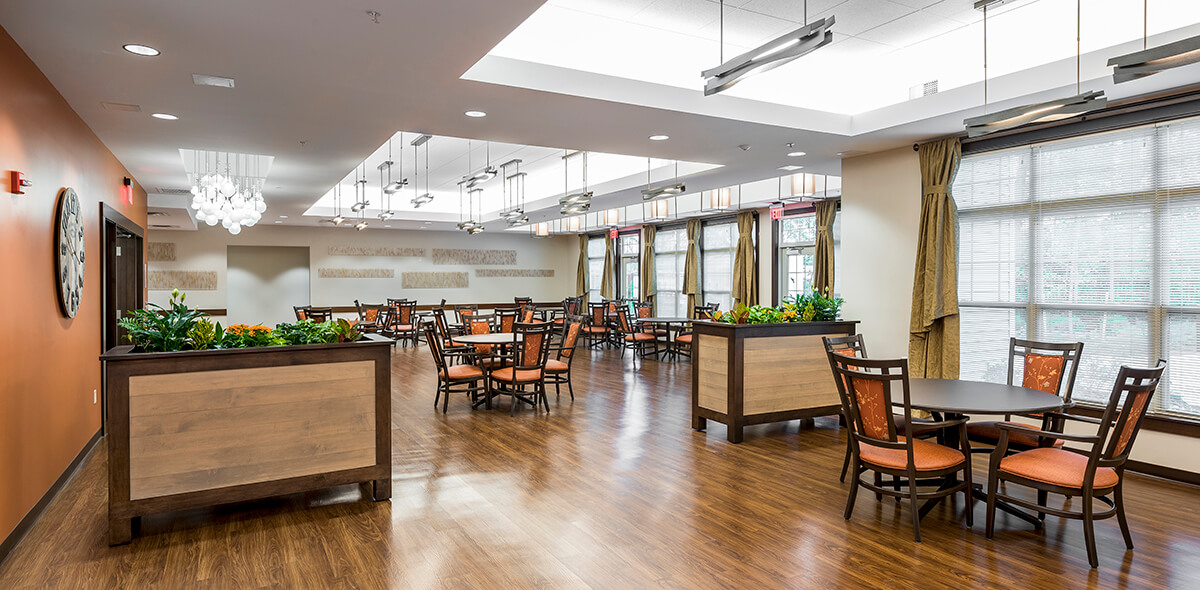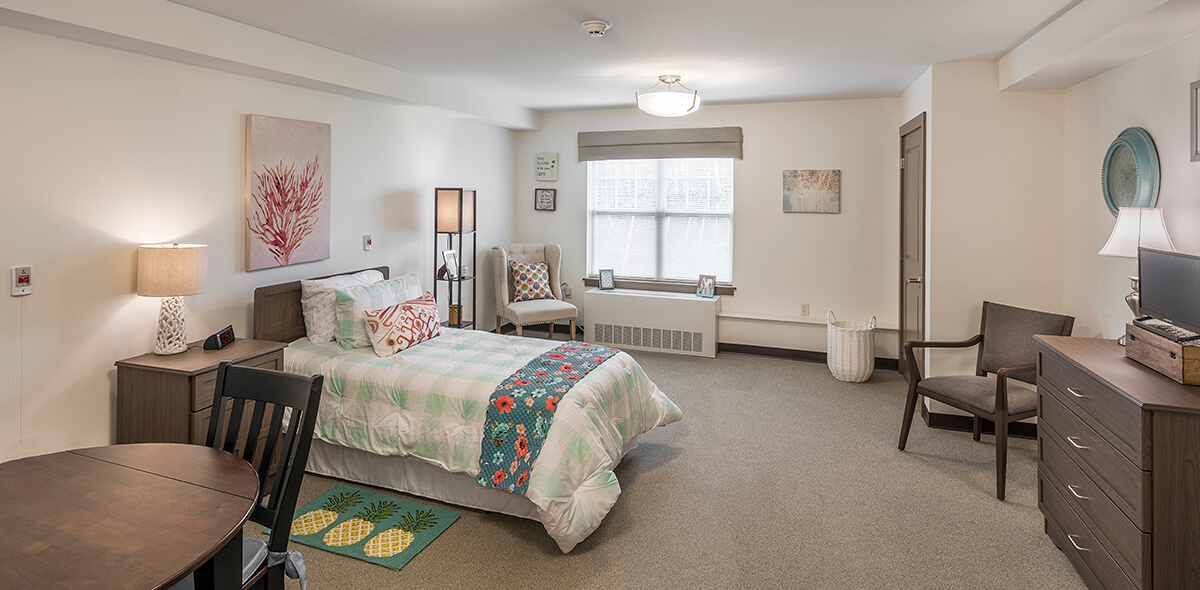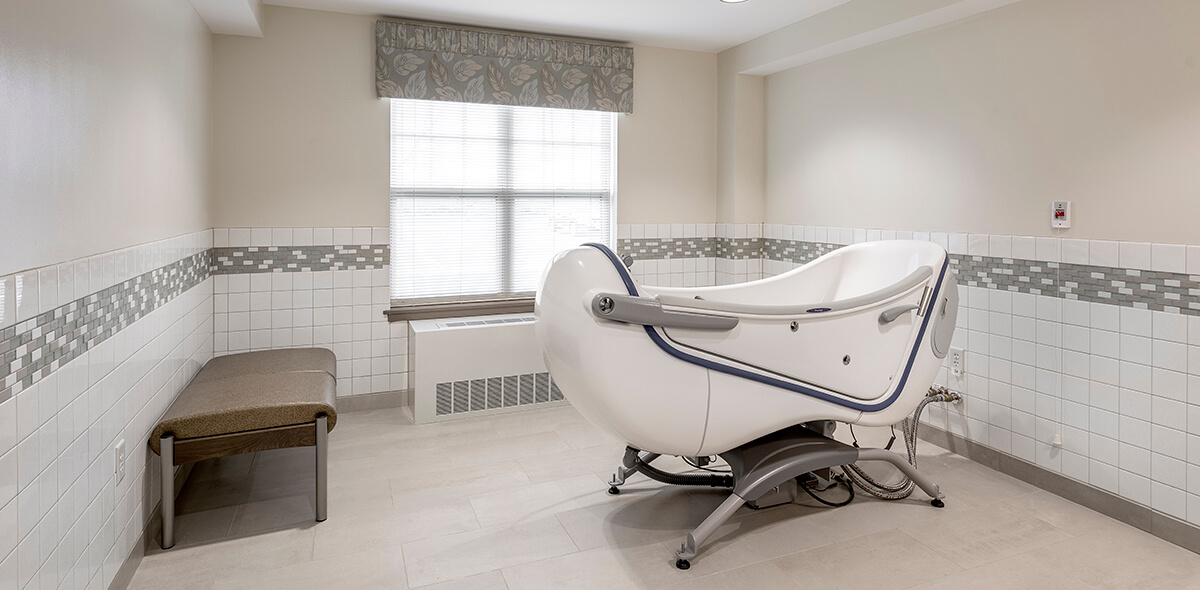 A DePaul Senior Living Community
Wheatfield Commons, a DePaul Senior Living Community in North Tonawanda, New York, is
now open
. The senior living community offers both
assisted living and memory care accommodations
.
Wheatfield Commons provides seniors with a lifestyle for their future. In all of our programs, we strive to enhance each resident's quality of life by providing engaging activities, a supportive and caring staff and personal care services that promote independence and dignity. Wheatfield Commons offers a personal approach to delivering support and services while encouraging family members to be actively involved in the care of their loved ones.
Wheatfield Commons provides gracious, single-floor living in a well-appointed setting. A covered front porch greets residents and visitors as they enter a warm and inviting community.
Welcoming living areas with fireplaces and beautifully decorated dining areas are all part of an accommodating, enriching atmosphere where residents receive the highest quality services and care. A cozy private dining room is available for private use and special occasions. An oversized Jacuzzi-style soaking tub in the spa room and individual mailboxes are also provided.
The community features spacious, furnished suites with a choice of floor plan and fully equipped bathrooms in every resident suite. Close to shopping, restaurants and places of worship, Wheatfield Commons is nestled in a park-like suburban setting with inviting grounds and courtyards.
We look forward to playing a vital role in the lives of seniors and their families in Niagara County and providing the very highest quality services to those who will be in our care at Wheatfield Commons.
Floor Plans
(Click each unit plan to view larger)
Memory Care Floor Plan               Assisted Living Unit A
Floor Plan B                                   Floor Plan C                               Floor Plan D
Location/Contact
DePaul
3920 Forest Park Way, North Tonawanda, New York 14120, United States
Wheatfield Commons
3920 Forest Parkway
North Tonawanda, New York 14120 (Niagara County)
Phone: (716) 475-7600
Email: Kathy Hyland-Dion, Administrator
Email: John Tomes, Marketing Director

What we offer:
Licensed adult home providing Assisted Living Residence (ALR) services
Memory Care Unit
All-inclusive rates
Lifestyle & Amenities
Amenities
Nutritious and delicious meals approved by a registered dietitian with alternate selections for every meal, as well as an evening snack
24-hour access to staff
Assistance with the activities of daily living
Assistance with medication management
Convenient pharmacy delivery service
Physician and podiatry services available on-site
A full schedule of activities, social events, outings and worship services
Weekly housekeeping, personal laundry and linen service
Full range of stylist services available in hair salon
Secure personal spending account available
Emergency call system
Individually-controlled heat and air conditioning
Transportation to medical appointments available
Case management and linkages to community support services available as needed
Free Wi-Fi
Option for telephone and cable TV hookup
Pet-friendly in assisted living suites
Convenient, ample visitor parking
Secure Memory Care Unit
24-hour access to staff who promote dignity and respect as they provide quality services to residents with Alzheimer's disease and other forms of dementia
Accommodating environment that allows for a secure area to walk freely both inside and outside (weather permitting)
Engaging, enriching atmosphere
Person-centered care focused on individual needs
Daily group activities, as well as an individualized activity program
Individualized approach to dining services designed to meet nutritional needs including flexible meal and snack times
Assistance with incontinence needs
Assistance with adaptive devices as needed
Three Cheers for Senior Olympians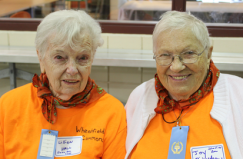 Residents of Wheatfield Commons, a DePaul Senior Living Community in North Tonawanda, competed in the 11th Annual DePaul Senior Olympics on Friday, October 19 at DePaul's Recreation Center located at 1931 Buffalo Road in Rochester.
Wheatfield Commons Speaker Series
Wheatfield Commons, in partnership with Niagara Falls Memorial Medical Center, presents a health-themed speaker series this fall. All presentations are open to the public, begin at 2:00 p.m. and include refreshments.