A Flurry of Summer Fun at Wheatfield Commons
July 21, 2021 (North Tonawanda, NY) ─Summer fun is on tap at Wheatfield Commons with everything from water balloons and fresh fruit socials to seasonal crafts and games! Residents are staying cool and having fun with a flurry of activity at the DePaul Senior Living Community in North Tonawanda.
Pictured clockwise above, Barb Leonhardt keeps cool during a water balloon toss, Richard Wawrzynek savors a fresh fruit social, Adeline Vacanti blocks the sun with a fun set of shades, and Carmella Fortuna arranges colorful bouquets.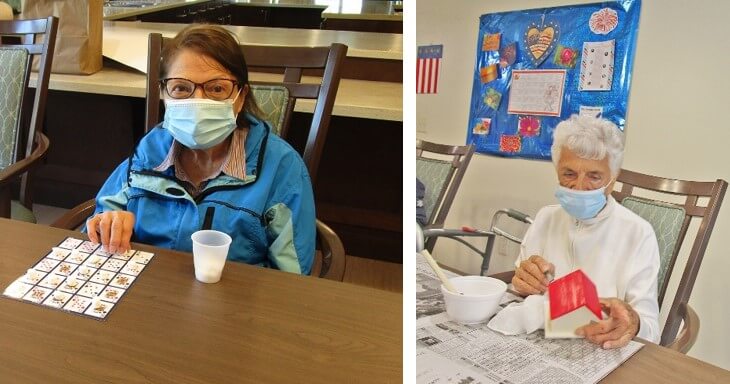 Pictured above, Carmella Fortuna enjoys a game of marshmallow bingo and Kay Moore paints a wooden birdhouse.
For more information about Wheatfield Commons, please contact Administrator Kathy Hyland-Dion at (716) 475-7600, at khyland@depaul.org or visit us on Facebook.