An Apple a Day (Westwood Commons)
November 15, 2021 (North Chili, NY) ─ Nothing says fall like a trip to the apple orchard! Residents of Westwood Commons, a DePaul Senior Living Community in North Chili, have been savoring the flavors of the season!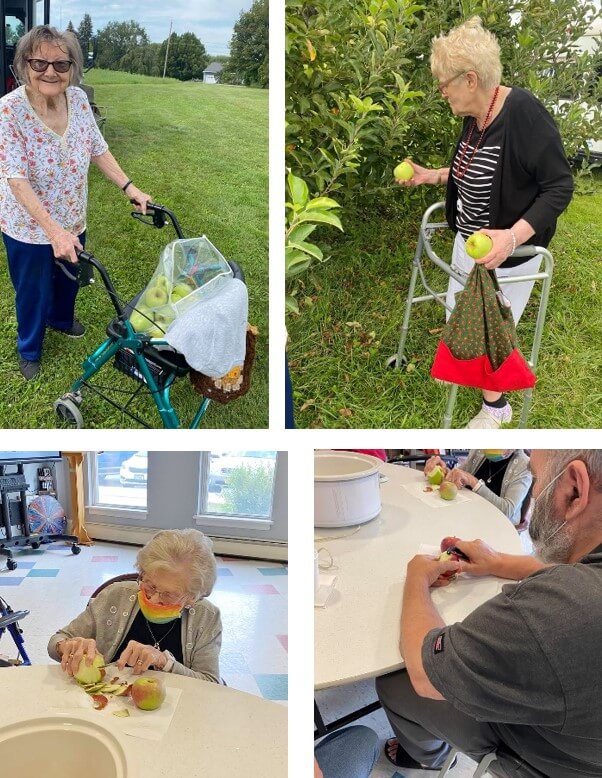 Pictured clockwise above, Mary Light and Marilyn Fegyo pick apples at Robb Farms in Spencerport, while Bud Willoughby and Maryann Comstock peel apples for homemade applesauce.
For more information about Westwood Commons, please contact Administrator Julie Kornow at (585) 293-2060, at jkornow@depaul.org or visit us on Facebook.