Elvis Lives On at Glenwell
January 18, 2021 (Cheektowaga, NY) ─ Elvis Presley lives on in the hearts and halls of Glenwell, a DePaul Senior Living Community in Cheektowaga! Residents recently honored his birthday with the use of technology and with a meal fit for The King!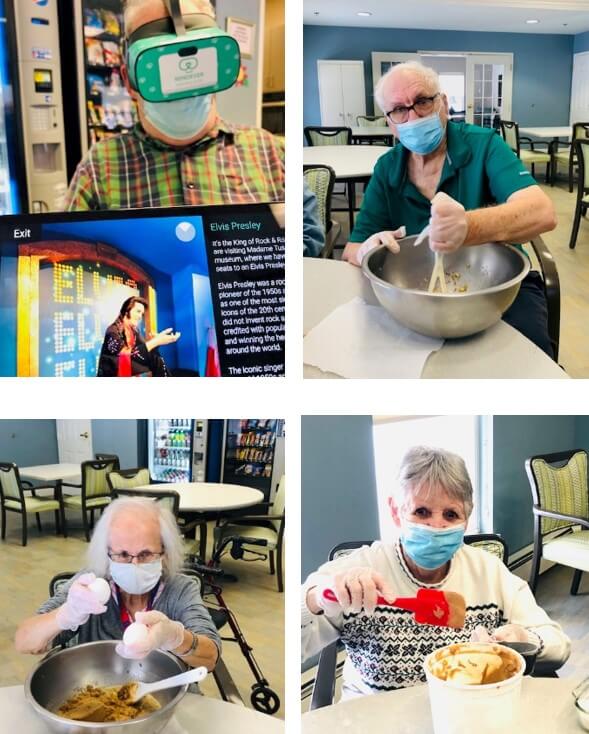 Glenwell residents honored Elvis' birthday last week utilizing IN2L and Rendever technology with activities including watching Blue Hawaii, touring Graceland, playing Wheel of Fortune: Elvis Edition and more! They also enjoyed a twist on Elvis' favorite snack: peanut butter banana bread. Pictured clockwise above keeping Elvis' memory alive are Paul Armbruster, Ronald Janicki, Ann Grosskopf and Carol Fazio.
For more information about Glenwell, please contact Administrator Tina Hagen or Marketing Director Stacy Jasinski at (716) 608-7000. Tina can also be reached at thagen@depaul.org and Stacy can be reached at sjasinski@depaul.org. You can also visit us on Facebook.