Hopping and Helping at Glenwell
April 22, 2022 (Cheektowaga, NY) ─ The recent forecast at Glenwell has included a flurry of celebrations and baking up a storm for a good cause!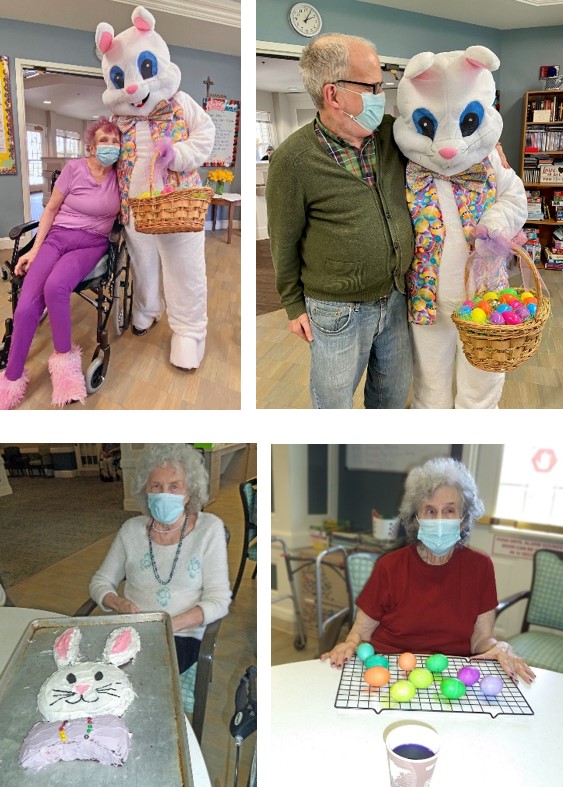 Pictured clockwise enjoying a visit from the Easter Bunny, dyeing eggs and decorating a bunny cake are Sharllann Kingsley, Paul Armbruster, Julie Darling and Pauline Nassivera.
Glenwell seniors celebrated National Pet Day by baking dog biscuits for Standing Together Animal Rescue Service to comfort dogs waiting for their forever home. Pictured hard at work above are residents Joann Schaschek and Ron Janicki.
For more information about Glenwell, please contact Administrator Tina Hagen or Marketing Director Stacy Jasinski at (716) 608-7000. Tina can also be reached at thagen@depaul.org and Stacy can be reached at sjasinski@depaul.org. You can also visit Glenwell on Facebook.