Don "Duke" Duquette…The Consummate Family Man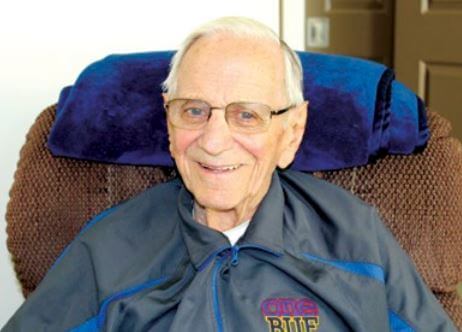 Marcia Noto describes her father, Don "Duke" Duquette, coming to live at Wheatfield Commons as "a miracle, nothing short of amazing." Duke, as he is lovingly called, had moved from the home he shared with his late wife, Helen, into a smaller home near several of his children. He began to experience symptoms associated with aging and all agreed that a move to assisted living would be a supportive step to help Duke maintain his independence. Duke's daughter, Linda Rossi , happened to see an ad for Wheatfield Commons, a new DePaul Senior Living Community in Wheatfield, New York, which was right in Duke's old stomping grounds. They toured and he moved in six days later.
"He was quite receptive," said Marcia. "He had passed by this area every day for 38 years. Wheatfield's location, amazing staff and beautiful setting – it felt like home. He accepted the transition with his usual grace."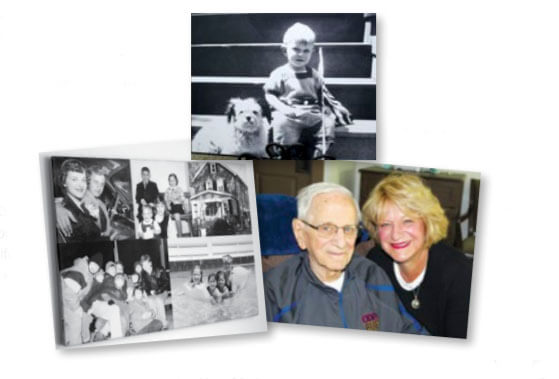 The youngest of four boys whose mother passed away when he was eight, Duke grew up in North Tonawanda, New York with a dog named Stubby and played football for North Tonawanda High School. Funds for college were stretched thin, yet he found a way to attend earning a football scholarship to the University of Buffalo where he graduated with a degree in manufacturing engineering. He married his high school sweetheart, Helen, and worked for Harrison Radiator in Lockport for nearly 40 years. During Duke and Helen's 60-year marriage, they welcomed four children including sons, David and Jeffrey, in addition to his daughters, as well as eleven grandchildren and four great-grandchildren. A devoted family man, the Duquette home became the place where the kids and their friends made many a memory. A skilled and avid woodworker, he created treasured pieces for his family , took them on many campouts, was a longtime scoutmaster, and instilled a love of birdwatching in his children. In addition, he and Helen traveled largely by motor home to 49 of the 50 states, with the exception of Oregon, and all through Canada.
His keen sense of humor and welcoming presence have made Duke the virtual mayor of Wheatfield Commons. Since he moved in, Duke's appetite has improved, his outlook has become more positive and he's settled into his new place which is beautifully decorated with mementos of a life well lived including furniture that he crafted, precious family photos and religious items. Though he thoroughly enjoys outings and visits with his wonderful family, he looks forward to coming home to Wheatfield Commons.
"It's truly serendipitous," said Marcia. "Everything here is amazing!"
Click here to learn more about Wheatfield Commons.