Kathy S. – Faith-filled strength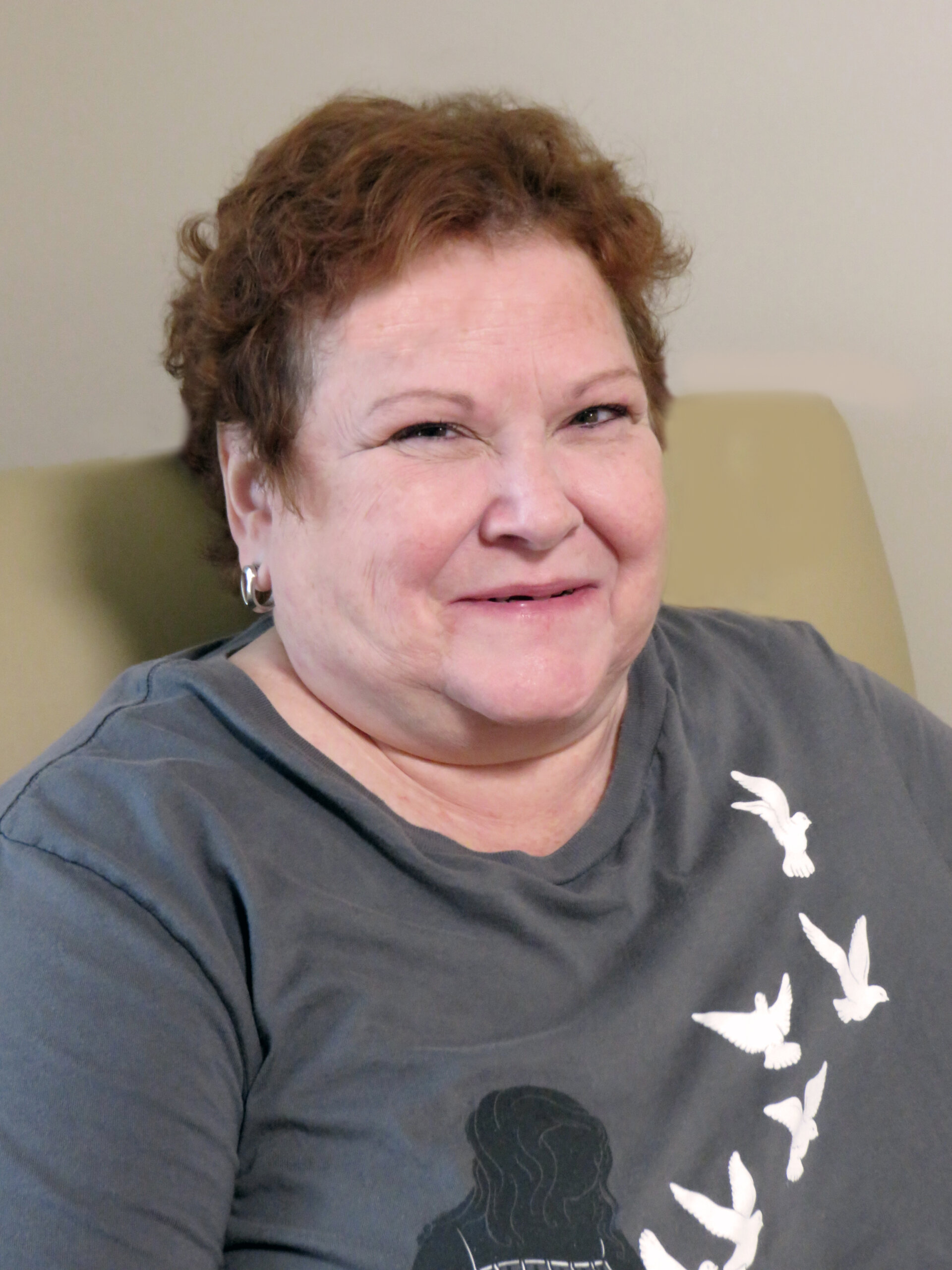 Warm, welcoming, and a true delight, Kathy is a woman whose life has truly been a winding odyssey filled with challenges, courage and faith. A resident of Ebenezer Square, a Community Residence-Single Room Occupancy Program in West Seneca, New York, Kathy, 59, is over the moon about her new home, decorating it with personal treasures representative of her journey. "Everything here means something," she said about the collected rocks, mermaids, mementos passed down from relatives, artwork and the special touches that make her house a home.
The move into her new supportive setting represents a fresh start for Kathy who has faced various challenges including mental health, physical health and addiction issues, abusive life situations, codependence and homelessness in her quest to become "authentic and well." First introduced to alcohol at the age of eight, Kathy's efforts to achieve sobriety were successful until she encountered personal, physical and mental health setbacks that periodically restarted the cycle.
Through it all, she managed to further her education and build a career, working first as a window display manager for a major department store and eventually going back to school to become a licensed practical nurse and an academic counselor working with those who have a legal and addiction history. Her mental health diagnosis, the loss of her parents and other challenges led to breakdowns which in turn prevented her from maintaining gainful employment.
The move to Ebenezer Square marks a whole new beginning for Kathy, an avid reader who also loves to cook and color. She has the support of her counselors, two brothers, friends who create a sense of family, and those at her AA meetings.
"My whole heart believes I am here for a purpose," Kathy said. Her faith has been foundational and she feels nothing is "by mistake." "God is always working on you."
"I finally feel I am getting my life together," she said. "It's a beautiful thing and it's taken a while. But this building – it's so beautiful. The counselors and staff are all so caring. Every aspect of my well-being is considered. I am so grateful that I was accepted here. I have a lot of friends and I don't feel alone. We have pot luck dinners, the bus takes you where you need to go. I couldn't be more happy."
---
Click here to learn more about DePaul's mental health residential programs.