From Russia to the Rochester View Apartments
By: Amy Cavalier, Communications/Development Coordinator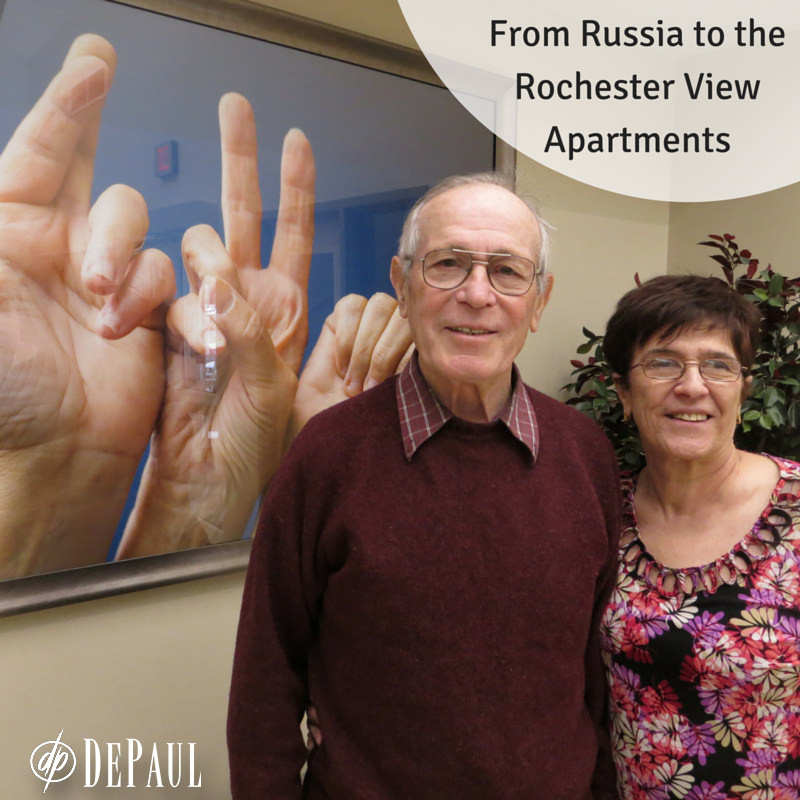 It's been a long and sometimes bumpy road from Russia to Rochester but the Kipermans have finally found a place to call home at DePaul's Rochester View Apartments in Henrietta, New York, which features enhanced supports to accommodate tenants who may be Deaf.
Husband Yefim, 77 and wife Julia, 70, were both born Deaf. Yefim is originally from the Ukraine while Julia was born in Russia. Married for 44 years in October, Julia and Yefim have a daughter, Regina Kiperman-Kiselgof, who was also born Deaf.
Julia has one older sister who was born Deaf, but otherwise both came from hearing families. Julia and Yefim attended schools for the Deaf in Russia and Ukraine. After graduating high school, Julia attended a liberal arts college for the Deaf in Russia while Yefim went on to a vocational school for tailoring.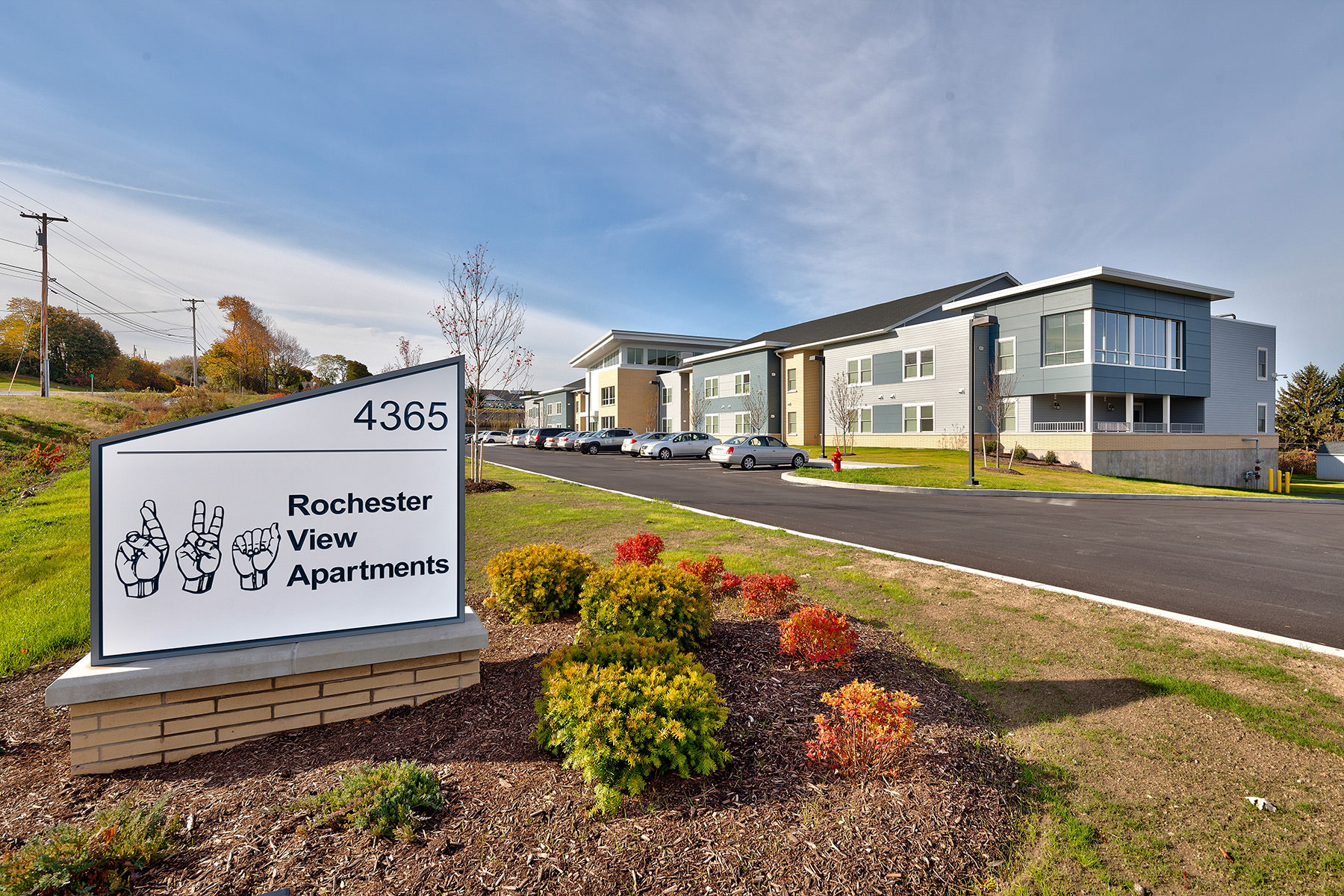 "In tailor school, everyone was Deaf, but after vocational learning, it was a fully hearing world, so I had to learn how to communicate with hearing people," said Yefim. "There were no interpreters so we had to do a lot of writing back and forth. I would use my own voice when I could to speak for myself, so they could understand what I was saying, and I also learned a lot about watching people and picking up on cues. We worked it out."
Creating garments and coats for men and women, Yefim earned a reputation as one of the best tailors in his area, and was often called upon by politicians and other military personnel when they would visit from outside the country. Julia spent 24 years as a quality inspector. In 1986, the catastrophic nuclear accident occurred in Chernobyl, about 140 miles from where they lived in Ukraine.
"A lot of people talked about how that would affect the children," said Julia. "There was a lot of concern about Regina being exposed to radiation."
The family was only able to acquire one plane ticket to fly Regina out of Ukraine and into St. Petersburg where she lived with her grandmother and relatives for months. In 1994, Julia, Yefim and Regina made the decision to move to Buffalo, New York where Julia's mother, sister and brother-in-law had already settled.
"It was really tough to give up what you're used to in your country − the culture, your family, and I had a very good career that I had to give up to come here −but I decided it was for the good of my wife to be with her family and for the protection of my daughter," said Yefim.
The couple began learning ASL at St. Mary's School for the Deaf in Buffalo. In 1995, Regina moved to Rochester to attend the Rochester Institute of Technology's (RIT) National Technical Institute for the Deaf where she received her master's degree in Career and Human Resource Development. Her parents soon followed, settling into another apartment program which was not well-suited to their needs.
"There were no other Deaf people living in those apartments," said Julia. "It was just the two of us and it was very isolating."
Regina, who is now married with two girls of her own, heard about DePaul's Rochester View Apartments and encouraged her parents to check it out.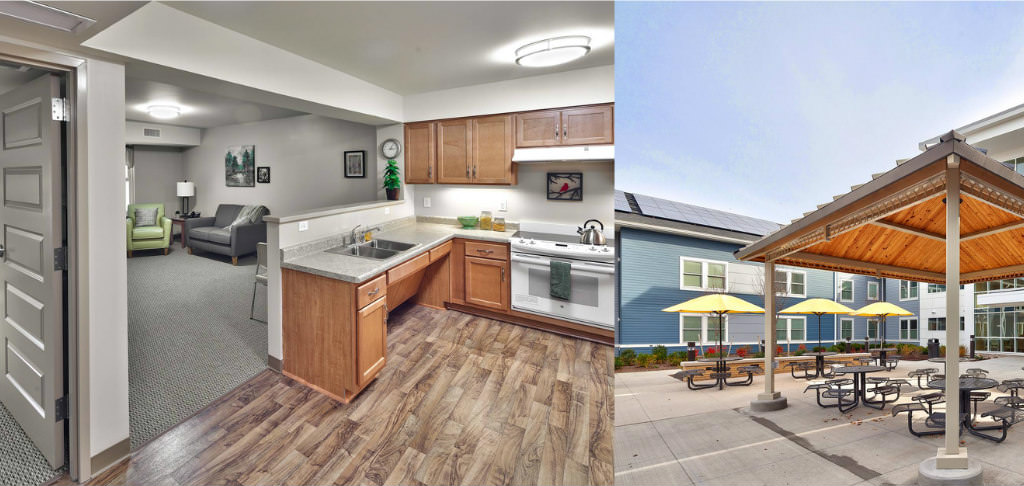 "It was a very hard decision for them to move, at their age, and having to pack up and give up everything they had been used to for 11 years."
But they are so glad they did!
"We're so thankful that our daughter supported us and encouraged us to go through the process to make this move happen," said Julia.
Regina, who now works full-time at nearby RIT, said she feels at ease knowing her parents' needs are being met.
"The two of them appear happier and calmer than before when they did not have open communication where they lived," said Regina. "There's a lot of bragging that's happening in their lives now. It's not only mom, but dad who's bragging."
Julia said they love their new home and their neighbors.
"We can have conversations with people when we need to. We can communicate with the office manager," said Julia. "The apartment is bright, roomy and equipped, but really the social part is most important for us. Before we were so isolated. Here, we have a feeling of calm."
---
Learn more about DePaul's Rochester View Apartments and our other affordable housing options in Rochester, Batavia and Buffalo, New York.