Ramar B. – Focused on success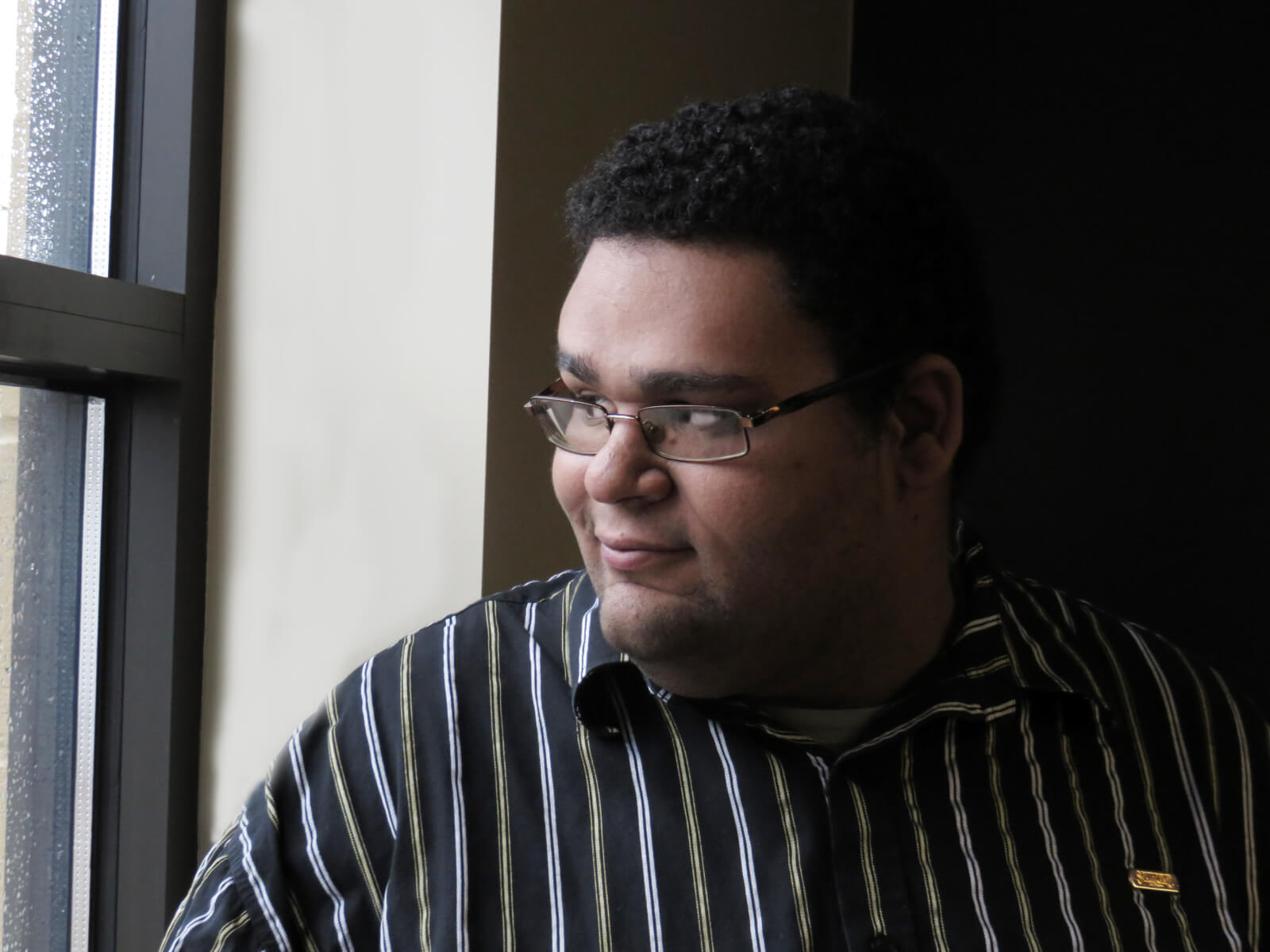 A man with a plan. That is Ramar Brimacomb, 23, and a resident of Wheatland-Chili who is enrolled in the DePaul WorkGuide program. Following graduation from high school, Ramar participated in a BOCES program in forensic science offered by Roberts Wesleyan College where he also volunteered in the security department. Ramar had a longtime desire to perform security work. "It's in my nature to protect," he said.
Not sure of what to do next, Ramar was encouraged by his parents to obtain an ACCES-VR referral to WorkGuide. There he was linked with WorkGuide Vocational Counselor Ed Diaz who assisted Ramar in completing the proper coursework to obtain his security license. Ed also gave Ramar direction on his resume, cover letter, and the completion of job applications which resulted in Ramar retaining a position as a security guard. Ed meets with Ramar every two weeks to discuss his progress and future goals.
"I've worked with Ramar for 2-½ years and have enjoyed seeing him grow," said Ed. "His commitment, follow through and dependability have led him to retain increasingly more responsible positions. He's really taken the initiative and shined."
Ramar now has his sights set on taking additional coursework and upgrading the level of his security license.
Step by step, Ramar is committed to achievement and success. He spends a lot of time with his family and is a big fan of his mom's homemade macaroni and cheese and his dad's barbecue sauce. Affectionately called Uncle Marmar by his nephews and niece, Ramar enjoys drawing, playing video games and watching movies with Ashley, his girlfriend of seven years. He also recently purchased a car.
"I may have a learning disability but I can do what anyone else can do," he said. "I love my job. I love protection. Without everyone's support I would never have gone this far."
---
Learn more about WorkGuide.