DePaul Properties, Inc. creates and operates attractive, affordable housing solutions in urban, suburban and rural settings within environments that promote respectful community relationships.
New projects include:
Skybird Landing Apartments (Geneseo, NY)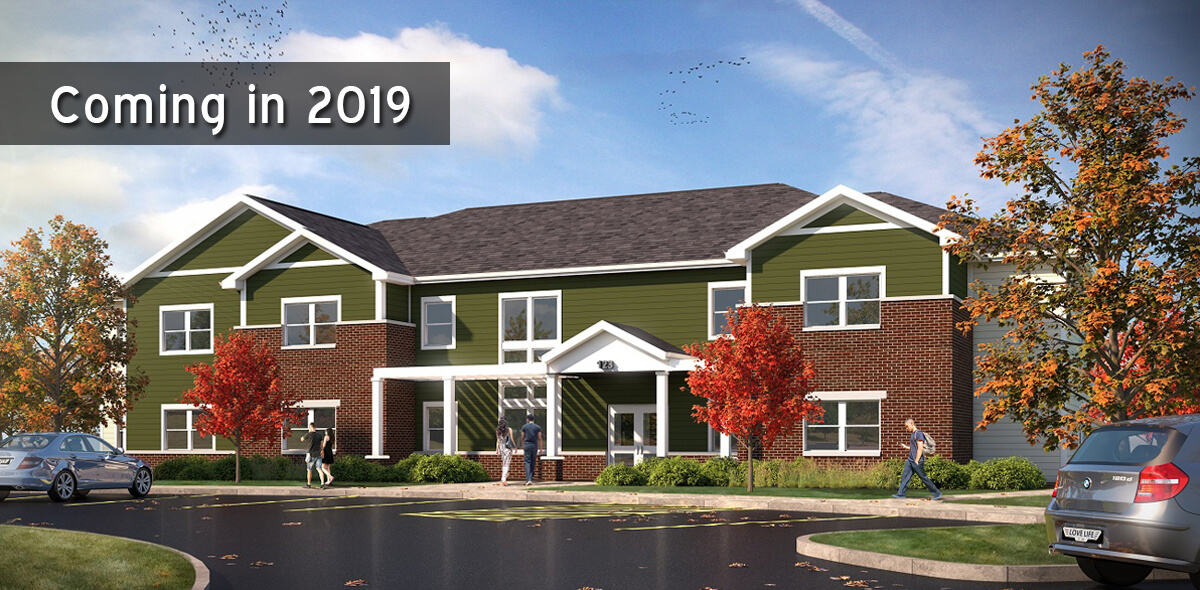 The DePaul Skybird Landing Apartments will be located in the village of Geneseo, New York. Each one- and two-bedroom apartment will feature a fully-equipped kitchen with a range, refrigerator and microwave, and a wall-mounted TV including basic cable service and in-unit storage. There will be a total of 60 units centrally located to near local amenities that tenants may need such as grocery shopping, schools, places of worship, medical care, banks, libraries, government agencies and general shopping.
Upper Falls Square Apartments (Rochester, NY)
DePaul is developing newly-built housing for income-eligible tenants located on the block of Cleveland Street and Hudson Avenue called the Upper Falls Square Apartments.
The project will consist of 150 total units:
Building A will have 114 units
Building B will have 36 units